'Dead to Me' Season 2 Review: A satisfying sequel that ends on yet another mysterious question
Creator Liz Feldman masterfully plays on her strong suits — of keeping intact the mystery at the core of the show till the very end, and then providing you with yet another question (Netflix)
Spoiler-free review of Netflix's 'Dead to Me' Season 2
Where did we leave Jen Harding (Christina Applegate) and Judy Hale (Linda Cardellini) at the end of Season 1 of 'Dead to Me'?
Jen, heartbroken and angry over the death of her husband, finds out the truth about his roadkill. And while she thought that that chapter was shut, what with her going to the police and handing over Judy, it isn't quite when Steve Wood (James Marsden) shows up.
This appearance eventually leads to his death in Jen's pool. How he is killed is obviously not spelled out and that's the cliffhanger ending of Season 1.
We don't find out how exactly he died even at the beginning of Season 2. Creator Liz Feldman, who was commended for keeping intact the suspense through the 10 episodes in Season 1, once again delivers quite well on the same front.
You won't be finding out anytime soon just how Steve Wood ends up floating in Jen's pool but that's okay because the series keeps us busy elsewhere.
The new death this season brings up more trauma, grief and frustration for Jen and Judy. At the same time, it reunites them after their fallout from the previous season. This time, their rapport is drawn deeper as they try to cover up crimes they intentionally (and unintentionally) committed.
At the same time, there are new characters on the show in both of their lives — characters who are given defining paths but whose destination is barely covered.
To make matters worse for the duo, Detective Perez (Diana Maria Riva) is hot on their heels and won't be leaving any stone unturned to get hold of Jen and Judy for their crimes — especially after things take a more personal turn for her.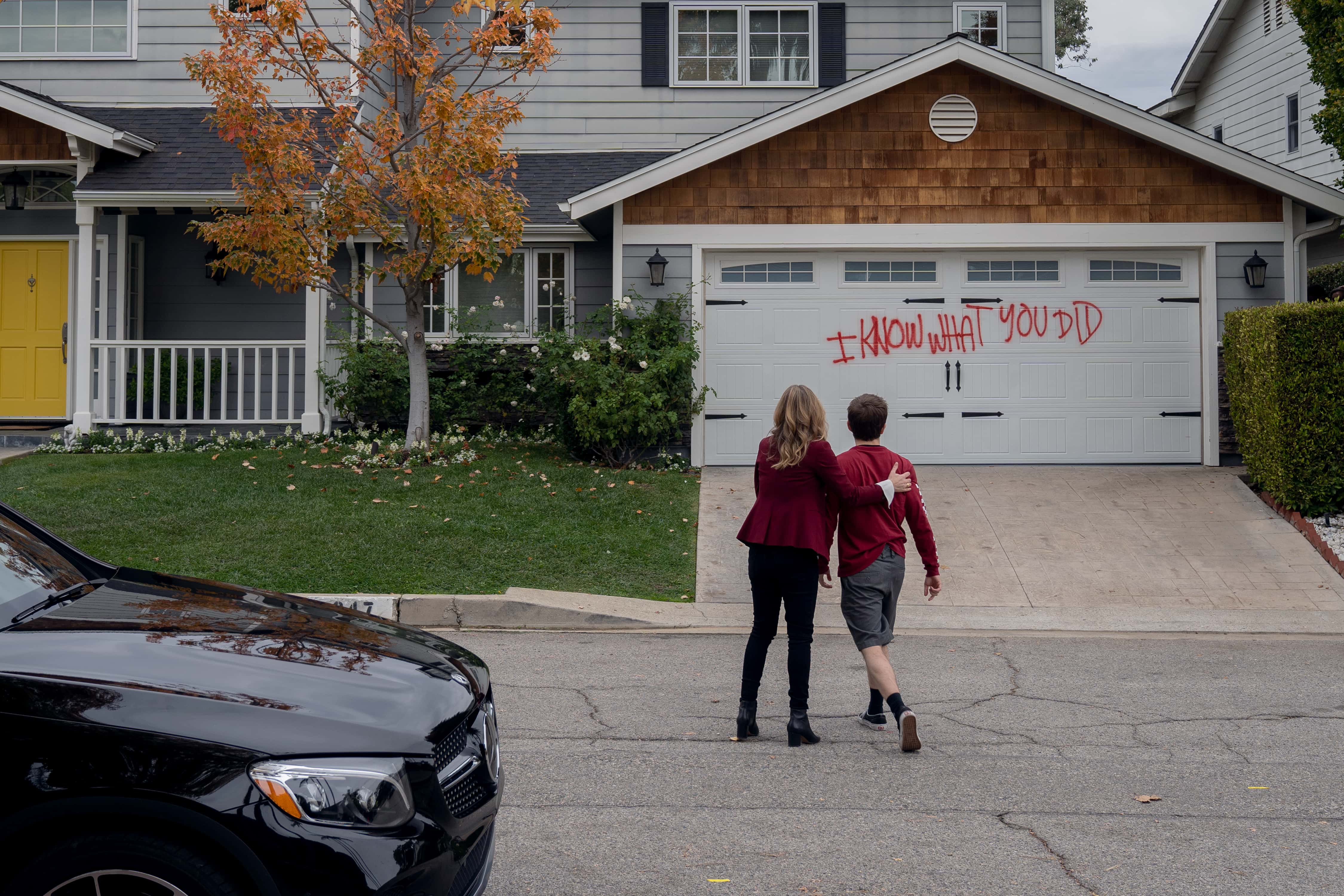 Jen and Judy, however, as is characteristic, take drastic measures to protect their loved ones and each other. Even as they desperately fight towards covering up their actions, there is a lot more at stake than in Season 1 as they find themselves and those closest to them continuing to get sucked into the quicksand.
The series still revolves around Applegate and Cardellini without once taking them off the limelight. Their on-screen chemistry continues to remain immensely enjoyable - two normal, messed up people who are brought together by some really messed up circumstances and who are trying to make the best of it.
Or at least desperately trying to not make it worse. There is little doubt that 'Dead to Me' doesn't live up to its pilot season. If anything, we'd say it lives up the energy of season 1 - with moments where it even surpassing its predecessor.
All in all, with its second season, 'Dead to Me' predictably doesn't conclude the mystery of the murder/s from Season 1 and the subsequent accidents. Instead, it ends on yet another mysterious question that really has us wondering if all the road accidents happen only in Laguna.
Watch 'Dead to Me' for Applegate and Cardellini's onscreen friendship that hardly disappoints. Creator Liz Feldman masterfully plays on her strong suits - of keeping intact the mystery at the core of the show till the very end, and then providing you with yet another question.
Season 2 of 'Dead to Me' will premiere on Netflix on May 8, 2020. Season 1 is currently streaming on Netflix.