'Dead To Me' Season 2 Review: Will the mystery around Jen and Judy's revenge, redemption ever end? Major spoilers for 'Dead to Me' Season 2
Season 2 of Netflix's beloved dark comedy thriller 'Dead to Me' begins exactly where it left us last year at the end of Season 1. Jen Harding (Christina Applegate) has just killed Steve Wood (James Marsden) and calls Judy Hale (Linda Cardellini) for help out of desperation and fear.
And so, not entirely out of the mysterious death, the duo finds themselves embroiled in a murder cover-up.
For a while, they store Steve in the deep freezer, but it begins to grow heavier on Jen's conscience until they together try to get rid of the body. Still, the mystery around the murder is not entirely revealed. Much like the first season, we know only details about the night with the lingering sense that there is more to this than what meets the eye.
In fact, like Judy, the audience is also kept unaware of how it is that Jen killed Steve, and more importantly, why. Every time the topic comes up, Jen freezes, clearly wanting to confess to Judy, but never confessing till much later.
Liz Feldman does a good job of keeping the mystery of 'Dead to Me' intact till the last moments of the season. It comes back to a complete circle - and the final Jen and Judy accident at the very same intersection that Jen was struggling to save, fits perfectly. But we cannot say if it makes for a fitting conclusion to the season.
Needless to say, it is Applegate and Cardellini's rapport that makes Season 2 worthwhile. This time around, their bond is deeper and more intimate as both women are tied by the same secrets. Applegate brings in the same fervor to her character while Cardellini is warmer than ever. They stick together through thick and thin when Jen's boys, specifically her older son Charlie (Sam McCarthy), becomes unruly, Judy helps to contain him. She still dotes on her younger son, though.
We are self-confessed fans of Ben. Played by James Marsden, Steve Wood's twin Ben is a complete contrast to the person his brother was. He's sweet, thoughtful, helping and can't exactly boast of any sense of humor.
He carries himself with sincerity and perhaps that is what attracts Jen to him in the first place. With Ted cheating on her with Bambi (Olivia Macklin) after her mastectomy, Jen couldn't shake off the feeling that the problem was her. But Steve doesn't make her feel like that and she can simply be.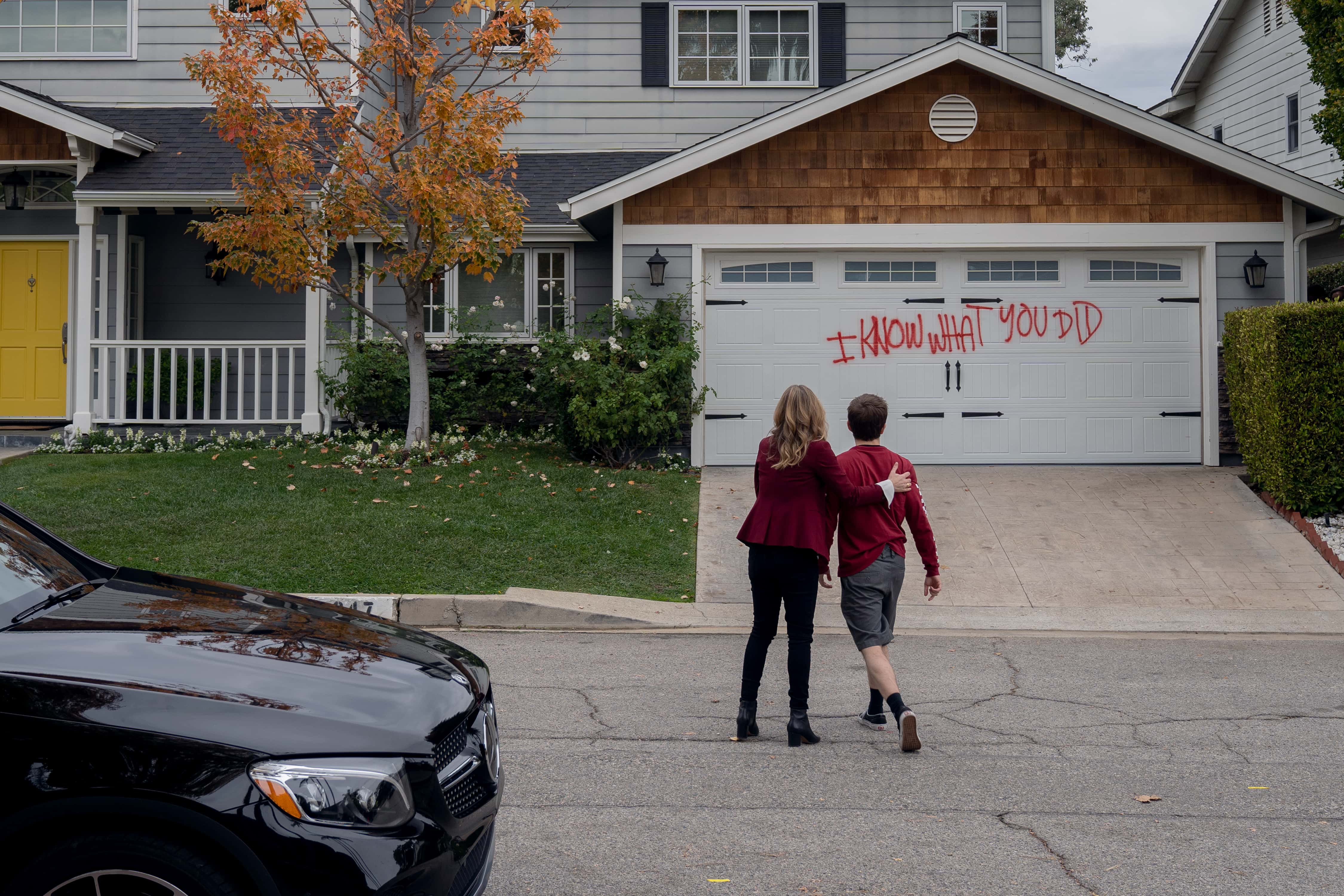 But not so fast. Jen is riddled with guilt and grief over Steve Wood. While Steve was a vile person altogether, there are moments she cannot even bring herself to look Ben in the eye. And so, the next morning when she realizes that she has just slept with the twin brother of the man she killed, she is beyond consolation. And decides to not take it forward. It saddens Ben, but he leaves her to it.
Jen is at this point overcome with grief and finds no purpose in running any longer. She meets Detective Perez and surrenders herself taking her to the location of Steve's body. But this redemptive attempt works wondrously in her favor in an unexpected way. And you'd think this was the end of it.
But Feldman leaves us with an ending that keeps it open for a possible next installment. 'Dead to Me' Season 2 follows the same model as its predecessor -- this time with more zest and pandemonium. True to its storytelling model, the character's conditions are worsened by the actions of those around them and everything seems like quicksand until they find their way out. Both Jen and Judy (almost) manage to do it. But in the end, find themselves in another mess.
Season 2 of 'Dead to Me' is currently streaming on Netflix.