Who is Daryl Doyles? Baltimore Black man, 50, bashes 2 Asian sisters with cement block for closing liquor shop Warning: This article contains graphic content
BALTIMORE, MARYLAND: Sickening surveillance camera footage captured a man beating two Korean-American women with a cement block as they tried to close their Baltimore liquor store for the night on Monday, May 3.
Local authorities named one Daryl Doyles as the assailant in the video. He was arrested for the incident and currently faces two aggravated assault charges, but no hate crime charges have been filed against him.
READ MORE
Who is Jay St James? Black activist sex worker arrested for protesting alleged stalking and rape by Oregon cop
Akeele Morgan: Black man, 25, strikes NYPD detective's head with stick in broad daylight but video could be FAKE
Who is Daryl Doyles?
Fifty-year-old Daryl Doyles, a Black man, was identified by Baltimore police on Tuesday, May 4. An Asian woman in a grey top is seen on surveillance video posted to Reddit attempting to close the door of Wonderland Liquors in Baltimore shortly before 11 pm Monday night, May 3. But a man in a red shirt, who investigators believe is Doyles and who was holding a cement block, forces her back into the shop.
As a male customer walks past the brawl and exits the shop, Doyles shoves the woman. A second woman, who is the first victim's sister, appears in the frame after the man and woman clash on the ground for about 20 seconds. She tries to help right away, only to be smacked repeatedly with the same block. The women join forces to push the man out the door, but he slams them both down with the cement block, forcing them to the ground. Most of the battle then takes place outside the shop, largely hidden from view by the security camera, before the women return alone to the store. One of the two seems to be bleeding profusely from a head wound. Neither of the victims has been named, reported The Daily Mail.
Residents of the neighborhood are shocked. "They are awesome. It's just unfortunate that this has happened to them. Every time I go in there to get a bottle of water, she's very helpful," said resident Tye Bailey, describing the sisters.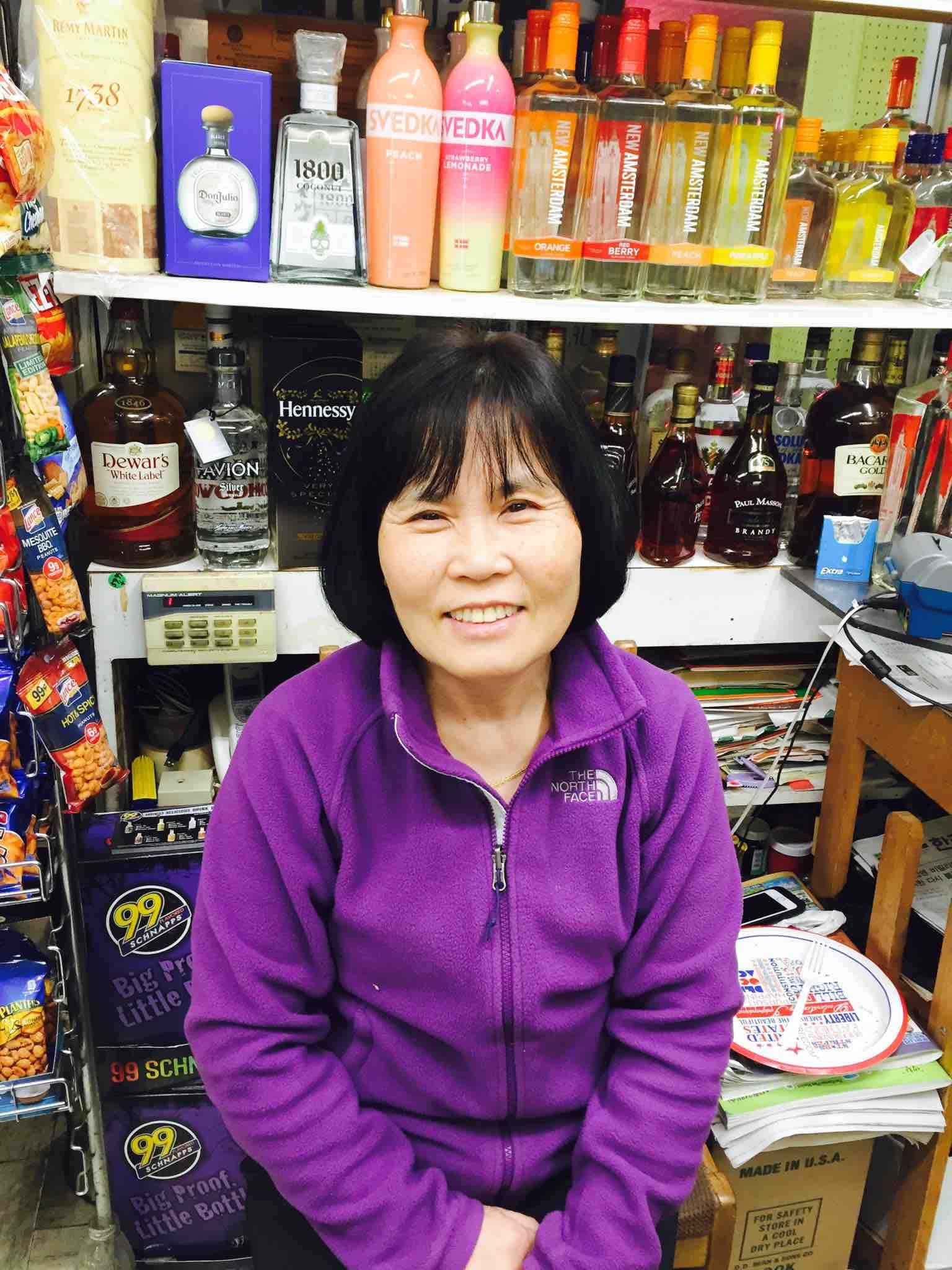 One of the victims' sons, John Yun, set up a GoFundMe, writing that his aunt suffered the brunt of the attack and required more than 25 stitches to her head, as well as two black eyes. The CT scans for both women came out normal and they are now recovering at home. "Their physical wounds will heal eventually, but the trauma from this attack will require more time," Yun said to CBS Baltimore, adding that he was 'raged' by the incident. "She says this is the first time she has ever seen him so, random, random act," said Yun. "I'm so proud of the, like the courage to actually stick up like that, it's insane," said Yun about his mom.
"'It doesn't make sense why they would come here to make a living and get treated like this in a community that should embrace them because we've been here over 20 something years," he said, adding: "We are a part of this community." "Everyone is treated equally, there's not one person higher than another. So please, just stop all this hate, it needs to stop," said Yun. $54,245 has been raised of $25,000 goal at the time of writing this article.
Former US Attorney Robert Hur, is representing the victims through the Alliance for Asian American Justice, a new pro bono initiative. "We will continue to work with law enforcement to ensure that the attacker is brought to justice. While we are still learning the facts, one thing is clear: Such shocking acts of violence against fellow members of our neighborhoods cannot go on," he said in a statement, according to WBALTV. "The family is grateful for the outpouring of sympathy and support. I urge everyone to do all we can to raise awareness and to speak out against bias, hate and violence against any members of our city and community, including Asian Americans," he added.
Watch the video of the attack:
Warning: This video contains violence and graphic content. Viewers discretion is advised