Dan Bongino: Concervative host set to take over Rush Limbaugh's airtime was diagnosed with Hodgkin lymphoma in 2020 Dan Bongino is taking over Rush Limbaugh's radio program slot soon, according to an announcement on Wednesday, March 17. 'The Dan Bongino Show' will begin airing on radio stations across the country. The premiere date is on May 24.
The press release from Cumulus Media's Westwood One stated, "The Dan Bongino Show will tackle the hot political issues, debunking both liberal and Republican establishment rhetoric. As a former Secret Service agent and NYPD officer, Bongino is uniquely positioned to provide commentary and analysis that directly questions the philosophical underpinnings of both the Left and Big Government Republicans."
RELATED ARTICLES
Hollywood celebrates Rush Limbaugh's death after year-long battle with lung cancer: 'Rot in purgatory'
What was Rush Limbaugh's net worth? Right-wing firebrand owned $26M oceanfront Florida home, 5th Ave penthouse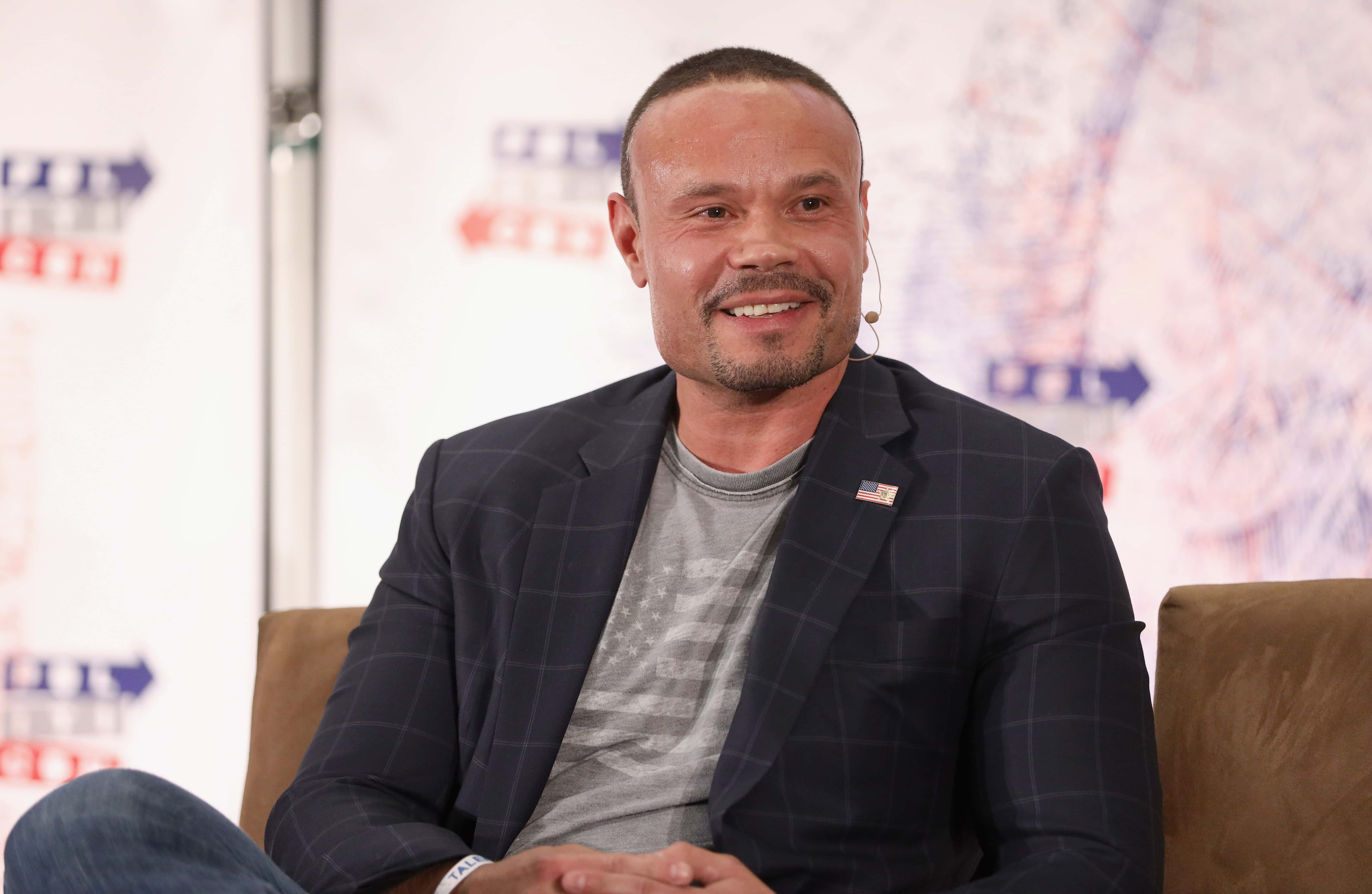 When and where will the show premiere?
Bongino's show will broadcast 12 pm to 3 pm ET in select markets including KABC Los Angeles, WLS Chicago, WBAP Dallas, KSFO San Francisco, and WMAL Washington, DC.
Who is Dan Bongino?
Before this, Bongino was a Fox News contributor. Speaking about why he was brought on board as the host of the radio show, Westwood One's president, in a statement said, "Dan is passionate and relatable, with a natural ability to connect with his audience," said Suzanne Grimes. Dan has been on a meteoric rise since his podcast launched in 2019, and we look forward to watching his star continue to soar."
Bongino also revealed that he was excited about his new job, saying, "excited to embrace the immense power of radio to connect with my listeners live for three hours every day. This is an incredible privilege, and I pledge to honor the trailblazing work of those who came before me."
Did Dan Bongino and Rush Limbaugh know each other?
At the time of Limbaugh's passing, Bongino had said about the iconic conservative radio host to Fox & Friends, "Every conservative I know, everyone has had that Rush Limbaugh moment where they were listening and heard an idea for the first time ever." Having been diagnosed with Hodgkin lymphoma in 2020, Bongino also said Limbaugh's cancer diagnosis was a "lifetime journey". He had added that this "makes you appreciate and acknowledge the impermanence of life, despite the horrible experience of chemotherapy." However, it is not known if Bongino had ever met Limbaugh face-to-face when he was still alive.
Rush Limbaugh died at the age of 70 on 17 February, 2021. He was awarded the Presidential Medal of Freedom by former President Donald Trump before his death. His wife Kathryn wrote, "For over 32 years, Rush has cherished you, his loyal audience, and always looked forward to every single show. It is with profound sadness that I must share with you directly that our beloved Rush, my wonderful husband, passed away this morning due to complications from lung cancer." Shortly after Limbaugh's death was announced, Trump had said, "His fight was very, very courageous, he was very, very sick."
Share this article:
dan bongino former cop secret service agent to take over rush limbaugh radio slot may 24 premiere