What is Dak Prescott's net worth? Dallas Cowboys star is the second-highest-paid QB in NFL Starting quarterbacks reign supreme in NFL and Dallas Cowboys star Dak Prescott is no stranger to the fame. Prescott, however, is dealing with a setback currently in the event of his shoulder injury but he is positive to 'kick back'. "There's no doubt. And that's the purpose of taking it slow and being cautious. The moment I kick back in and I get going again it's not going to be lingering, there's not going to be problems, and that's us playing safe and being cautious with it. Last year was a tough year and I never want to miss that much football again, " Dak Prescott said of his injury.
With the 2021 NFL kicking off on September 9, the team is making sure to not make Prescott's injury a 'big deal' and focus on his return. Coach Mike McCarthy spoke of the same and said, "Well it is hard [holding Dak back]. I think the longer you do this job the more you worry. And respectfully, we're protecting Dak from himself. We don't want it to turn into a serious deal. We're close [to his return], we're getting there and he's doing it the right way." Prior to his shoulder injury, Dak Prescott made news when he struck a 4-year extension on his contract for $160 million with the Dallas Cowboys. Here's a look at his net worth.
RELATED ARTICLES
What is Daniel Jones's net worth? Giants QB may become one of NFL's most valuable players
Taysom Hill net worth: New Orleans Saints quarterback's base salary over $1M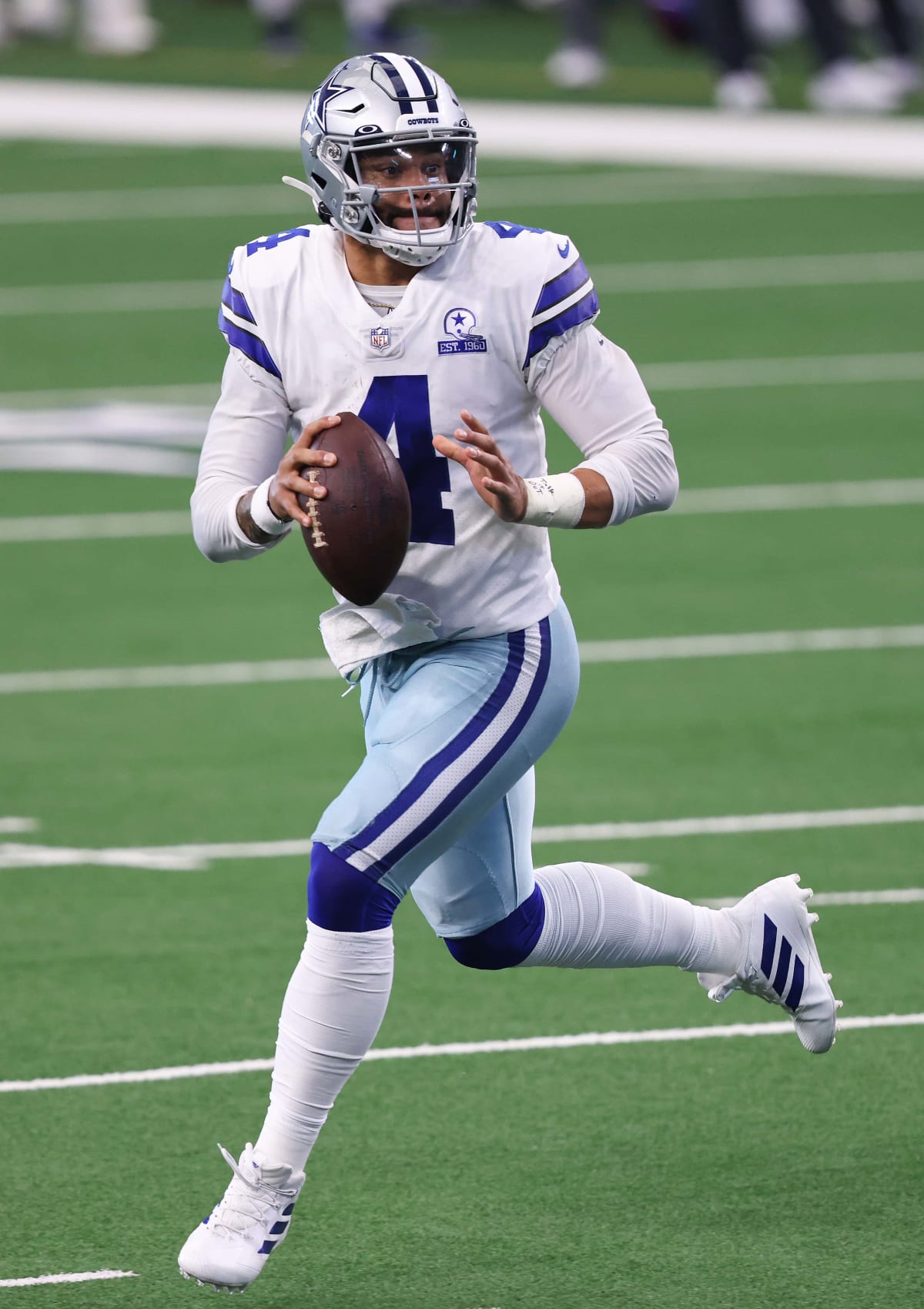 The Dallas Cowboys star, Dak Prescott, 28 played college football for the Mississippi State Bulldogs and was selected by the Cowboys in the fourth round of the 2016 NFL Draft. Prescott, who set several rookie quarterback records, became the Cowboys' starting quarterback after Tony Romo was injured in the preseason.
What is Dak Prescott's net worth?
Most of Dak Prescott's earnings are from his career as a professional football player of the Dallas Cowboys in the NFL. Prescott signed his $160 million 4-year-extension deal with the team in March 2021, which came with a $66 million signing bonus, the highest in NFL history up to that point. He became the second-highest-paid quarterback in the NFL after this contract. In the first three years of his deal, Dak Prescott is set to earn an average of $42 million per year. According to Spotrac, Prescott has earned $36 million in his five seasons in the NFL. The Dallas Cowboys QB is said to have earned $50 million from brand endorsements alone. Some of the brands he endorses include AT&T, Adidas, Beats by Dre, Campbell's Chunky Soup, Direct TV, 7-Eleven, New Era, Sleep Number, Oikos, Pepsi and Citibank. Dak Prescott owns a 9,000 sq. ft mansion in Prosper, Texas, worth $3.3 million. According to Celebrity Net Worth, Dak Prescott's net worth is $40 million.
Share this article:
Dak Prescott net worth Dallas Cowboys second highest paid quarterback NFL contract