Cyntoia Brown's mother 'endlessly drank' while pregnant with her contributing to her troubled childhood In the two years since it went viral, Cyntoia Brown Long's story has captured the hearts of a nation, highlighting how the American justice system railroaded a teenager forced into sex trafficking at a young age.
Thanks to several factors, including the rise of the #MeToo movement, changes in Tennessee's legal code, greater awareness about human trafficking, and the endorsement of several celebrities, Cyntoia saw her case highlighted in the mainstream media. Ultimately, it earned her the chance to speak in front of the parole board, who then spoke favorably of her to then-Governor Bill Haslam, and saw her granted clemency. She walked out of prison last August, having served 15 years.
But it was still 15 years too many.
Fearing for her life, she had shot and killed 43-year-old John Allen on August 6, 2004, after he picked her up at a parking lot and driven her to his home to have sex with her.
Her argument of self-defense swayed neither Metro Juvenile Court Judge Betty Adams Green, who decided she should be tried as an adult, or the jury, who found her guilty of first-degree murder, especially aggravated robbery, and a slew of other charges. The mandatory minimum for a teen convicted of her crimes was 60 years behind bars with the possibility of parole after serving 51. Just 16-years-old at the time, she was facing the prospect of not seeing the outside world until she was 67,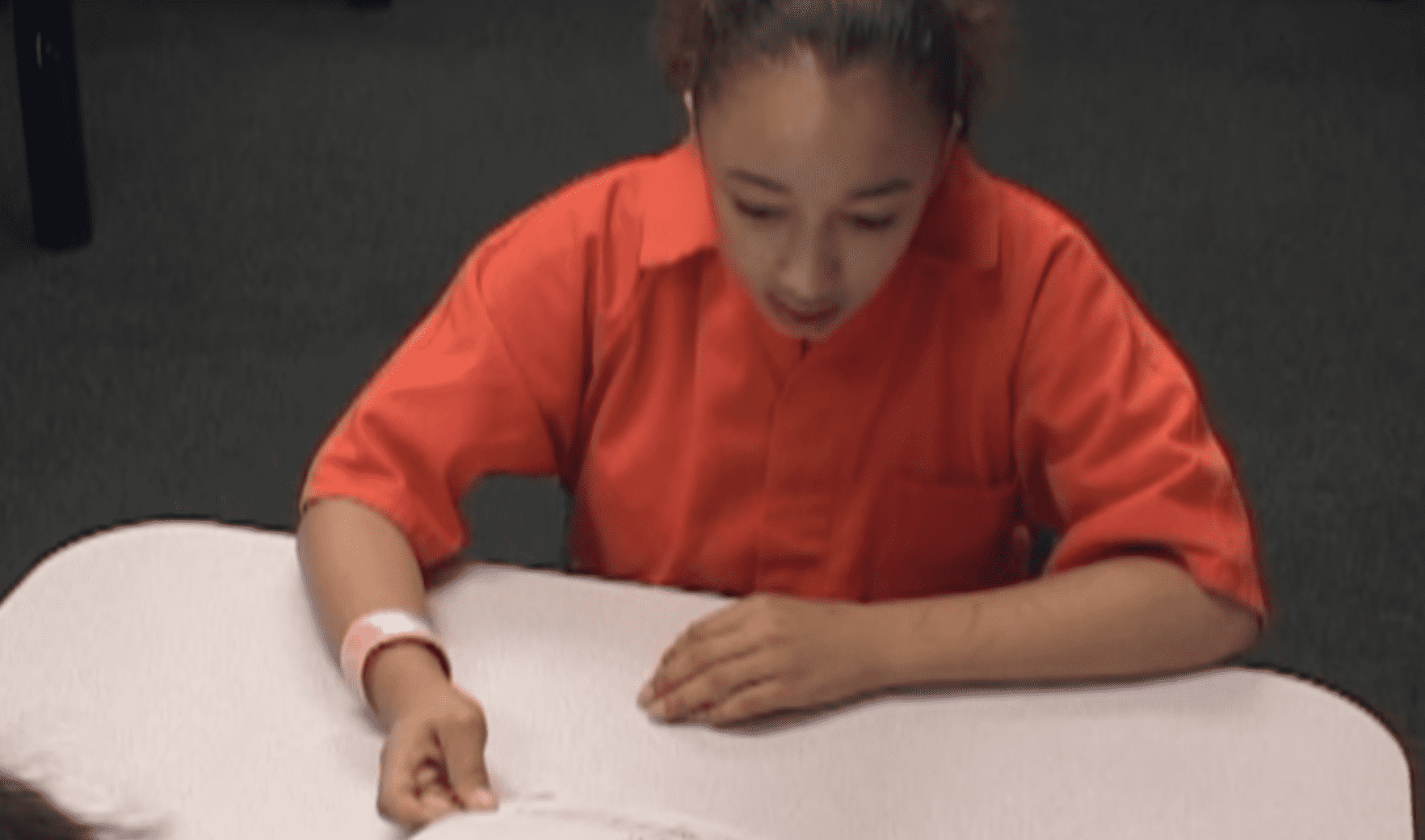 And while her undeniable position as a sex-trafficking victim in the ordeal has been endlessly debated, a mental health angle which suggests she was not in complete control of her actions when she pulled the trigger remains in the dark.
Her problems with the legal system had started at a tender age, and in her teens, she spent time in the state's Department of Children's Services for two years for "crimes against a person, and crimes against property."
Not one to stay still, she fled those facilities several times, and it was during one of those escapes that she found herself in the company of 24-year-old pimp Garion McGlothen, who would beat her, rape her, and pimp her, and who drove her into the clutches of Allen that fateful night.
Videos of her being interviewed following her arrest captured a teen suffering from constant mood swings, and who was not just scared, but angry and distrustful of the world around her because of the trauma she had already undergone at such a young age.
During a Roberts Apperception Test -- a projective psychological test that looks to reveal the person's underlying motives, concerns, and the way they see the social world via their responses to ambiguous pictures of people -- her responses pegged her as a violent person.
Shown a picture of a woman standing over another, she theorized that the woman on the ground had been murdered. In another, where a man is looking at his wife endearingly as his daughter watched, she said the couple had been arguing and that he was forcing her to kiss him.
Asked about a third, showing just a group of three girls, she says, "This s*** is telling her to give her the money. This b**** is sitting back and enjoying it. I hate people like that, I swear to God. And they're doing it cause she's black."
Her view of the world was as pessimistic as it came and was informed not by upbringing, but by DNA.
Cyntoia had grown up in a loving home, in fact, and was doted on by her adoptive mother Ellenette Brown, who was a school teacher. Her biological mom Georgina Mitchell, on the other hand, came from a broken household.
She had become pregnant with Cyntoia when she was 16 -- coincidentally the same age her daughter was eventually convicted for first-degree murder -- and confessed she endlessly drank while she was carrying her.
She had then gotten into crack cocaine, a decision which prompted her to give her daughter up to Brown. But the damage had already been done by that point.
The drinking meant Cyntoia was born with Fetal Alcohol Spectrum Disorder, an umbrella term used to describe the range of effects, including physical, mental, behavioral, and learning disabilities, that can occur in an individual who has been exposed to alcohol in the womb.
FASD can often have lifelong implications and has been linked to children having more trouble in school, legal problems, participating in high-risk behavior, and addiction to alcohol and drugs themselves.
Besides the FASD, there was a history of mental illnesses on her biological mother's side as well. Her maternal grandmother had been suicidal and admitted openly she should have never had children. Her maternal uncle similarly had a noted history of mental health problems.
Unfortunately, when presented as evidence during a request for a retrial, it was rejected. It would take a media operation and a shift in public opinion to get her the justice she deserved.
Cyntoia's story will be chronicled in Netflix documentary 'Murder to Mercy: The Cyntoia Brown Story,' which will air on Netflix on April 29.