Come Coachella, the possibilities of cultural appropriation accusation running deep on our newsfeeds is highly likely. Coachella week is on and the festival accused of major cultural appropriation is getting more and more controversial every year.
Ever since its inception in 1999, the music and the arts festival has established itself to be a cultural force that draws people to the California valley from all over the world. Celebrities, pop stars and artists alike attend and perform at the event and people do not shy away from experimenting fashion. The leap of daring fashion in an open gathering have produced open observation and wide criticism because people have even dared to wear a T-shirt on rape.
---
The outrageous choices have deemed the festival to be a blindly ignorant one as every individual attending wants to make a statement with one of these; bindis, dashikis, war paints or feathered headgears. The summer festival may have made donning face paints and Red Indian hats a norm in Coachella but it is 2018 and is controversial, so avoiding these is the best decision you can make at the desert fest.
Why should you omit the bindis if it goes well with your multi-colored attire? or even so, why should you ditch the ever-so-famous Coachella feathered headgear? The reason that people have been wearing it all along is no excuse for you to continue doing so. The bindis are a symbol of third eye for Hindus and women in South Asia wear red ones to signify marriage and ward off bad luck. So when bindis are worn as forehead accessory to accompany a fancy wear, some sentiments are hurt.
The war bonnet of the Native Americans are traditionally worn by male leaders of the American Plains Indians Nations who have earned a place of great respect in their tribe. The feathered headgear was worn into battle and ceremonial occasions and is still a paramount symbol of spiritual and political importance, only to be worn by those who have earned the right and honor through formal recognition by their people. So imagine, if every other human attending Coachella wears this as an accessory, isn't it demeaning to the Native Tribes?
Adrienne Keene, an academic writer, writes on Native Appropriations, "Eagle feathers are presented as symbols of honor and respect and have to be earned," and they're traditionally worn by male chiefs in sacred ceremonies. But that doesn't mean anything to those Coachella attendees who don't respect other cultures. When you can't see the humanity in people who are different from you, you find no fault in treating their sacred cultural symbols as something to be worn and discarded."
The same reasons apply to donning colorful dashikis of West Africa and Red Indian's war paints. Cultural appropriation is defined as a concept in sociology dealing with the adoption of the elements of a minority culture by members of the dominant culture. The reason why it is offensive is because of the presence of a colonial element and imbalance of power.
The act is often portrayed as harmful in contemporary cultures, violating the collective intellectual property rights of the originating, minority cultures, notably indigenous cultures and those living under colonial rule. This is amply visible in Coachella fashion.
But fret not, you can always be the one to make a difference.
Here is a list of what you can wear to Coachella this year, if you haven't planned already or if there's last minute emergency and you wouldn't want to hurt a fly at the music pilgrimage to the desert.
1. Gatsby inspired headgears or hats
Let's admit. It is fun to wear elaborate head accessory at the festival. Drop the native Indian feathers for all the reasons cited above. It will be safe to go with elaborate head accessory pieces because America has dozens of those. The 1920's "Jazz age" of the Gatsby era itself gives you a wide range of hair fascinators you can choose from. The 1920's hat icon, cloche can lead your choices. The round shaped, snug fitting, helmet-like felt or straw hats can save you from the sun and boost your outfit. The late '20s cloche hat was distinct from the traditional ones since the elongated brims were discarded to reveal the face. A few sun hat cloche varieties had very wide side brims and very narrow front and back brims and we know it is bound to be very fashionable seeing that the comeback is dawning.
2. Boots
The constant Coachella staple that isn't anything culturally inappropriate can be a safe choice. Ensure your boots are comfortable or if not, comfortable sneakers could help you dance through the day without having to complain about your feet hurting. While flipflops is also your option, do consider if you would like to have your feet smeared with mud and grass. And since I mentioned mud and grass, avoid heels. You will just be laughed at for poking holes in the ground.
3. Sundress
Flirty, flowy, cool sundresses are made for Coachella. Allow your skin to absorb Vitamin D as you party outdoors. Pair a cotton sundress with your boots and play all the boho-look you wish to flaunt. Avoid maxi dresses if you don't want to drag a mud trail.
4. Sunglasses
Sunnies is a necessity for every outdoor festival. Try the current trend of cat-eye or the tiny 90s inspired glasses with metallic clip ons. Also, the vintage shades in red is peaking, and the glasses scream "Coachella 2018."
5. Scarves
Many forget to note the importance of scarves in a dusty and sweaty festival. A silk scarf can not only protect you from the frequent dust storms but also amp your ensemble with a simple tie around the neck. Whether you opt for a classic paisley, or a printed one, you're sure to be on-trend and well-equipped for the year's biggest weekend party.
6. Jewelry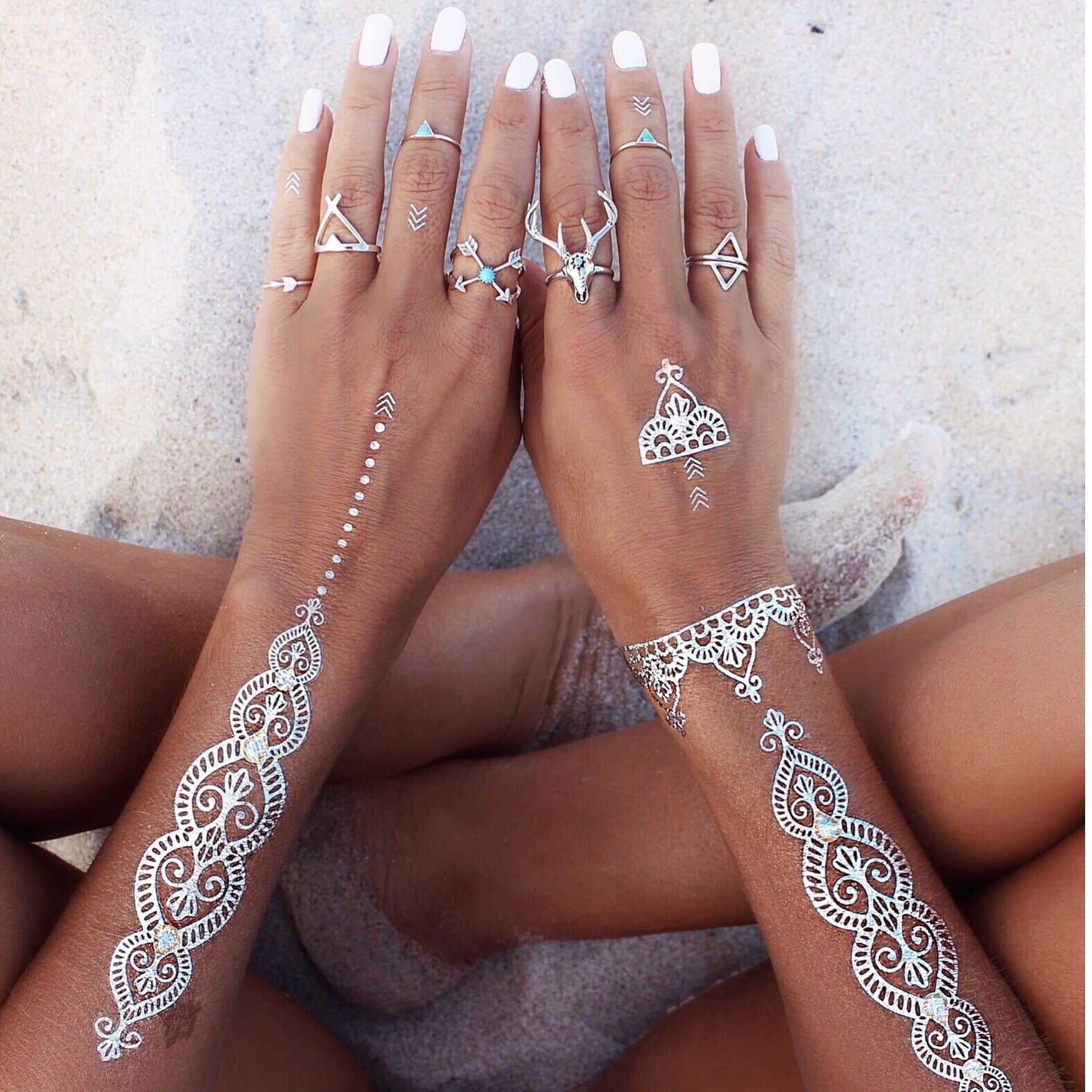 Play with jewelry but keep it simple. Ensure your jewelry is authentic because a fake one will lead to a messy situation in the sultry heat. Large hoops are recommended if you make the wise decision of tying your hair in a pony or a bun or if your hair is short.
7. Sparkles
Thank the stars for sparkles and as a replacement to your culture appropriated accessories. Smear sparkles on your head to replace any controversial head accessories and dot it on your forehead for the same reason. Get creative with glitters and we are sure you won't offend anyone.