Will Fall see a spike in Covid-19 cases? Dr Deborah Birx delivers stark warning of 'silent spread'
On Friday, October 9, 2020, Birx said that fall's cooler weather in the region might lead to Covid-19 spreading faster within families and social groups White House Coronavirus Response Coordinator Deborah Birx (Getty Images)
White House coronavirus response task force coordinator Dr Deborah Birx said she is seeing troubling signs of a "silent spread" of the coronavirus. As temperatures drop in the Northeast region, a "very different" style of coronavirus could be spread across the country. On Friday, October 9, 2020, Birx said that fall's cooler weather in the region might lead to Covid-19 spreading faster within families and social groups, than in schools and workplaces where people are following precautions.
"We do see some of those early signs that we saw across the south after Memorial Day, a sense that there's early, asymptomatic silent spread occurring in communities," Brix said as per a local CBS report. "That's what we saw happen in the south. People let down their guard when they were with friends and family," Birx said. "They took off their masks. . . those becoming spreading events."
As per the report, she spoke at a discussion with local university and college presidents in a meeting with researchers at the Broad Institute. She also urged communities to mimic the kind of Covid-19 testing in colleges – possibly testing people every seven to 10 days.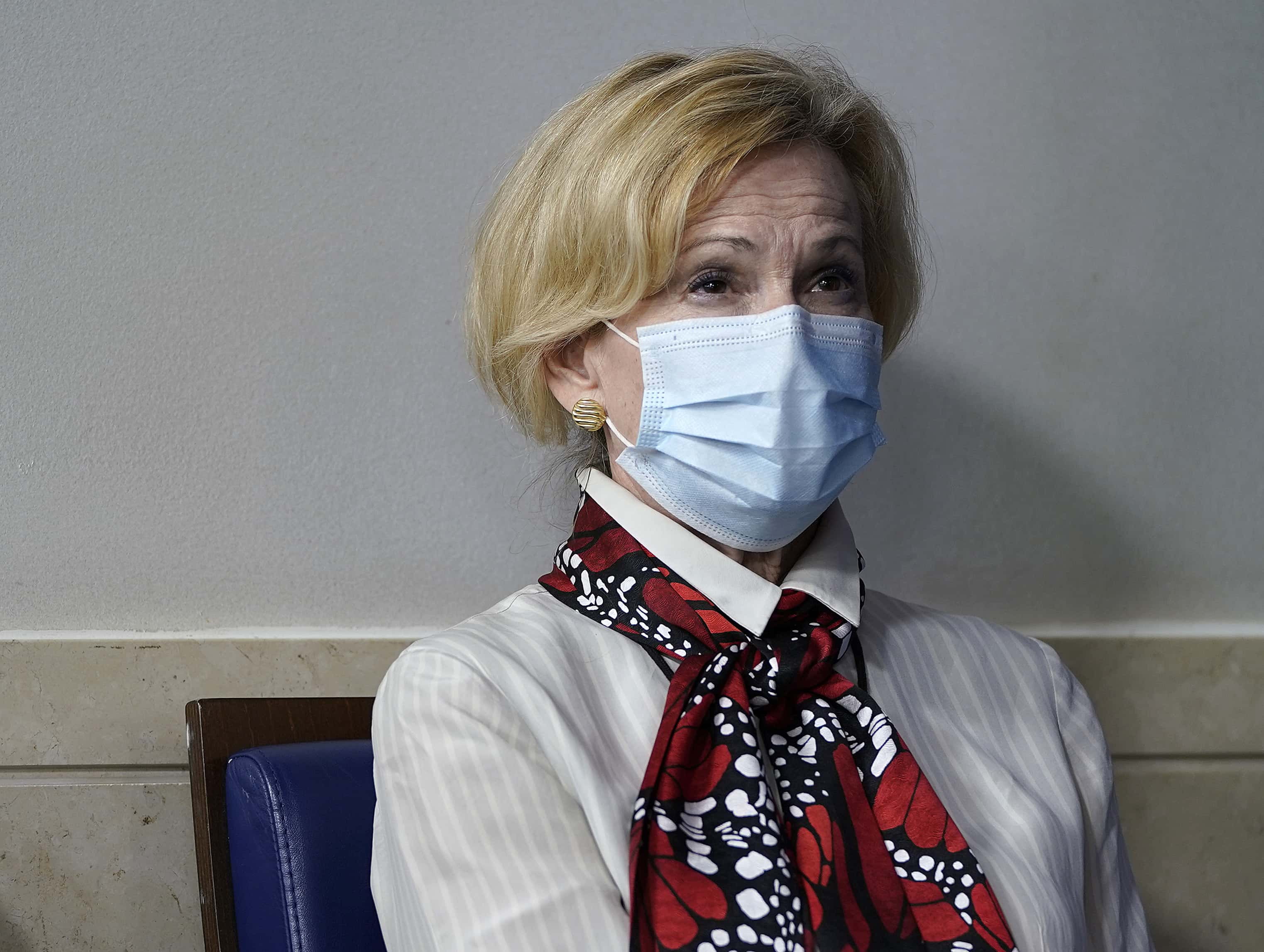 "I wish that we could do that all the way across Massachusetts and across the United States, have this kind of regular testing where people were alerted early," Birx said after 40 communities in Massachusetts were declared at "high risk" for coronavirus. She added, "Now is the time to act in the northeast and that means we have to change our personal behaviors."
Not just that, she also attended a press conference on Thursday, October 8, 2020, after participating in a roundtable discussion at the University of Connecticut's campus in Hartford and said, "What we're seeing in the community is much more spread occurring in households and in social occasions, small gatherings where people have come inside, taken off their mask to eat or drink or socialize with one another."
She also hinted that as the weather turns colder, the novel coronavirus is transmitting more rapidly within families and social groups than in schools or workplaces where people are taking precautions. As per ABC News, she said it's a lesson that was learned in the South during the summer when people went indoors for air-conditioning to escape the heat and humidity. "The kind of spread that we're seeing now is very different from the spread we experienced in March and April," Birx warned. "What we did in the spring is not going to work in the fall."
That brings us to the question: Does cool weather affect Covid-19 differently than it did in the summers? Research shows there are more Covid-19 cases when the temperature and humidity dip down after analyzing data from nearly 7,000 patients admitted to hospital with Covid-19 in Croatia, Spain, Italy, Finland, Poland, Germany, the UK and China.
Dr Gordan Lauc, professor of biochemistry and molecular biology at the University of Zagreb, said, "Our findings point to a role for seasonality in the transmission and severity of COVID-19, and also argue for increased humidity and hydration as a way to combat the virus. This paints a grim picture for the next winter in Europe when more severe 'winter' COVID-19 is expected to return – something we are currently observing in the southern hemisphere."
Professor Tim Spector from King's College London added: "This study highlights the importance of gathering long-term data about the incidence, symptoms and progression of COVID-19 from as many people as possible. By understanding the many factors that contribute to the severity and spread of the disease, we can implement effective measures to control it over the coming months."
As per VOA News, SARS-CoV-2 – the official name of the virus that causes COVID-19 – is spread by respiratory droplets produced when people breathe, talk, sneeze or cough. The virus survives better in cold, dry conditions typical of temperate winters. "It's well known that many respiratory viruses have seasonality," said Akiko Iwasaki, professor of immunology at Yale University. "And so, I wouldn't be surprised if there are actually elevated transmission during the winter months from COVID."
So what should you do? It is extremely crucial to let go of the lackadaisical approach and be well-prepared for it in advance. "What we know works is social distancing, wearing masks or face coverings, and practicing good hand hygiene. If we stick with those things, we're going to have really good success with interrupting transmission," John Lynch, professor of infectious diseases at the University of Washington, said.
White House tweeted a video of her: "Flu season is here, and those who are most vulnerable can range from children to the elderly, Dr. Birx says. Getting your flu shot not only helps protect you—it helps protect those you love and care about!" On Twitter, however, it led to a series of political back-and-forth. "My guess is Biden will blame Trump for the upcoming flu season." one tweet read and another said, "Why are you showing this video of Dr. Birx in a mask when no one at the White House wears one? Our President and multiple people in the administration are infected with Covid-19 due to not wearing masks or following CDC guidelines. This is weird."
One personally attacked her and asked if she had gotten herself tested. "Did she show her Covid- 19 status? Why would you let anyone from Washington DC. If we get a spike it's on Dr. Birx." Another Twitter user posted, "The flu shot is one of the most dangerous vaccines on the market, linked to sudden death syndrome, stroke, paralysis and more. And studies show that it rarely protects people from getting the flu. NOT SAFE NOT EFFECTIVE!"
---
Flu season is here, and those who are most vulnerable can range from children to the elderly, Dr. Birx says.

Getting your flu shot not only helps protect you—it helps protect those you love and care about! pic.twitter.com/wBc8VLyxGC

— The White House (@WhiteHouse) October 9, 2020
---
---
My guess is Biden will blame Trump for the upcoming flu season.

Flu season is here
The most vulnerable can range from children to the elderly, Dr. Birx says

Getting your flu shot not only helps protect you—it helps protect those you love and care about! pic.twitter.com/yzizDv10x8

— The Bird is the Word (@DCraigUSA) October 9, 2020
---
---
The flu shot is one of the most dangerous vaccines on the market, linked to sudden death syndrome, stroke, paralysis and more. And studies show that it rarely protects people from getting the flu. NOT SAFE NOT EFFECTIVE! https://t.co/b3ZEQembYs

— Erin Rose (@organicallyerin) October 10, 2020
---