Mother allegedly murders 3-year-old daughter and stuffs body in duffel bag before calling 911 and claiming the girl had gone missing Law enforcement authorities have reported the arrest of a woman in Las Vegas who claimed her daughter had wandered off, before the girl's body was found in a duffel bag in her bedroom closet.
On Friday, the Las Vegas Metropolitan Police Department revealed in a statement that the incident came to light on August 23 just before 10 pm, when officers arrived at the scene to investigate a report of a missing three-year-old girl.
According to authorities, Aisha Thomas, the mother of the child, told responding officers that she was walking into an Albertsons near East Lake Mead and Hollywood boulevards at around 9 pm with her four kids when "the three-year-old wandered off while she was talking with someone else."
The officers requested to check her apartment as part of their investigation, to which Thomas obliged and handed them the key to her house.
---
This is 3-year-old Dejah Amara Hunt, reported missing last night near Hollywood and Lake Mead. Hours later, police arrested her mother after a body of a young child was found inside a duffel bag in their home. pic.twitter.com/wj614jN0pL

— Nina Porciuncula (@NinaReports) August 24, 2018
---
The arrest report said that an officer noticed a "wet, moldy smell" coming from a black duffel bag placed in a closet in the master bedroom which was at that time being searched by the police, reported the Tampa Bay Times.
According to the police report, officers removed heaps of trash bags stuffed inside the duffel bag to find the lifeless body of a girl, cold to the touch. Upon preliminary investigation, authorities found several abrasions and bruises on her head.
The Clark County Coroner later identified the three-year-old girl as Dejah Hunt and established her cause of death as blunt force trauma. Her death was ruled as a homicide.
The said report further revealed that Thomas maintained her initial story about the girl wandering off before finally breaking down under pressure and admitting that she hit Dejah on the head after she wet herself.
Thomas then went on to recount a rather dubious version of the incident, saying the girl fell to the ground and wouldn't stop crying. She then tried to quiet her down and gave her water.
She told police that she left her house for about 10 minutes and when she returned, she found her daughter wrapped in a blanket in the master bedroom.
The 29-year-old saw that Dejah was not breathing and, in a fit of panic, wrapped the girl in multiple trash bags before shoving her inside a duffel bag and hiding it in the closet.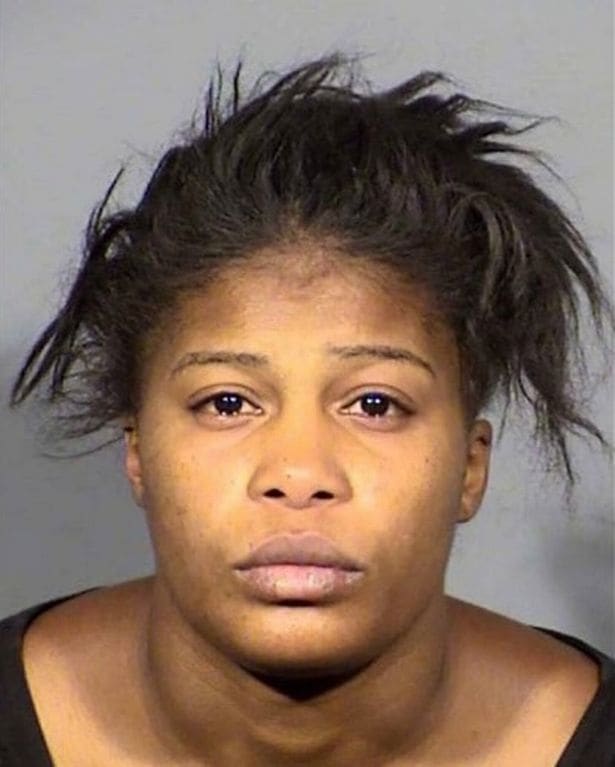 Police said Thomas was arrested for one count of murder and that the other three children were placed in the custody of Child Protective Services.
In a conversation with ABC News on Wednesday, Sarah Hawkins, the public defender representing Thomas, said her client has not entered a plea as yet but plans to plead 'not guilty' as soon as the opportunity presents itself. She declined to comment any further.
One of little Dejah's relatives posted a tribute for her on Twitter:
---
Dejah Amara Hunt was the sweetest little girl I know. She was my niece, but I thought of her as my little sister. I watched her grow up in front of my own eyes. She was a gift sent by god who did nothing but laugh and smile. She was such a blessing on anyone she met. pic.twitter.com/Up4UcNPvhZ

— zay (@isaiahrahsan) August 26, 2018
---
The preliminary hearing for Thomas is set for October 1. A GoFundMe page was set up by Hunt's grandmother to help pay for Dejah's funeral expenses. Anyone who wishes to contribute to the bereaved family can do so here.