Coronavirus pandemic: Experimental Ebola drug helps Americans recover but questions still remain on its efficacy
Experimental antiviral remdesivir has saved one woman who was in critical condition in California and helped treat 14 infected Diamond Princess passengers (Amin Nazari/ISNA via AP)
An antiviral drug for coronavirus --that entered clinical trials in the US last month -- appears to have saved the life of a California woman who was on the brink of death, according to the doctor who treated her.
"We thought they were going to pass away," George Thompson, an infectious disease specialist at UC Davis, told Science magazine about the woman, who was the first known 'community spread' case in the United States. This means the patient had neither traveled to an affected country nor came into contact with an infected patient.
Doctors treating her at UC Davis administered the drug -- remdesivir developed by Gilead Sciences -- under a compassionate use basis after the Food and Drug Administration (FDA) permitted them to do so.
Remedesvir is an unapproved drug developed to treat Ebola. Animals tests have shown that the drug works against related viruses, MERS and SARS -- both coronaviruses that are structurally similar to the new coronavirus
Besides, the drug also helped treat 14 American cruise passengers in Japan. However, a doctor sent to Tokyo by the US government said it is too early to tell.
Remedesvir works by paralyzing an important enzyme. Without it, the virus cannot make copies of itself.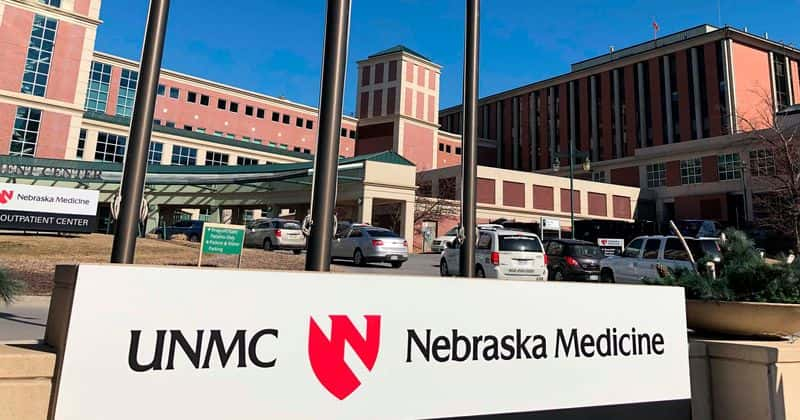 Gilead Sciences teamed up with Chinese authorities to determine whether remdesivir can safely and effectively to treat COVID-19. Currently, clinical trials on remdesivir are underway in both the US and China.
In the US, the University of Nebraska Medical Center has been roped in to carry out a large study, which could have implications for the fate of the outbreak. They will be testing remdesivir after tests in China showed initial positive results
But a preprint study on the drug's effects on three COVID-19 patients is unclear. Analysts reviewed the study and said that they are unsure of remdesivir's efficacy.
"We continue to see a less than 50/50 possibility that the drug is ultimately proven effective," they wrote to the investors of the company.
But according to Thompson, who treated the California woman, patients got better a day after they took the drug. "The day after the infusion of the drug, they consistently got better. I can't prove it's related," he told Science.
He added that patients have the best shot of recovery if the antiviral is administered in the early stages. But doctors also need to look at the side-effects. It's a risk versus benefit question.
As doctors await the results from clinical trials to answer questions on the efficacy and safety, other drugs are also offering hope. These include a cheap antimalarial drug named chloroquine, antibodies from recovered patients, and a steroid, Dr. David Sinclair, from Harvard Medical School, explained in a tweet.
Meanwhile, in India, doctors have been treating two Italian patients by using a cocktail of drugs used against swine flu, malaria, and HIV. "First, they used malaria drug chloroquine and swine flu medicines and then HIV drugs which are part of a protocol for restricted health use, it's a published paper. It seems to be working," Rohit Singh, Rajasthan Health Secretary, told NDTV.
Disclaimer : This article is for informational purposes only and is not a substitute for professional medical advice, diagnosis, or treatment. Always seek the advice of your physician or other qualified health provider with any questions you may have regarding a medical condition.