Connecticut school shows second graders erect penis, child abuse in animated video, parents call it 'abhorrent' GREENWICH, CONNECTICUT: An animated video played for a second-grade remote class by the Greenwich school district in Connecticut has been heavily criticized for featuring sexually explicit material. The video, among other things, contains the silhouette of an erect penis. The video features two owls talking, and features imagery of parents fighting, physical abuse of children, and child sexual abuse.
The short film, reportedly, is called 'Alfred Jr. and Shadow - A Short Story About Being Scared', and as per the Therapy Centre, a center of excellence in Emotion-Focused and Cognitive-Behavioural Therapy, the film is a "perfect tool for describing to kids the normalcy of fears, and to teach them when to seek help about their fears".
READ MORE
What is Provo Canyon School? Paris Hilton recalls being 'tortured' at the treatment center for teenagers in Utah
Has Provo Canyon 'tortured' patients for decades? Paris Hilton, Drew Barrymore, and others expose reform school abuse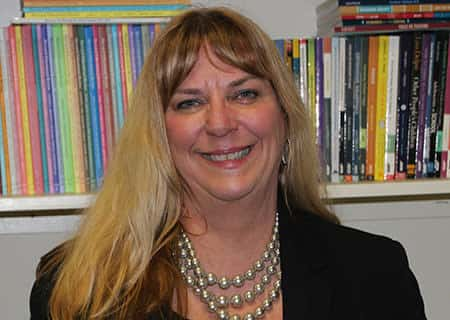 As per the Therapy Centre, "The video aims to teach children about fear and anxiety through the character Alfred the owl, in a straightforward and relatable manner. It discusses 6 different ways of feeling scared: normal scared, too much scared, embarrassed scared, scared of being scared, and painful scared." The film was reportedly produced in collaboration with the Council for Mental Health in Norway.
On Monday, March 29, Greenwich Schools Superintendent Dr. Toni Jones sent an email to remote school second-grade families regarding the video. Jones said that the video was shared during a lesson on social and emotional learning. "Around the midway point in the video there is a reference to situations in which children may become afraid, including being afraid of abuse, both physical and sexual," she wrote. "The content at this point in the video was not appropriate for our GPS second grade classrooms."
Jones reportedly explained that the content was instead likely meant for a private therapy session for children who have experienced trauma. As per reports, parent Carl Higbie, who is a conservative political commentator, said that he was relieved that his second-grader was not shown the video, but added that numerous "disgusted" parents had contacted him about it. He Tweeted about it, saying, "In my hometown, in my daughter's age group class of second grade, they showed an animated video today of a man with an ERECTION standing over a child!!!!! this is not OK!!!!"
---
In my hometown, in my daughters age group class of second grade, they showed an animated video today of a man with an ERECTION standing over a child!!!!!

this is not OK!!!!https://t.co/B4vgSa7Qle

— Carl Higbie (@CarlHigbie) March 29, 2021
---
He said he would not rest until the person responsible was fired. "That somebody thought this video was acceptable for second graders was abhorrent," he said, adding that he would push for a full investigation. Speaking to a far-right news portal, Higbie said, "The two possibilities of how this happened are; one, the teachers didn't care enough to review this before playing it, or two, they thought it was OK… In both cases, these folks have no business teaching our kids."
Jones said that due to the nature of the video, the district notified the Department of Children and Families (DCF), which they do whenever they believe students may have been exposed to material or situations that may warrant a follow-up. She added that the district's psychology staff were making time available to answer any questions parents or guardians may have, including how to discuss the video with their child. She also said that staff was offering a student session for those parents who would like more support and that a subsequent email would be sent with those dates and times shortly.