Real or Fake? Rumors of a Lori Harvey sex tape send social media perverts on wild goose chase
Comedian Steve Harvey's daughter has been trending on Twitter, with users claiming there is a video of her getting intimate Comedian Steve Harvey's daughter Lori Harvey is trending on Twitter after rumors of an alleged sex tape emerged on Thursday, August 18, 2022. Users on the social media site are divided, with many desperately searching for the clip but their efforts have been in vain. There are others who claim to have either seen the clip or even have a copy in their possession.
A heated debate on the existence of the alleged tape has been doing the rounds, with several users sharing their frustration and reactions to the whole affair. One user hilariously quipped, "I got 17 viruses looking for this Lori Harvey link….my computer bout to blow up. Can y'all stop playing. Is it real or not?" The model was earlier linked to actor Michael B Jordon until their recent breakup.
RELATED ARTICLES
Is Jill Scott sex tape REAL? Internet goes wild over rumors of singer's leaked X-rated clip
Kim Kardashian's $5 million regret: A history of THAT sex tape in her own words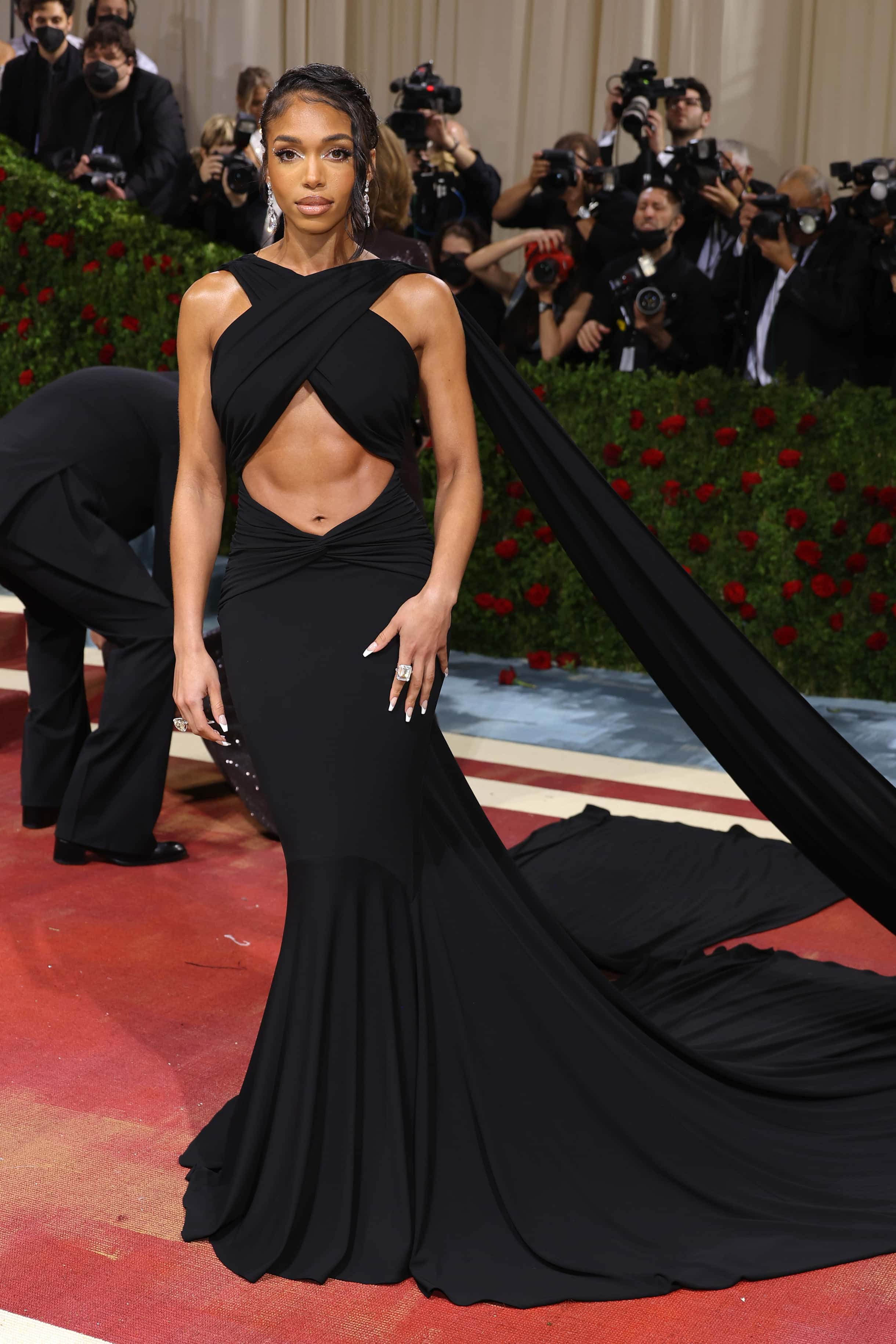 Several users have shared their disappointment after the futile search for the intimate video. One user wrote, "Someone send the Lori Harvey link asap! Asking for a friend!" Another asked, "Anyone find that Lori Harvey sex tape yet?"
---
someone send the Lori Harvey link asap! Asking for a friend!

— Donnie (@xViiTaalL) August 23, 2022
---
---
Anyone find that Lori Harvey sex tape yet 😂😂😂

— Black Luxury (@reallifenurse7) August 23, 2022
---
One person even shared a screengrab with a close-up of the model's face. The tweet read, "I found 7 minutes of the #LoriHarvey tapes….. Need a quick 400 likes and I'll drop the link. #LoriHarveyvideo" Others have shared tasteless GIFS and memes, with one user sharing a physiotherapy rehab clip, writing, "If that Lori Harvey tape drops this would be me 5 days after." Someone else mentioned that their "weekend is booked" if they lay their hands on the video.
The 25-year-old model's split with ex-boyfriend Michael B Jordan was confirmed after the two deleted all pictures of each other from their Instagram profiles. The duo had reportedly dated for over a year.
While Lori has not released an official statement in response, one user speculated how her comedian father must be dealing with the rumors. Sharing a GIF, the user tried to guess Steve Harvey's reaction.
Many others have spoken up about the invasion of privacy and the increasing tendency of people to look up "revenge porn". One tweet read, "Some of y'all are way too excited to be looking up possible revenge porn of Rihanna & Lori Harvey. Celebrity or not, y'all are still violating their right to consent as women."
---
Some of y'all are way too excited to be looking up possible revenge porn of Rihanna & Lori Harvey. Celebrity or not, y'all are still violating their right to consent as women.

— Bella Goth (@LilSexyCommie) August 19, 2022
---
Share this article:
Real or Fake? Rumors of a Lori Harvey sex tape send social media perverts on wild goose chase