'Cobra Kai' Season 2 on Netflix: After stunning finale, series creators reveal what happens in unfinished fight The first season of 'Cobra Kai' was an absolute runaway hit with its audiences and critics that YouTube Premium renewed it for a second season after one week of its premiere. Given the rave reviews that the second season is receiving after its opening on April 24, it's not surprising that the world wants a third season after two successful encores.
And why do we need a season 3? Simple. The end of season 2 leaves a lot of questions unanswered. For those of you, who haven't had a chance to watch the second season, you better stop at this sentence.
(Spoiler Alert)
The last episode titled 'No Mercy' sees an epic standoff between Samantha LaRusso (Mary Mouser) and Tory (Peyton List) and in an attempt to separate the two, their partners Robby Keene (Tanner Buchanan) and Miguel (Xolo Maridueña) too trade blows with each other. What follows next is a no-holds-barred assault by Tory that turns into a school-wide brawl. However, the standoff ends on a tragic note as Miguel is thrown off the stairs by Robby and is shown to be in a critical state.
In the aftermath of the fight, Johnny (William Zabka) is distraught and decides to shut down the Cobra Kai dojo, only to find out that John Kreese (Martin Kove) has taken control and decides that he would bring back the lost glory of Cobra Kai, with or without Johnny's support. This prompts Johnny to walk away from the dojo and he decides to leave town for good. The final shot shows Johnny throw off his car keys and his phone, and Ali (Elizabeth Shue's character from the first film,) contacts Johnny on Facebook in the final scene.
Now, while that potentially is the last few minutes of 'Cobra Kai: Season 2,' it does leave questions. First up, what will become of Miguel? Will he recover? If he does, will it pave way for another showdown with Robby? Next question would be on Sam and Tory. Will these events bring the two together?
As for the central characters, how will this impact Daniel LaRusso (Ralph Macchio)? Is this the last we see of Miyagi-Do Karate? It does seem unlikely, but again, with the way things have unfolded, the viewers are in need of answers. Finally, what of Johnny's character? Seen as a washout who has lost quite literally everything, Johnny slowly rebuilds his life with Miguel by his side, before going back to his drudgery again. The last we see of him is walking away leaving everything.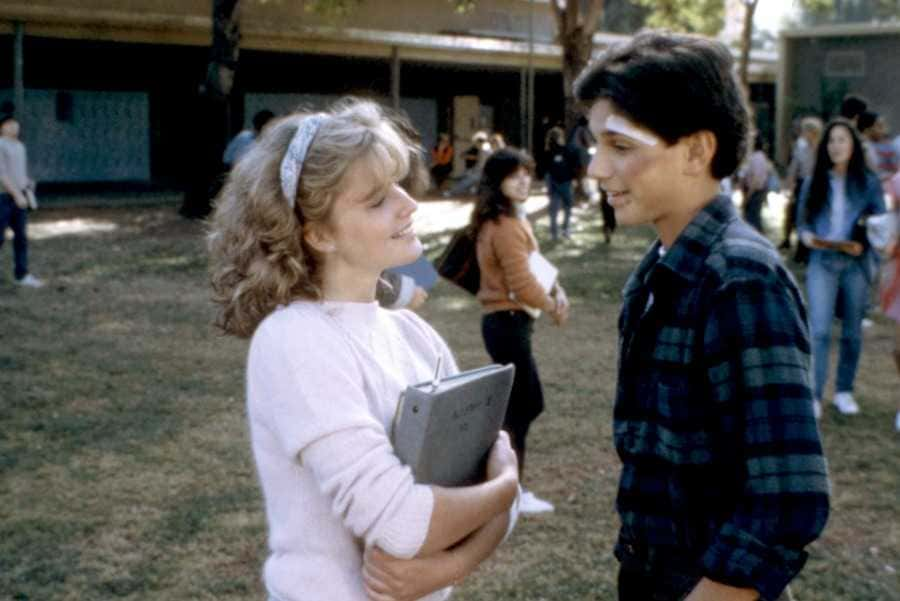 Just like the introduction of John Kreese at the end of season 1, we see the return of Ali Mills (Elizabeth Shue) who was Johnny's ex-girlfriend before sharing a romantic relationship with Daniel in 'The Karate Kid' (1984). Will her presence cause more trouble for Johnny or Daniel?
While these are some of the questions MEA WorldWide (MEAWW) asked the creators of 'Cobra Kai'- Jon Hurwitz, Hayden Schlossberg, and Josh Heald, the trio felt that they had an idea about where they wanted the story to go. While it wasn't officially confirmed that there would be the third season, the possibility was not ruled out.
"For Sam and Tory, the unfinished fight could mean that they can face-off in the next opportunity they get," said Heald, although there was no guarantee that there would be another season coming in.
"We've always thought there would be several seasons," said Hurwitz. "But again it depends on the flow of storytelling."
'Cobra Kai' Seasons 1 and 2 are available for streaming on YouTube Premium.