'Cobra Kai' Season 2 on Netflix: Johnny Lawrence struggles to find balance between being a sensei and a good dad
The second season looks at Johnny making honest attempts to be a good father not just to his real son Robby, but also with Miguel, one of his students. By now, we're pretty sure that most of you have watched the second season of 'Cobra Kai,' and in case you haven't, this article contains spoilers from season 1 and 2.
Season 1 saw Johnny Lawrence's (William Zabka) character go through certain changes. He was looked at as a washout by the world around him and then he goes on to reopen the Cobra Kai dojo, train students and tries getting his life back on track. The journey also sees him develop a close bond with Miguel Diaz (Xolo Mariduena) one of his students and key characters in the series.
Talking about Johnny's progression from nothing to a man having a sense of newfound purpose, creators Jon Hurwitz, Josh Heald and Hayden Schlossberg felt that the idea was to sketch Johnny's life and how he has been dealing with what's happened to him so far and how he figures a way out.
At the end of season 1, Johnny's character is shown to have a bitter-sweet ending. While he was happy that the Cobra Kai dojo got a step closer to regaining its lost glory, his son Robby Keene (Tanner Buchanan) ends up on the losing side despite putting up a commendable performance. His apology to Robby is the first step he takes as a father, who on the other hand looks up at Daniel LaRusso (Ralph Macchio) as a fatherly figure.
Season 2 starts off on a rather forlorn note for Johnny who is still seething with rage after his former teacher, John Kreese (Martin Kove), shows up asking him for a chance to rejoin Cobra Kai.
Over the course of the second season, the bond between Miguel and Johnny is shown to get better by day as the former not just sees him as a teacher, but a friend as well (There are hilarious moments when Miguel teaches a tech-handicapped Johnny how to use a laptop). At some point, it is also seen that Johnny makes honest attempts at rekindling his relationship with Robby and surprisingly, buries the hatchet with Daniel LaRusso even it is only for a brief bit as they finally realize that they have a common enemy in Kreese.
The final episode highlights the fatherly affection that Johnny has for Miguel. Soon after the epic showdown in school between Tory (Peyton List) and Samantha LaRusso (Mary Mouser), which also sees Robby and Miguel lock horns after their last fight in the All Valley Under 18 Karate Tournament, and results in Miguel critically injured. Johnny listens to a voice message from Miguel who asks him for advice on how to solve 'girl trouble' and the two can talk about it over dinner. The incident also leads to Miguel's mother accusing Johnny of turning her child into something that he never was.
At this point, Johnny's life goes back to where it all began to which Hurwitz explains to MEAWW that the character's life was always "one step forward and two steps back."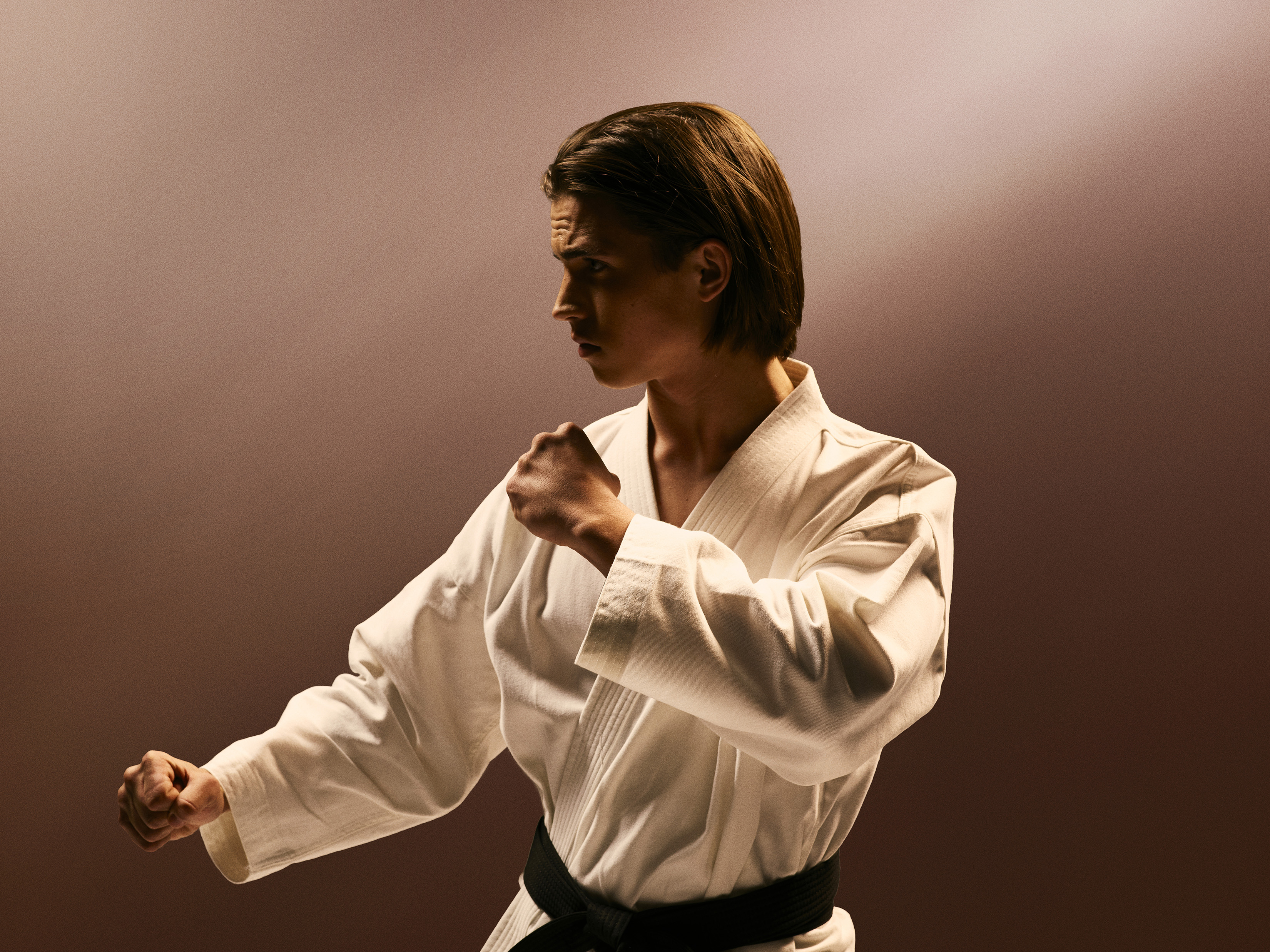 "In Miguel, Johnny found a person, probably the only one who believed in him, also bringing in a sense of optimism," said Hurwitz. He also added that Miguel's presence and his faith in him spurred him to take him in as his first student and that bond will always be there.
While a third season is yet to be confirmed, it is interesting to know what turn Johnny's life takes. From a nobody to somebody to back to being a nobody again, it remains to be seen if he can keep his wits around him and fight back with Kreese to gain back his dojo, re-establish his relationship with Robby, while at the same time build his trust a teacher in Miguel's eyes again.