Game of Thrones season 8: Cleganebowl actually happened in episode 5 and here's what fans had to say about it (SPOILERS FOR GAME OF THRONES SEASON 8 EPISODE 5)
After eight seasons of watching him want revenge on 'Game of Thrones', against his very evil, considerably large and absolutely honorless brother The Mountain, Sandor 'The Hound' Clegane (Rory McCann) finally had his day in the sun and fans cannot keep calm. Dubbed as Cleganebowl, the two estranged brothers fought each other in a pretty graphic battle on the HBO show as Daenerys burnt everything around them perched on her dragon.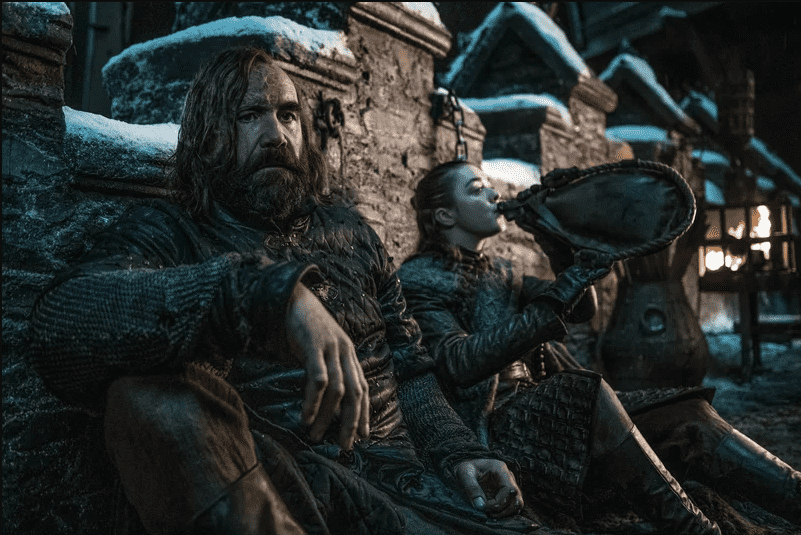 In the books written by George R.R Martin, there is no Cleganebowl and this fight was something that fans really wanted to see on TV and the show delivered. The fight was, needless to say, uber satisfying on the obvious level. The eye gouging, the repeated stabbing, and the sword through Cersei's henchman's belly looked great on Clegane but nothing looked as great as him laughing in the face of his fears and then pulling a Harry Potter and jumping off the railing sideways into the fire. Clegane's life served its purpose but the show did the fan favorite character one final favor - it let him go as the man who was wise enough to know that his revenge had consumed him and that he cared about someone other than himself.
"You come with me," he says, "You'll die here," he ironically tells Arya Stark (Maisie Williams) before the whole shenanigan begins, reminding her that revenge only serves one purpose and it is destruction.
Fans are very pleased with the way Clegane left the field, with a medal made out of the hole in their collective hearts. "When you realize the poetic justice wherein The Hound takes The Mountain into the Fire to end it all," one fan wrote while another deemed him the champ. "I'll miss the Hound. But Cleganebowl finally happened, and he went out like a champ." Another fan reminded viewers of the Hound's good deeds saying: "Sandor Clegane aka The Hound was a legend. He protected Arya more than anyone did. And in the end, he achieved what he always wanted. You're a legend, Ser."
Netizens also felt that while the rest of the episode was quite predictable, this aspect really uplifted the whole show.
Sandor Clegane, First of His Name, The Hound, Winner of Clegane Bowl, brother to the Mountain, Protector of the Night King Slayer, will definitely not be forgotten.
If you have an entertainment scoop or a story for us, please reach out to us on (323) 421-7515.
Share this article:
Cleganebowl Game of Thrones season 8 episode 5 Sandor Clegane The Mountain fight Cersei fans react