Chinese actress Fan Bingbing announces split from fiancé Li Chen after almost two years of being engaged On Thursday, China's highest-paid actress Fan Bingbing announced that she had broken up with her Chinese actor fiance Li Chen. This news came just hours after two South Korean stars had announced that they were divorcing.
The actress issued a statement about breaking up with her 40-year-old actor fiance Li Chen on her official Weibo page, a Twitter equivalent for China. The couple had gotten engaged in September 2017 on Fan's 36th birthday. Li proposed to Fan at her birthday party.
"In one's lifetime, there are always a lot of parting and goodbyes," she said. "Thank you for everything you have given [me] – the support and love – along the way. We will not be an 'us' any more, but we are still us." In no time, the news went viral. "Fan Bingbing and Li Chen break up" became one of the most-searched items on Weibo's hot search section.
Later, Li, 40, posted his own announcement on the Chinese micro-blogging platform, stating: "From friends to lovers, and back to friends, how we express our affections may change, but the purest feelings between us will never change, our mutual trust and support is eternal."
His words too echoed Fan's closing sentence: "We may not be us anymore, but we are still us."
Earlier on Thursday, South Korean actors Song Hye-kyo and Song Joong-ki (both stars of the popular drama 'Descendants of the Sun') announced that they were ending their marriage of less than two years.
"What is happening today? Why are all breakups and divorces happening? I am still recovering from the Song-Song separation this morning," one user commented on Fan's statement.
37-year-old Fan starred in 'X-Men: Days of Future Past' is one of the most popular faces in Chinese entertainment. She was China's highest-paid celebrity in 2017 – according to Forbes magazine, her income for 2017 was US$43 million.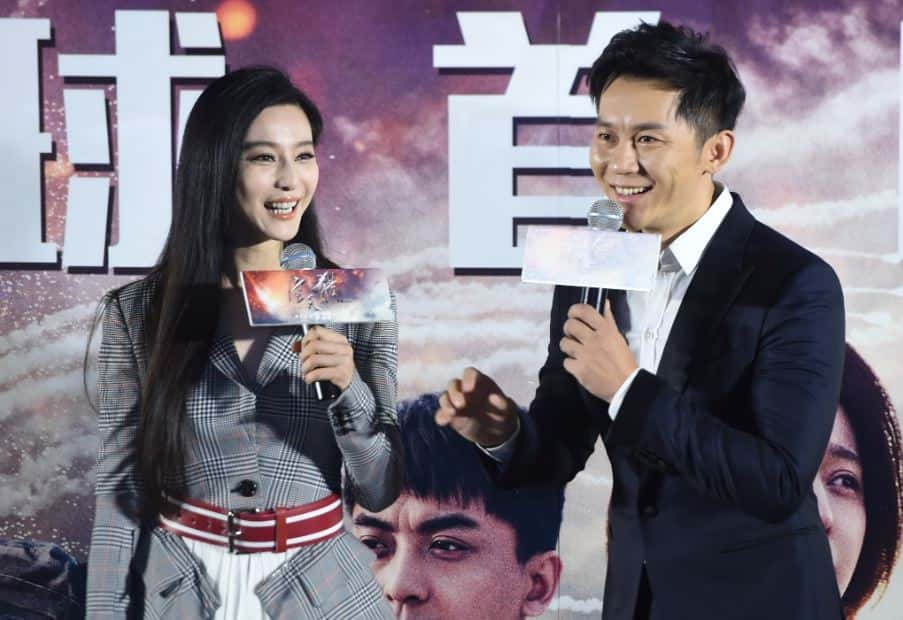 However, the actress disappeared from the public eye last summer after she was accused of tax evasion. The accusation drew public attention and prompted an official investigation, following which Fan was ordered by tax authorities to pay US$129 million in overdue taxes and fines in October.
During the time that she was being investigated, Fan stopped posts on social media and suspended all her work in the industry.
During the scandal, Li had written about their relationship on Weibo that "no matter how difficult it may be, we will get through this together".
The actress had then issued a public apology, asking for forgiveness and staying out of the limelight for a year. She returned to the spotlight in April appearing at a Beijing party for iQiyi, Chinese online video platform.
Share this article:
Chinese actress Fan Bingbing fiance Li Chen break up South Korean stars split announcement Weibo