The rise and fall of Charles Van Doren, the face of rigged quiz scandals During the heydays of the quiz TV shows, Charles Van Doren was an ultimate hero. A Columbia University English instructor belonging to a prominent literary family, Van Doren easily ousted his opponent by deftly nailing all the right answers from King Henry VIII's six wives to the countries that border the Black Sea, all while standing handsome and polite. Winning $129,000 (over $1.1 million today) in the quiz TV show 'Twenty-One', he became an awe-inspiring personality.
Between 1956 and 1957, Van Doren was spotted in millions of American homes on TV sets, and in February of 1957, he was featured on the cover of TIME magazine. But things changed overnight when he confessed to Congress in 1959 that his performances on the television quiz show, had been rigged. The confession took away his golden boy status and his glory as America's sweetheart.
His death on Tuesday in Canaan, Connecticut, at the age of 93 reminded many of those days, especially the late 1950s when TV quiz shows became synonymous with scandal until shows like 'Jeopardy' came to rescue. With the 55-year-old quiz show boasting about 23 million viewers, Jeopardy is the highest-rated game show in history, according to History.com, and restored people's faith in quiz shows. But shows like these would definitely not have come into existence, if not for fraudulent ones. There were many, but because of Charles Van Doren's immense prominence, he was the one to have fallen the worst out of the many named.
His father, Mark Van Doren, was a Pulitzer Prize-winning poet, literary critic, and professor of English at Columbia. His mother, Dorothy Van Doren, was a novelist and editor. Even his uncle, Carl Van Doren, was a Pulitzer Prize-winning biographer.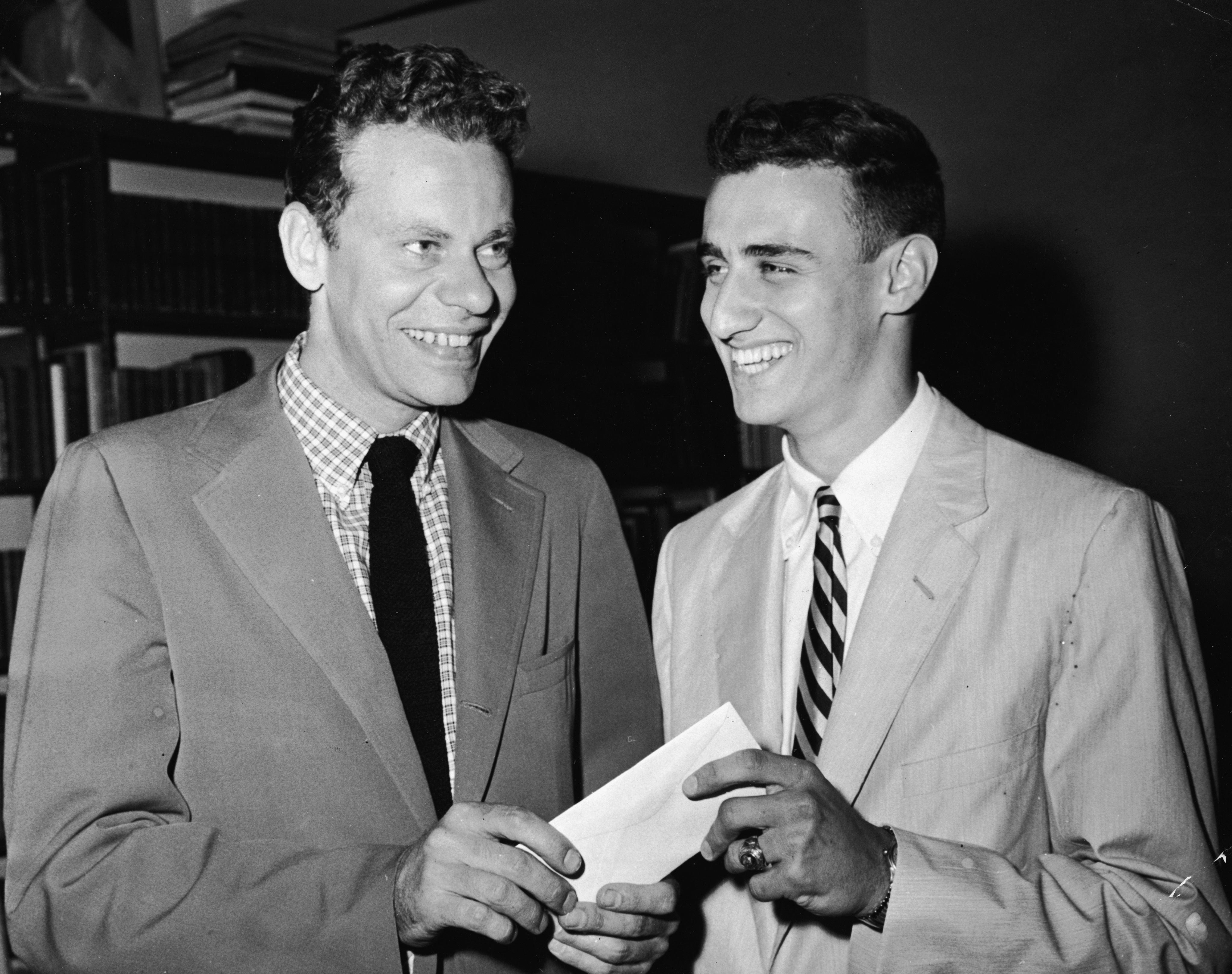 Becoming the face of the scandal, Van Doren's fall from grace was immortalized in several movies and documentaries including the PBS series 'American Experience' in 1992 and in Robert Redford's 1994 movie, 'Quiz Show,' where Ralph Fiennes played the role of Van Doren. The film was nominated for four Academy Awards, including Best Picture.
Secluding himself and refusing to talk about the scandal publicly for years, he ultimately lost his job at Columbia and NBC canceled his contract. He pleaded guilty to second-degree perjury, a misdemeanor, and received a suspended sentence. He went on to become an editor and a pseudonymous writer and moved to Chicago in 1965. His life after the scam was invested in writing and co-writing dozens of books. He retired in 1982.
Then in 2008, Van Doren came up with an explosive article for The New Yorker titled 'All the Answers,' where he talked about the shattering scandal. Van Doren noted he had turned down a $100,000 fee to be a consultant for the film 'Quiz Show.'
Noting that he grew up without a television set at the time quiz shows were peaking, he said he had met Albert Freedman, a producer of 'Twenty-One,' via a mutual friend. Impressed by Van Doren, Freedman asked him what he thought of 'Tic-Tac-Dough,' another show that Freedman and Dan Enright produced. Later, the two producers urged Van Doren to challenge the then reigning 'Twenty-One' champion, Herb Stempel, who was winning week after week and the ratings were suffering. He wrote; "They want me to find a contestant who can beat Herb Stempel," Al said. "It might be you."
Through the years, the rigged-quiz show winner remained infamous but one of the striking things he wrote about in the 2008 article was an anecdote of how his father helped him after his fall from grace. He disclosed that his father had presented him with a gyroscope with a quotation from Shakespeare's 'Twelfth Night.'
"May this be for you the whirligig of time that brings in his revenges," it said quoting the Shakespearean fool Feste, who Van Doren described as "the mean-spirited clown, [who] has been unmasked, but those are his last words, thrown over his shoulder."
"The play's audience knows that somehow he will survive and live to taunt some other master. I didn't ask my father what he had meant by it, because I knew he was saying that I, too, would survive and somehow find a way back. I just hugged him and said, 'Thank you, Papa.'"
Charles Lincoln Van Doren was born in Manhattan on February 12, 1926, and died on April 10 2019, of natural causes at Geer Village, a retirement community near his home in Cornwall, Connecticut.