Celebrity death hoaxes 2020: Ellen DeGeneres and Britney Spears to Jeff Bezos, sick rumors that shook the world To be the first in the race, sometimes media and social media users speak too soon in reporting the deaths of celebrities and public figures, while sometimes, some mischievous Internet users create fake news for fun. Here's a list of the top five celebrity death hoaxes that scared us in 2020.
Ellen DeGeneres
In July 2020 the hashtag "#RIPEllen" started trending on Twitter after users reported that Ellen DeGeneres had died despite the fact that the talk show host was still very much alive and well. The trend came to light after DeGeneres' popular talk show was going to be canceled.
Taking the opportunity for hatred, some users reportedly took things further by spreading the false news of DeGeneres' "death". According to the New York Post, people on social media said the host took her own life in response to the coming "cancellation" of her show, even though she was alive. Later, the producers of the show confirmed that the show was not, in fact, going to be canceled.
Britney Spears
Britney Spears became part of the "death hoax" game in 2016, 2017 and again in 2020. The rumor started after multiple fans commented on Britney's pictures saying that her account was posted with old pictures of her. Many of Britney's fans were worried that someone else is controlling her account and posting her old pictures.
Commenting on one of her pictures, one user said, "Speaking of detail… they are the same pics based off the mowing lines from cutting the grass." Another one questioned, "But they're the same exact moment in time where you took all of the pictures ... these are from a month or two ago. Where's Britney?" Soon, the rumors were rubbished when she made her public appearance during her conservatorship process in the court.
Rick Fox
On January 26, 2020, the world went into shock after Los Angeles Lakers Kobe Bryant and his daughter Gianna along with seven others died in a helicopter crash. But along with the news of his death, came a rumor that former player, Rick Fox was also traveling in the plane that crashed and demised. Soon Fox rubbished the rumours.
Later, in an interview, he said, "My family went through, in the midst of all this, something that I couldn't have imagined them experiencing," Fox said. "One of my daughter's greatest fears is finding out that a parent, one of her parents, [has died] through social media instead of from a loved one or a family member."
Fox, who won NBA championships with the Lakers and Bryant from 2000 to 2002, said he spoke to his kids for "about 45 minutes" after the news of Bryant's death came in. During that time, he had no idea people were speculating that he was dead as well.
Kim Jong-un
Kim Jong-un, the North Korean leader, also became a part of death hoaxes not just once but twice, In April 2020, Kim's sudden disappearance sparked rumors and speculations about his death after he was not been seen presiding over a meeting of the North Korean Politburo on April 11 and he was conspicuously absent from the annual observance of his grandfather's birthday on April 15.
The ceremony, known as the "Day of the Sun" is the most significant event in the North Korean political calendar. A few weeks later pictures of him surfaced on the Internet where he was seen attending the completion of a fertilizer plant in Pyongyang, North Korea. Similar speculations came to light in August 2020, after there were talks that his sister Kim Yo-jong will be taking over a key role in the administration. But in a few days, it was revealed that Kim is very much alive.
Jeff Bezos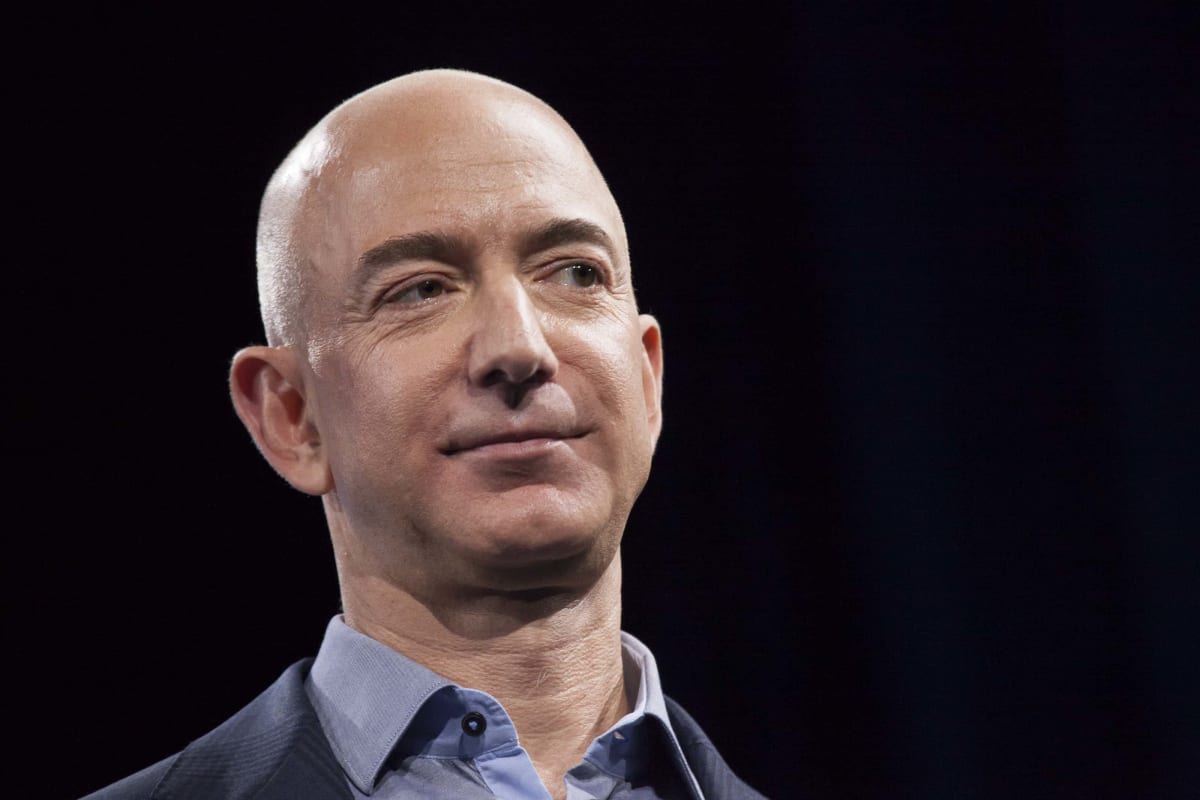 In July 2020, the hashtag #RIPJeffBezos started trending on Twitter after rumors sparked that Amazon founder and CEO Jeff Bezos died from drowning in a river. Later, it was found out that he was very much alive. A news report suggested that the hoax was created in order to "defame him and probably topple Amazon stocks".