Celebrity deaths 2018: Stan Lee, George H W Bush, Mac Miller, Burt Reynolds, Aretha Franklin and more
Mac Miller, Burt Reynolds, Avicii, Aretha Franklin, and all the celebrities who left us in 2018. RIP. 2018 is not yet over and we have already lost some of the most cherished artists in the entertainment industry. Be it their music, or their stellar acting, or a unique ability to engage us in virtual conversation, here are the noted celebrities who passed away in 2018 and will be missed, and always remembered.
Penny Marshall
Age: 75
Penny Marshall, who starred alongside Cindy Williams in the ABC comedy 'Laverne and Shirley', and moved on to become a successful director with beloved films such as 'Big' and 'A League of Their Own,' died December 17 at her Hollywood Hills home. The cause of her death was revealed to be complications from diabetes.
Marshall was the first woman to direct a film that grossed more than $100 million, besides being the first woman to direct two films that made more than $100 million. She was also only the second woman director to see her film Oscar-nominated for best picture.
George H.W. Bush
Age: 94
Former President George H.W. Bush died on November 30 soon after his wife of more than 70 years, Barbara Bush, died in April. He was the father of George W. Bush, the 43rd president of the United States. Bush also served as vice president of the United States under Ronald Reagan, and he was a congressman, an ambassador and Director of Central Intelligence. Former President George W. Bush released a statement, saying for himself and his siblings, "Jeb, Neil, Marvin, Doro, and I are saddened to announce that after 94 remarkable years, our dear Dad has died."
"George H.W. Bush was a man of the highest character and the best dad a son or daughter could ask for," he said of the 41st president. "The entire Bush family is deeply grateful for 41's life and love, for the compassion of those who have cared and prayed for Dad, and for the condolences of our friends and fellow citizens."
Stephen Hillenburg
Age: 57
The creator of the iconic Nickelodeon cartoon series 'SpongeBob SquarePants,' died on November 27. The cause of death was ALS, which Hillenburg revealed he had been diagnosed with in March of last year."We are incredibly saddened by the news that Steve Hillenburg has passed away following a battle with ALS," Nickelodeon said in a statement. "He was a beloved friend and long-time creative partner to everyone at Nickelodeon, and our hearts go out to his entire family. Steve imbued 'SpongeBob SquarePants' with a unique sense of humor and innocence that has brought joy to generations of kids and families everywhere. His utterly original characters and the world of Bikini Bottom will long stand as a reminder of the value of optimism, friendship and the limitless power of imagination."
Roy Clark
Age: 85
Grammy, CMA and AMC award winner Roy Clark died on November 15 at the age of 85 from complications due to pneumonia at his home in Tulsa, Oklahoma. The country singer was best known for his 24 years as co-host of the long-running country themed comedy show 'Hee Haw' and even guest-hosted 'The Tonight Show' multiple times working alongside stars like Hank Williams and blues artist Clarence Brown. He was also a major inspiration for country artists including young Brad Paisley, with his instructional guitar books.
Kim Porter
Age: 47
Kim Porter, who dated Sean "Diddy" Combs for many years before their 2007 split and was also mother to three of his children, was found dead in her home November 15. The cause of death of model/actress remains unknown.
Stan Lee
Age: 95
The creator of Marvel Comics, Stan Lee passed away on November 12. The legendary writer and publisher at Marvel Comics responsible for creating iconic superheroes including Spider-man, Iron Man and The Incredible Hulk died at a hospital after suffering from Pneumonia.
Lee heralded the revival of superhero movies in Hollywood, serving as an executive producer for Marvel Studio's hits like 'The Avengers' movies, 'Iron Man' and 'Guardians Of The Galaxy'. His career span over 55 years and he made cameo appearances in all of the Marvel movies.
Lee started Marvel with Jack Kirby in 1961 with The Fantastic Four, and then went on to create Spider-Man, Black Panther, The Incredible Hulk, X-Men, Iron Man, The Avengers and other characters. The Manhattan-born Lee wrote, art-directed and edited most of Marvel's series and newspaper strips. He also penned a monthly comics column, 'Stan's Soapbox', signing off with his signature phrase, "Excelsior!"
Sondra Locke
Age: 73
The Oscar-nominated actress and director died of cardiac arrest on November 3. Locke rose to fame at the age of 24 with her award-nominated role in the adaptation of Carson McCullers' 'The Heart is a Lonely Hunter.'
She also played iconic roles in 'The Outlaw Josey Wales', 'The Gauntlet', 'Every Which Way But Loose', 'Any Which Way You Can' and 'Sudden Impact.' Locke also had a notable personal and professional relationship with Clint Eastwood, eventually ending in a publically acrimonious split in 1989. Her directorial credits includes 'Ratboy', 'Impulse' and 'Do Me a Favor.'
Oli Herbert
Age: 44
Guitarist Oli Herbert's cause of death was not revealed until recently. About a month later, his widow, Beth, revealed the toxicology reports. Initial reports suggested he died as a result of an accident at his home but the released statements on a Facebook post read: "Toxicology results are back as is the official cause of my husband's death. Cause of death – drowning."
"Toxicology: Oli was apparently self-treating for manic-depression that has run in his family for several generations. Anti-depressants were found in his system, as well as a sleep aid. The psych meds found in his system were the same ones that a close relative has been prescribed for a long time, so he knew what to hunt down for the 'treatment,'" her post read. 
On the day of his death, his devastated bandmates confirmed his death with a moving tribute, in which they said the impact he had on their lives and on the metal genre will live on. They said in a statement on Instagram: "We were devastated to learn that Oli Herbert, our friend, guitar player, and founding member of All That Remains, has passed away. Oli was an incredibly talented guitarist and songwriter who defined Rock and Metal from the Northeast. His impact on the genres and our lives will continue indefinitely."
Celeste Yarnall
Age: 74
The famed actress of the 1960s and '70s, best known for her memorable turn on 'Star Trek,' died on October 7 succumbing to ovarian cancer. 
The actress, who played Martha Landon, Chekov's love interest in the original 'Star Trek' series, passed away after a four-year battle with the disease. She also appeared opposite Elvis Presley in the film 'Live a Little, Love a Little.' Yarnall's surviving husband, British artist Nazim Nazim, told The Hollywood Reporter, "She was magnificent in everything she did. She was my beloved queen."
Peggy McCay
Age: 90
The 'Days of Our Lives' star died on October 7 from natural causes.
McCay joined the cast of 'Days of Our Lives' in 1983 and portrayed Brady family matriarch Caroline for 35 years. She was nominated multiple times for Daytime Emmys and won a Primetime Emmy for guest-starring on 'The Trials of Rosie O'Neill.' The actress also received Primetime Emmy nominations for 'Cagney & Lacey' and 'Woman on the Run: The Lawrencia Bembenek Story.'
McCay's longtime co-star, Deidre Hall, confirmed the news on Facebook. "Our dearest Peggy McCay has left us," Hall wrote. "She was a friend, an activist and a real scrapper! I remember meeting her at the bedside of a dear, very ill friend. I backed her up as she ferociously took on doctors and nurses to make sure he had the very best care. She fought that hard for all her causes. Passionate and tireless. And how she loved being Caroline!"
Scott Wilson
Age: 76
Scott Wilson, who rose to fame playing murderer Robert Hickock in 1967's 'In Cold Blood' and more recently was a series regular in 'The Walking Dead' as a veterinarian-turned-farmer Hershel Greene, died on October 7 from complications from leukemia.
AMC issued a statement in the wake of his passing. "Scott will always be remembered as a great actor and we all feel fortunate to have known him as an even better person. The character he embodied on The Walking Dead, Hershel, lived at the emotional core of the show," said AMC. "Like Scott in our lives, Hershel was a character whose actions continue to inform our character's choices to this day. Our hearts go out to his wife, his family, friends and to the millions of fans who loved him. Scott will be missed."
Audrey Wells
Age: 58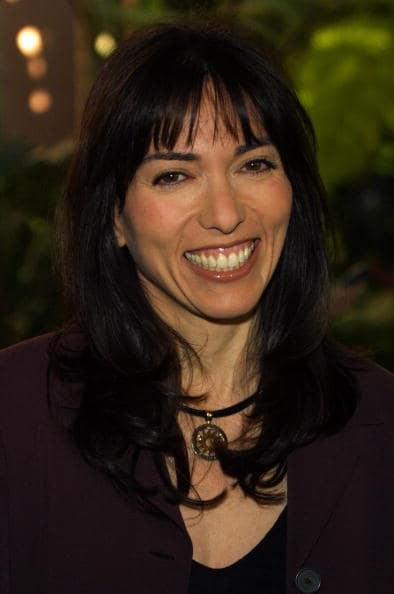 Acclaimed screenwriter Audrey Wells died on October 5, a day before the release of her film 'The Hate U Give,' following a long battle with cancer. Among her other credits are 'George of the Jungle', 'The Kid', 'The Game Plan', 'The Truth About Cats & Dogs', and 'Under the Tuscan Sun,' which she also directed.
In a statement, her husband, Brian, said: "Over the last five and half years, Audrey fought valiantly against her illness and she died surrounded by love. Even during her fight, she never stopped living, working or traveling, and she never lost her joy, wonder and optimism. She was, simply, the most incredible wife and partner imaginable, and she knew always that she was loved by Tatiana, me, and the friends who were her chosen family. She said just recently, 'We're so lucky, honey. We got to live a love story. Who gets to do that?' We will carry her forward with us forever — as a mother, as a wife, as an artist and creator, and as a friend. She was irreplaceable."
Chas Hodges
Age: 74
Chas Hodges, known from music duo Chas and Dave, died on September 22, a year after he was diagnosed with esophagus cancer. Hodges was diagnosed with esophagus cancer after he noticed he was struggling to drink a glass of water. He had been receiving treatment for a small tumor in the chest and had undergone chemotherapy prior to his death.
In a tweet, the family wrote: "It is with tremendous sadness that we announce the passing of our very own Chas Hodges. Despite receiving successful treatment for oesophageal cancer recently, Chas suffered organ failure and passed away peacefully in his sleep in the early hours of this morning."
Marin Mazzie
Age: 57
Three-time Tony award nominee and Broadway star Marin Mazzie died on September 13 after her long battle with Ovarian cancer. Marin was best known for her award-winning role as Lillie/Katherine in 'Kiss Me, Kate.' Most recently, she replaced Kelli O'Hara in the Lincoln Center revival of 'The King and I.' After being diagnosed with Stage IV Ovarian cancer in May 2015, she publicly shared her experiences to help raise awareness of the disease.
Her husband Jason Danieley said Marin died at her New York apartment surrounded by her family and close friends. "Over that time, while fighting her own fight, she took it upon herself to help spread awareness of Ovarian Cancer and to help find an early detection for the disease, of which, currently, there is none," said Danieley.
Fenella Fielding
Age: 90
Fenella Fielding known best for her 'Carry On' films died on September 11 after suffering a stroke two weeks before her death. She received an OBE in the 2018 Queen's Birthday Honours List for Services to Drama and Charity after enjoying a showbusiness career spanning seven decades.
On news of her demise, a spokesperson said: "Miss Fielding was an incredible talent. That voice! A unique woman, much loved by family, friends and fans. She will be missed tremendously."
Peter Donat
Age: 90
Peter Donat, who played Fox Mulder's father on 'The X-Files' died on September 10, 2018. His wife stated that he died at his home in Point Reyes Station, California from, complications of diabetes.
Donat, whose career spanned over 50 years, beginning in 1953, was a well-known TV star. He guest-starred and had recurring roles on shows like 'Mission: Impossible', 'The F.B.I.', 'The Waltons', 'Hawaii Five-O', 'Hill Street Blues' and 'Murder, She Wrote'.
Mac Miller
Age: 26
On September 7, Mac Miller's friends reportedly called 911 from Miller's house. When authorities reached the spot, Miller was found dead in his San Fernando Valley home around noon, and he was pronounced dead on the scene. He died of an apparent overdose. The 26-year-old rapper, whose real name was Malcolm James McCormick, had been open about his struggle with substance abuse in the past and had released his latest album, 'Swimming,' in August and was scheduled to perform at MSG Hulu Theater on Nov. 23. Born in Pittsburgh, the young rapper was Ariana Grande's ex. 
Burt Reynolds
Age: 82
On September 6, actor Burt Reynolds died after going into cardiac arrest. He rose to fame in the '70s with 'Smokey and the Bandit,' and his career soared with Hollywood films such as 'Deliverance'  and 'The Longest Yard' as well as a TV stint in 'Gunsmoke.' His role in the 1997 flick 'Boogie Nights' earned him a best-supporting actor Oscar nomination, and he was set to appear in the upcoming 'Once Upon a Time in Hollywood' to be directed by Quentin Tarantino.
Vanessa Marquez
Age: 49 
On August 29, 2018, Vanessa Marquez, known best for her role as nurse Wendy Goldman on ER, died after police shot her in her Pasadena, CA home. South Pasadena police officers were at Marquez's house to perform a welfare check, but when they arrived, Marquez appeared to be suffering from seizures. The officers stayed with Marquez and continued talking with her for 90 minutes. At this point, police officers say she pulled a "BB-type" replica gun on them, and they opened fire in response.  At a press conference, Lt. Joe Mendoza of the LA Sheriff's homicide bureau explained the shooting: "At the time [of the shooting] there was an LA County mental health clinician here with the officers. They began to communicate with her, she became very uncooperative and during that contact she armed herself with a handgun, she pointed it at the officers and an officer-involved shooting occurred. The South Pasadenan quoted Mendoza as also saying Marquez was "undergoing some medical problems, some seizures, it appeared that the female was gravely disabled."
Neil Simon
Age: 91
On August 26, Neil Simon, one of Broadway's most popular playwrights, who was beloved for his works 'The Odd Couple,' 'The Goodbye Girl' and 'Lost in Yonkers,' among others died after being treated for pneumonia at New York-Presbyterian Hospital in New York City. Besides his work as a playwright, Simon was an Oscar-winning screenwriter for films such as 'The Out of Towners' (1970) and 'Lost in Younkers' (1991), which he won the Pulitzer Prize for drama. He penned more than 30 plays in his lifetime.
John McCain
Age:  81
The Republican senator died at his Arizona home on August 25 after a year-long battle with cancer. The Vietnam war hero was diagnosed with a brain tumor in July 2017 after undergoing surgery to remove a blood clot above his left eye.  McCain's daughter, 'View' cohost Meghan McCain, paid tribute to her late father on Twitter hours after his death, writing, "He was a great fire who burned bright, and we lived in his light and warmth for so very long. We know that his flame lives on, in each of us." The senator wrote a farewell message to his fellow Americans, and his friend and former top aide, Rick Davis, delivered it on August 27 in Phoenix, AZ. McCain posthumously thanked US citizens for "the privilege of serving you and for the rewarding life that service in uniform and in public office has allowed me to lead."
Robin Leach
Age: 76
'The Lifestyles of the Rich and Famous' host died after being hospitalized since November 2017 following a stroke attack. "Despite the past 10 months, what a beautiful life he had," Leach's family said in a statement. "Our Dad, Grandpa, Brother, Uncle and friend Robin Leach passed away peacefully last night at 1:50 am. Everyone's support and love over the past, almost one year, has been incredible and we are so grateful."  Leach hosted 'Lifestyles' between 1984 and 1995 and was best known for his work as a celeb columnist for the Las Vegas Review-Journal.
Stefan Karl Stefánsson
Age: 43
The 'LazyTown' actor passed away after a two-year battle with bile duct cancer in Iceland on August 21. Doctors diagnosed Stéfansson back in 2016, and he said the cancer was removed surgically. However, in March, Stéfansson told fans via social media that the disease had returned. "It's not until they tell you you're going to die soon that you realise how short life is. Time is the most valuable thing in life because it never comes back. And whether you spend it in the arms of a loved one or alone in a prison cell, life is what you make of it. Dream big," he posted to Twitter.
Kofi Annan
Age: 80
On August 18, Kofi Annan, the Ghanaian diplomat who was the Secretary-General of the United Nations from 1997 to 2006, passed away in Bern, Switzerland, after suffering from a non-specified short illness. Annan, who was the first Black African to head the UN, was the co-recipient of the 2001 Nobel Peace Prize along with the UN "for their work for a better organized and more peaceful world."
Aretha Franklin
Age: 76
The Queen of Soul, who was best known for hits such as 'Respect' and '(You Make Me Feel Like) A Natural Woman,' died on August 16 at her home in Detroit. She had been battling pancreatic cancer. "In one of the darkest moments of our lives, we are not able to find the appropriate words to express the pain in our heart," her family said in a statement. "We have lost the matriarch and rock of our family. The love she had for her children, grandchildren, nieces, nephews, and cousins knew no bounds. … We have felt your love for Aretha and it brings us comfort to know that her legacy will live on."
Lyric McHenry
Age: 26 
McHenry, who appeared on EJ Johnson's 'Rich Kids of Beverly Hills' spinoff 'EJNYC,' was found dead on the sidewalk in New York City on August 14. Her cause of death was identified as drug overdose.
Dennis Shields
Age: 51
Bethenny Frankel's on-again, off-again boyfriend was found dead on August 10 at his room in Trump Tower in New York City. His official cause of death has been listed as "undetermined" since no autopsy was performed.
Charlotte Rae
Age: 92
Charlotte Rae, of the '80s sitcoms 'The Facts of Life' and 'Diff'rent Strokes,' died on August 5 at her home in Los Angeles. The 92-year-old actress, best known for her role as Edna Garrett, died after battling cancer. "I love life. I've had a wonderful one already," she said in a statement in April 2017, revealing that she had bone cancer, seven years after being diagnosed with pancreatic cancer.
Elmarie Wendel
Age: 89
'The 3rd Rock From the Sun' actress, who played Mrs. Mamie Dubcek, died on July 21 at the age of 89. "#ripelmariewendel you were a great mom and a badass dame," her daughter JC Wendel wrote on Instagram, sharing a throwback photo of her mom with the sitcom's cast, including John Lithgow and Joseph Gordon-Levitt. 
Annabelle Neilson
Age: 49
On July 16, the 'Ladies of London' star was found by The London Metropolitan Police at her apartment after a woman was reported  "found deceased at the location." The police added that her death is not being treated as suspicious. The late socialite's family released a statement on the cause of her death. "Very sadly, we have been informed today that my sister, Annabelle, died as a result of a heart attack at home last Thursday." 
Billy Knight
Age: 39
The former UCLA basketball player's body was found on a roadway in Phoenix hours after he posted a YouTube video in which he said, "I'm lost in life, and I feel like there's no hope. I have no friends with me here. I have no wife, girlfriend. I have nothing, and I just feel like I can't continue on." Knight had been arrested less than a month before his death and charged with six felonies for allegedly sexually abusing a child.
Tab Hunter
Age: 86
Hunter who rose to fame in the 1950s, died on July 8 after suffering from a heart attack caused by a blood clot. The star, who revealed he was gay in his 2005 memoir, was best most known for his roles in 'Damn Yankees!' and 'The Pleasure of His Company.'
Richard Swift
Age: 41
Black Keys' touring bassist, Richard Swift died on July 3, one month after revealing that he'd been hospitalized due to a "life-threatening condition." His family revealed the cause of death in a Facebook post late Monday. "Yes, Richard Swift suffered from alcohol addiction, and it's ultimately what took his life," the post reads in part. "With the support of family and friends and the assistance of MusiCares, Richard had checked himself into rehab for multiple stays over the past two years, but his body gave out before he could overcome the disease." The disease was identified as Hepatitis.
Joe Jackson
Age: 89
The father of Janet Jackson and the late Michael Jackson died on June 27 after a battle with cancer. He was 89 years old and prior to his death, he had been hospitalized in the final stages of terminal cancer. He passed away just two days after the ninth anniversary of Michael's death. 
Richard "Old Man" Harrison
Age: 77
Richard Harrison, who earned the nickname "The Old Man" on 'Pawn Stars', passed away on June 25. His son Rick Harrison said in a statement; "He will be tremendously missed by our family, the team at Gold & Silver Pawn and his many fans the world over. He was my hero and I was fortunate to get a very cool 'Old Man' as my dad." The father and son duo opened the pawn shop together in 1989 and starred on The History Channel show since 2009.
Vinnie Paul
Age: 54
The drummer for metal bands Pantera, HELLYEAH and Damageplan died on June 22 at his Las Vegas, Nevada home. "Vincent Paul Abbott aka Vinnie Paul has passed away," Pantera tweeted that day. "Paul is best known for his work as the drummer in the bands Pantera and Hellyeah. No further details are available at this time. The family requests you please respect their privacy during this time," the statement read.  It was later revealed that he had passed away from a "dilated cardiomyopathy and coronary artery disease."
Big Van Vader
Age: 63
The WWE legend, whose real name was Leon White, died on June 18 after a two-year battle with congestive heart failure. His son, Jake Carter, announced the news "with a heavy heart" on Twitter: "Around a month ago my father was diagnosed with a severe case of pneumonia. He fought extremely hard and clinically was making progress. Unfortunately, on Monday night his heart had enough and it was his time."
XXXTentacion
Age: 20
The rapper, whose real name was Jahseh Dwayne Onfroy, was shot dead on June 18 while shopping for motorcycles in South Florida. The 20-year-old was reportedly leaving a dealership when he was shot at in a "possible drive-by." XXXTentacion had barely left his house over the past few months, as he was under house arrest while awaiting trial for a number of criminal charges including domestic battery strangulation, false imprisonment and aggravated battery of his girlfriend. Stars including Kanye West and Travis Barker paid tribute to the rapper, with West tweeting, "I never told you how much you inspired me when you were here thank you for existing."
Jackson Odell
Age: 20
The former teen actor and songwriter, best known for guest roles on TV shows including 'The Goldbergs,' 'iCarly' and 'Modern Family' and the film 'Judy Moody' and the 'Not Bummer Summer,' died on June 8 because of accidental drug overdose. He was found unresponsive at a sober living house in California. Odell also wrote several tunes for the soundtrack of the 2018 country music-themed film 'Forever Your Girl,' including the Lauren Alaina song "Wings of an Angel." "The Odell family has lost our beloved son and brother, Jackson Odell," the family said in a statement. "He will always be a shining light and a brilliant, loving and talented soul. He had so much more to share. Our family will always carry that truth forward. Our wish is that the rest of the world does as well. We are now going to try to make sense of our immeasurable loss privately."
Anthony Bourdain
Age: 61
The celebrity chef and host of CNN's 'Parts Unknown' died of suicide in France. "It is with extraordinary sadness we can confirm the death of our friend and colleague, Anthony Bourdain," CNN said in a statement on June 8. "His love of great adventure, new friends, fine food and drink and the remarkable stories of the world made him a unique storyteller. His talents never ceased to amaze us and we will miss him very much. Our thoughts and prayers are with his daughter and family at this incredibly difficult time."
Alan O'Neill
Age: 47
The 'Sons of Anarchy' star Alan O'Neill died on June 6, in LA. Best known for playing Hugh in the motorbike gang crime drama, O'Neill died of Coronary artery disease.  The late Irish-born actor was found by his girlfriend in the hallway of her apartment. 
Kate Spade
Age: 55
Katherine Noel Brosnahan, known as designer Kate Spade, was found dead in her apartment in Manhattan on June 5. The designer behind her brand, Kate Spade New York, Spade's death was ruled a suicide by hanging by the medical examiner's office.
Blake Painter
Age: 38
The 'Deadliest Catch' alum best known for his role during the second and third season of the Discovery Channel show died in Oregon in May 25. He voluntarily quit following season 3 in 2007. Multiple drugs were found at the scene of his death.  
Margot Kidder
Age: 29
The actress best known for her role as Lois Lane in 1978's 'Superman,' opposite Christopher Reeve, died May 13 in Montana. She was found unresponsive by her friend and the cause of death remains unknown. 
Scott Hutchison
Age: 36
The Frightened Rabbit lead singer was found dead on May 10 near South Queensferry, Scotland, a day after being reported missing. In a statement posted on Twitter, his bandmates said, "He will be missed by all of us and his absence will always be felt but he leaves a legacy of hope, kindness and color that will forever be remembered and shared." Hutchison's family said in a separate statement to CNN that he had battled depression for years.
Pamela Gidley
Age: 52
Pamela Gidley, best known for her role as Teresa Banks in the 1992 'Twin Peaks' prequel, 'Fire Walk with Me,' died on April 16, in her home in Seabrook, New Hampshire. Her obituary says she "died peacefully in her home," and her death was a natural one.
Verne Troyer
Age: 49
The 'Austin Powers' star died on April 21 because of alcohol intoxication. Troyer, who had been to rehab for alcohol addiction, was hospitalized at the beginning of April after a friend reportedly called police to say that Troyer was upset, drunk and suicidal. "Verne was an extremely caring individual," his spokesman said in a statement. "He wanted to make everyone smile, be happy, and laugh. Anybody in need, he would help to any extent possible. Verne hoped he made a positive change with the platform he had and worked towards spreading that message everyday."
Avicii
Age: 28
Swedish DJ Avicii, whose real name was Tim Bergling, committed suicide on April 20. The Grammy-nominated artist was found dead in Muscat, Oman. "The family is devastated and we ask everyone to please respect their need for privacy in this difficult time. No further statements will be given," the rep said. Avicii, who gained acclaim with his hit 'Wake Me Up,' retired in 2016 due to health issues, including acute pancreatitis.
Barbara Bush
Age: 92
"A former First Lady of the United States of America and relentless proponent of family literacy, Barbara Pierce Bush passed away Tuesday, April 17, 2018 at the age of 92," her husband George H. W. Bush's office said in a statement. "She is survived by her husband of 73 years, President George H. W. Bush, five children and their spouses; 17 grandchildren; seven great grandchildren; and her brother, Scott Pierce. She was preceded in death by her second child, Pauline Robinson "Robin" Bush, and her siblings Martha Rafferty and James R. Pierce." Days earlier, it was announced that she would no longer be seeking medical treatment for her ailing health. Bush was diagnosed with Graves' disease in 1988. Later on, she suffered from congestive heart failure and chronic obstructive pulmonary disease.
R. Lee Ermey
Age: 74
Former marine and Hollywood actor R. Lee Ermey died April 15 due to complications from pneumonia, his manager Bill Rogin tweeted. Ermey is remembered for his role as Gunnery Sgt. Hartman in Stanley Kubrick's 1987 'Full Metal Jacket.' The Golden Globe-nominated actor also appeared in 'Apocalypse Now,' 'Mississippi Burning' and did voice work for 'Toy Story.'
Winnie Madikizela-Mandela
Age: 81
The South African anti-apartheid activist and former wife of Nelson Mandela died on April 2. Days prior to her death, she was hospitalized after complaining of the flu. She died at the Netcare Milpark Hospital in Johannesburg and Madikizela-Mandela was granted a "Special Official Funeral" by the South African government. Her public funeral service was held at Orlando Stadium, Johannesburg on 14 April 2018.
DuShon Monique Brown
Age: 49
'The Chicago Fire' actress died on March 23. The 'Prison Break' alum, who played Connie in the NBC series, had checked herself into a hospital earlier in the week after experiencing chest pains but was released shortly afterward, according to reports. Two months after Dushon Monique Brown's sudden passing, her cause of death was known to be sepsis of an unknown etiology, which is an infection of the blood of unknown origin, the Cook County Medical Examiner confirmed to E! News.
Stephen Hawking
Age: 76
Famous theoretical physicist Stephen Hawking died on March 14, at age 76. Hawking had a rare early-onset slow-progressing form of motor neurone disease (also known as amyotrophic lateral sclerosis, "ALS", or Lou Gehrig's disease), that gradually paralysed him over the decades. He was expected to live for only two years but he defied expectations by living for a further five decades, he spent most of his life in a wheelchair and later had to communicate through a voice synthesizer operated by moving his eyebrows. "He was a great scientist and an extraordinary man whose work and legacy will live on for many years," his children Lucy, Robert and Tim told the Associated Press in a statement. "His courage and persistence with his brilliance and humor inspired people across the world."
Craig Mack
Age: 46
The former rapper, who found fame on Diddy's Bad Boy Records, died on March 12 from congestive heart failure. He was best known for his 1994 single 'Flava in Ya Ear,' which was famously remixed by Notorious B.I.G., LL Cool J, Busta Rhymes and Rampage. Mack later left the music industry to become a minister at a church in South Carolina.
David Ogden Stiers
Age: 75 
Stiers, who played 'M*A*S*H's' Major Charles Emerson Winchester III died on March 3 after battling bladder cancer. Stiers scored two Emmy nominations for his role in the Korean War series after joining the show in 1977. He remained with the show until it ended in 1983. He also starred in numerous  series including 'The Mary Tyler Moore Show,' 'Charlie's Angels,' 'Star Trek: The Next Generation' and 'Frasier,' and voiced characters in Disney's 'Beauty and the Beast,' 'Pocahontas,' 'The Hunchback of Notre Dame' and 'Lilo & Stitch.'
Ensa Cosby
Age: 44
Bill Cosby's daughter died from renal disease on February 23. She had been a steadfast supporter of the Cosby Show star after he was accused of sexual misconduct by more than 60 women. "The Cosby family thanks many people for their prayers for their beloved and beautiful Ensa," Bill's spokesperson stated.
Emma Chambers
Age: 53
'The Notting Hill' and 'Vicar of Dibley' star died on February 21 from natural causes. The actress had a chronic allergy to animals and had asthma. "We are very sad to announce the untimely death, from natural causes, of the acclaimed actress Emma Chambers," her agent John Grant said in a statement. "Over the years, Emma created a wealth of characters and an immense body of work. She brought laughter and joy to many and will be greatly missed." Hugh Grant, who played her brother in 1999's Notting Hill, paid tribute to his co-star, tweeting, "Emma Chambers was a hilarious and very warm person and of course a brilliant actress. Very sad news."
John Mahoney
Age: 77
'The Frasier' star died on February 4 while in hospice care in Chicago suffering from head and neck cancer. He was best known for his role as Kelsey Grammer's father, Martin Crane, on the NBC sitcom for 11 seasons from 1993 to 2004. He was nominated for two Golden Globes and two Emmy Awards for his role.
Reg E. Cathey
Age: 59
The 'House of Cards' alum died on February 9 as the actor had been battling lung cancer. He died in his home in New York surrounded by loved ones. The Emmy winner was also known for his roles on 'The Wire' and in movies including 'The Mask,' 'Fantastic Four' and 'S.W.A.T.'
Mark Salling
Age: 35
The 'Glee' actor died on January 30.  It was confirmed that he died from suicide just three months after pleading guilty to possession of child pornography. He faced up to seven years in jail.
Joel Taylor
Age: 38
The 'Storm Chasers' alum died on January 23 while aboard a Royal Caribbean cruise ship docked in San Juan, Puerto Rico. Though the cause of death was not immediately released, it was later reported that he died of drug overdose. "We are so saddened to hear about Joel's passing. We will always remember him fondly as an incredible meteorologist and driver of 'The Dominator,'" Discovery Channel said in a statement. "Our thoughts and prayers are with his family and friends at this difficult time."
Mark E. Smith
Age: 60
The lead singer of the English post-punk band The Fall, Mark E. Smith, died on January 2 succumbing to lung cancer. The Fall's manager Pam Van Damned released a statement to announce Smith's passing via Cherry Red Records: "It is with deep regret that we announce the passing of Mark E. Smith. He passed this morning at home. A more detailed statement will follow in the next few days. In the meantime, Pam & Mark's family request privacy at this sad time." He is survived by wife Elenor Smith.
Dolores O'Riordan
Age: 46
Dolores O'Riordan's publicist confirmed on January 15 that the singer died in London. "The lead singer with the Irish band The Cranberries was in London for a short recording session," O'Riordan's publicist said in a statement to BBC at the time. "No further details are available at this time. Family members are devastated to hear the breaking news and have requested privacy at this very difficult time." The late singer rose to fame as the lead singer of The Cranberries in the '90s, providing distinctive vocal work to the band's greatest hits, including "Zombie" and "Linger." On September 6, it was ruled that she died as a result of accidental drowning in a bathtub due to sedation by alcohol intoxication. 
"Fast" Eddie Clarke
Age: 67
The former Motörhead guitarist died on January 10. The English rock band wrote in a statement on Facebook that Clarke "passed peacefully in [the] hospital where he was being treated for pneumonia." He was the last surviving member of the group's classic trio, with drummer Phil "Philthy Animal" Taylor and vocalist Ian "Lemmy" Kilmister both dying in late 2015.
Jerry Van Dyke
Age: 86
The Emmy-winning actor and comedian, who was also the younger brother of actor Dick Van Dyke, died at his Arkansas ranch on January 5. His wife Shirley Ann Jones confirmed to CNN that he passed away due to heart failure after never really recovering from a "horrible car accident" two and a half years ago where he was "injured very badly." Van Dyke received critical acclaim for his role on the long-running ABC sitcom 'Coach.'
Jon Paul Steuer
Age: 33
On New Year's day, child actor and talented musician, Jon Paul Steuer aka Jonny P. Jewels passed away. His group members in the band P.R.O.B.L.E.M.S confirmed the news with a Facebook post on Wednesday, January 3. "It is with heavy hearts and saddened minds that we announce the passing of our dear friend and singer Jonny Jewels, AKA Jon Paul Steuer," the group wrote in their tribute. "The addition of Jonny to our dysfunctional band family was one of the best choices that we have ever made, and he brought a much needed sense of fun and lightheartedness to everything we did."