Carter Stone: Agoura High School football player, 15, dies tragically the night before his first game AGOURA, CALIFORNIA: Freshman Carter Stone, an offensive lineman on Agoura High School's junior varsity football team who was just 15 years old, died of a cardiac attack while undergoing arthroscopic shoulder surgery the night before he was set to star in his first football game for the Agoura High School Chargers.
According to the Acorn, Stone who had hurt his shoulder earlier attended his first day of high school on Wednesday, August 24 in Agoura, California. The following day that is August 25, he went in for an arthroscopic shoulder surgery for what AHS football coach Dustin Croick called "routine surgery" at Specialty Surgical Center of Westlake Village when something went tragically wrong.
READ MORE
Three Indiana State University students killed in fiery car crash after vehicle slams into tree
19-year-old dies after having severe allergic reaction during anniversary dinner date with boyfriend
Following his condition, Carter was rushed from the Specialty Surgical Center of Westlake Village to Los Robles Regional Medical Center in Thousand Oaks. He was taken to Children's Hospital Los Angeles, where he was stabilized but was pronounced dead thereafter. "When arrived, he was already in cardiac arrest," said a hospital spokesperson.
Although the exact cause of death has not been disclosed yet, Croick, Agoura's third-year head coach said that doctors revealed Carter had a tumor on his heart which was likely formed by undiagnosed T-cell leukemia and the family was not aware of this situation.
NBC-affiliate WRC-TV reported that "he was looking forward to taking to the field."
The youngster's sudden and tragic death left everyone shocked. From family members and friends to coaches and Carter's teammates everyone paid tribute to the teenager.
Athletic Director Clint Cummings paid homage to Stone's work ethic and said, "He put in the time. He was here at every practice, he showed up every day."
Whereas a-town football paid respect to the youngster by posting a glowing tribute online. Others mourn the 15-years-old by remembering his sense of humor, kindness, and work ethic.
While the Chargers played their second game of the year against Ventura in honor of their teammate's death, coach Croick said, "he loved football. He was working his tail off." "He was the epitome of everything that we're about here at Agoura and our 'A-Town' culture," coach Dustin added.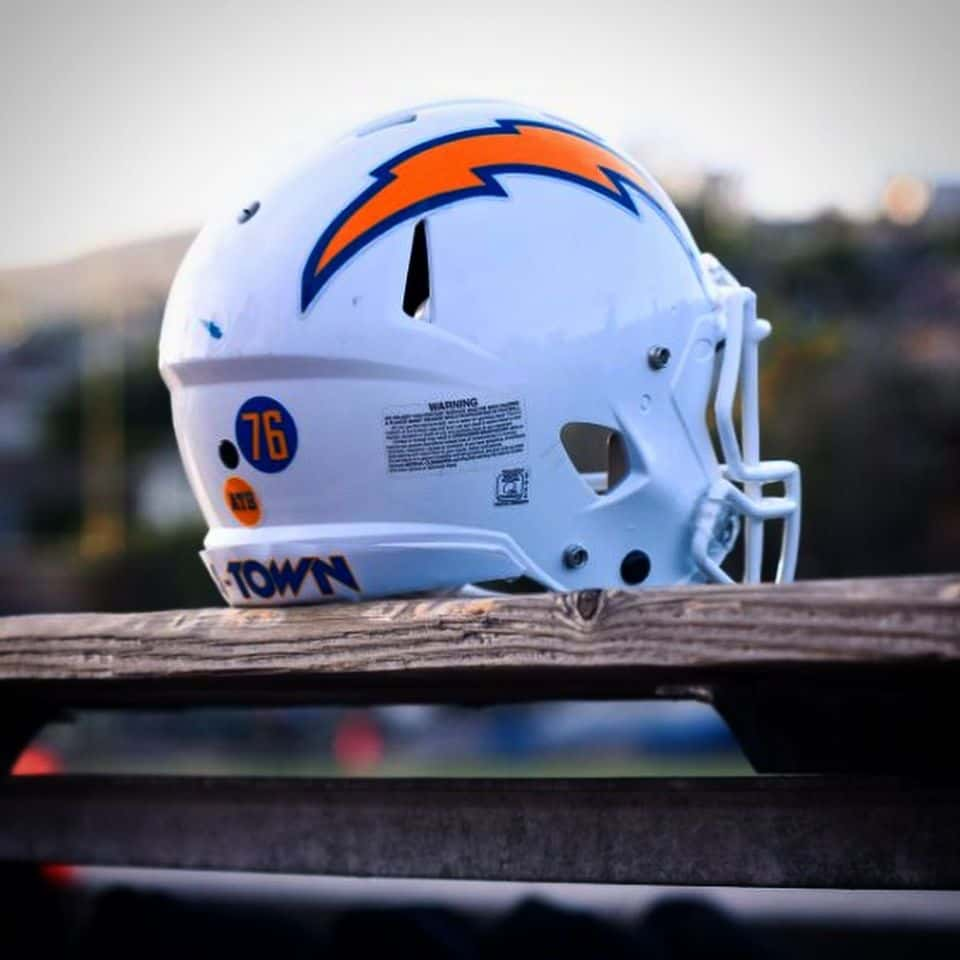 The third-year head coach at Calabasas High, Cary Harris said, "We're all a part of the same community and brotherhood in the football world. I'm so sad to hear the news. "(Carter) was a young man just starting his high school career. His whole life was ahead of him. . . . I just want to let the family know that we're here for them, and we're praying for them."