'Carmen Sandiego' Season 4: Meet Gina Rodriguez, Finn Wolfhard and rest of the cast of Netflix series 'Carmen Sandiego' is about to release its final season on Netflix on January 15. Through 4 seasons, the show's cast has remained more or less the same, and as the show draws to a close, we take a closer look at the series' cast, and what other work they're best known for.
Gina Rodriguez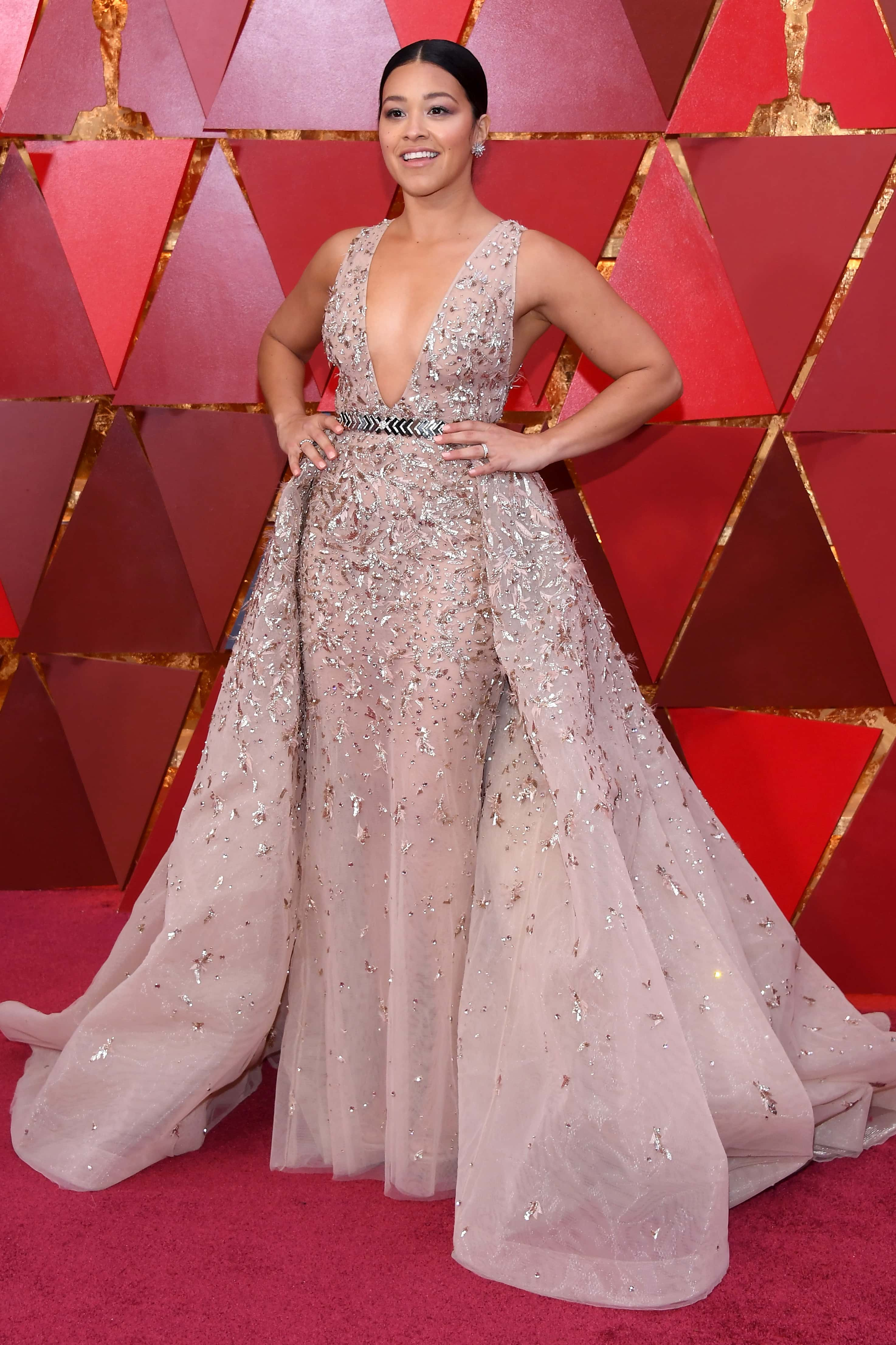 Gina Rodriguez stars as Carmen Sandiego, a former thief now turned against the VILE operatives who trained her, traveling around the world to stay one step ahead of VILE's plunder of culturally significant artifacts. Rodriguez made her on-screen debut in an episode of 'Law & Order' but made her first real breakthrough in 2012 with the musical drama 'Filly Brown'. She's best known for her role as Jane on 'Jane the Virgin', and also for her roles on 'Annihilation', 'Ferdinand' and 'Miss Bala'.
Finn Wolfhard
Finn Wolfhard is the voice of Player, a child prodigy computer hacker who helps Carmen Sandiego as she moves from country to country. Finn Wolfhard is best known for his role as Mike Wheeler on 'Stranger Things', for which he won a Screen Actors Guild Award for Outstanding Performance by an Ensemble in a Drama Series. He's also known for his roles in 'It' and 'It: Chapter Two', 'The Goldfinch' and 'The Addams Family'.
Mary Elizabeth McGlynn
Mary Elizabeth McGlynn plays Coach Brunt, a rough-edged member of the VILE board who raised Carmen Sandiego when she was growing up. McGlynn is a prolific voice actor, ADR director and singer-songwriter, best known for her involvement in the musical production of the 'Silent Hill' series as well as her voice acting roles in 'Steven Universe', 'Star Wars: Rebels' and 'Dota 2.'
Raphael Petardi
Rafael Petardi plays Chase Devineaux, a French inspector who believes that Carmen Sandiego is a ruthlessly evil thief who must be stopped at all costs. Petardi is a Canadian and American film and television actor best known for his roles in 'Rent-a-Goalie', 'Beverly Hills Chihuahua' and 'Angels & Demons'. The series also stars Michael Hawley and Abby Trott as twin sidekicks Zack and Ivy, respectively, Paul Nakauchi as Shadowsan, a former VILE leader now turned ally, and Dawnn Lewis as Tamara Fraser, the Chief of ACME, a high-tech organization dedicated to wiping out crime of all kinds.
'Carmen Sandiego' Season 4 releases January 15, on Netflix.
Share this article:
Carmen Sandiego Season 4 Meet the cast Gina Rodriguez Finn Wolfhard Netflix animated series