Candace Owens invites Putin for interview after 'Chicken Joe' refuses live debate with 'killer' Russian President In the past two days, US-Russia diplomatic relations seem to have undergone a roller-coaster ride and currently remain in a volatile position. It all started when US President Joe Biden did not mince words to express his feelings about his Russian counterpart. He went to the extent of calling Putin a 'killer' with 'no soul' during an interview with ABC. The shocking remark naturally did not sit well with the Kremlin, and an irked Putin soon extended an invitation to Biden for a live debate as soon as possible.
However, the White House cited Biden being "quite busy" with his schedule to sit for an immediate discussion with Putin. It did not take long for Republican supporters to term the White House's response as "cowardice" and brand the President as "Chicken Joe". Meanwhile, controversial commentator and talk show host Candace Owens chimed into the situation as she invited Vladimir Putin for a 'wide-ranging interview' on 'The Candace Show'. She also negatively remarked that Joe Biden has mental health issues, only to be trolled by Twitterati later that she needs to "see a therapist". Around the same time, Turkish President Erdogan also decided to add his two cents into the entire situation - an attempt that ultimately backfired. Let us find out more about who said what in this odd series of events that are bound to have significant repercussions.
READ MORE
Russia blasts Joe Biden for calling Putin a 'killer' as Moscow recalls US envoy: 'Disgraceful, shameless'
Cardi B deletes 'fake' photos after Candace Owens threatens to sue her, author retorts 'too late, degenerate'
Why is 'Chicken Joe' trending on Twitter?
Republican supporters felt that President Biden was a 'coward' who 'chickened out' of the debate challenge with Putin, after unabashedly branding him a 'killer'. The hashtag 'Chicken Joe' was soon spotted among the top trends on Twitter as comparisons were rife between former President Donald Trump and Joe Biden.
"Trump wanted a live debate on the stage, but like predicted, #ChickenJoe, chickened out," a Trump supporter wrote.
"#ChickenJoe is an embarrassment of a President and our enemies know it. America needs a leader that can take on Putin in a live debate," tweeted Brigitte Gabriel.
Soon, memes also started appearing on Twitter. "Joe Biden seen running away after changing mind to debate Vladimir Putin in a restaurant.... #chickenjoe," a user shared with a morphed photo of President Biden.
"#ChickenJoe makes a lot of threats but always backs down. He is the proverbial senile man yelling at you to get off his lawn," wrote another.

However, Biden supporters did not stay behind in retaliating.
"I'd rather be a #ChickenJoe than a #PutinPuppet Putin Puppet," as user shared with a photoshopped meme of Trump and Putin.
Another reminded, "Debate?? With a man that poisoned his opponent, and put bounties on the heads of our soldiers. Guess Again. Biden's gonna kick putin's ass, sanctions coming. Don't fuck with a Biden Whitehouse, Russia?"
Candace Owens followers slam her: "CardiB has a better chance than you"
Soon after Candance Owens ridiculed Joe Biden and invited the Russian President on her show, she became the center of Twitter trolling.
"What exaggerated over blown ego are you tripping out on to even consider talking to a foreign leader? Because you can talk into a mic you can advise anyone? CardiB has a better chance than you," a follower told her. Another mocked, "This tweet from this parody account is the most hilarious thing I've seen in a while. Saying that the actual Candace couldn't interview a potato. Anyhoo it did make me laugh. He'd eat her for breakfast."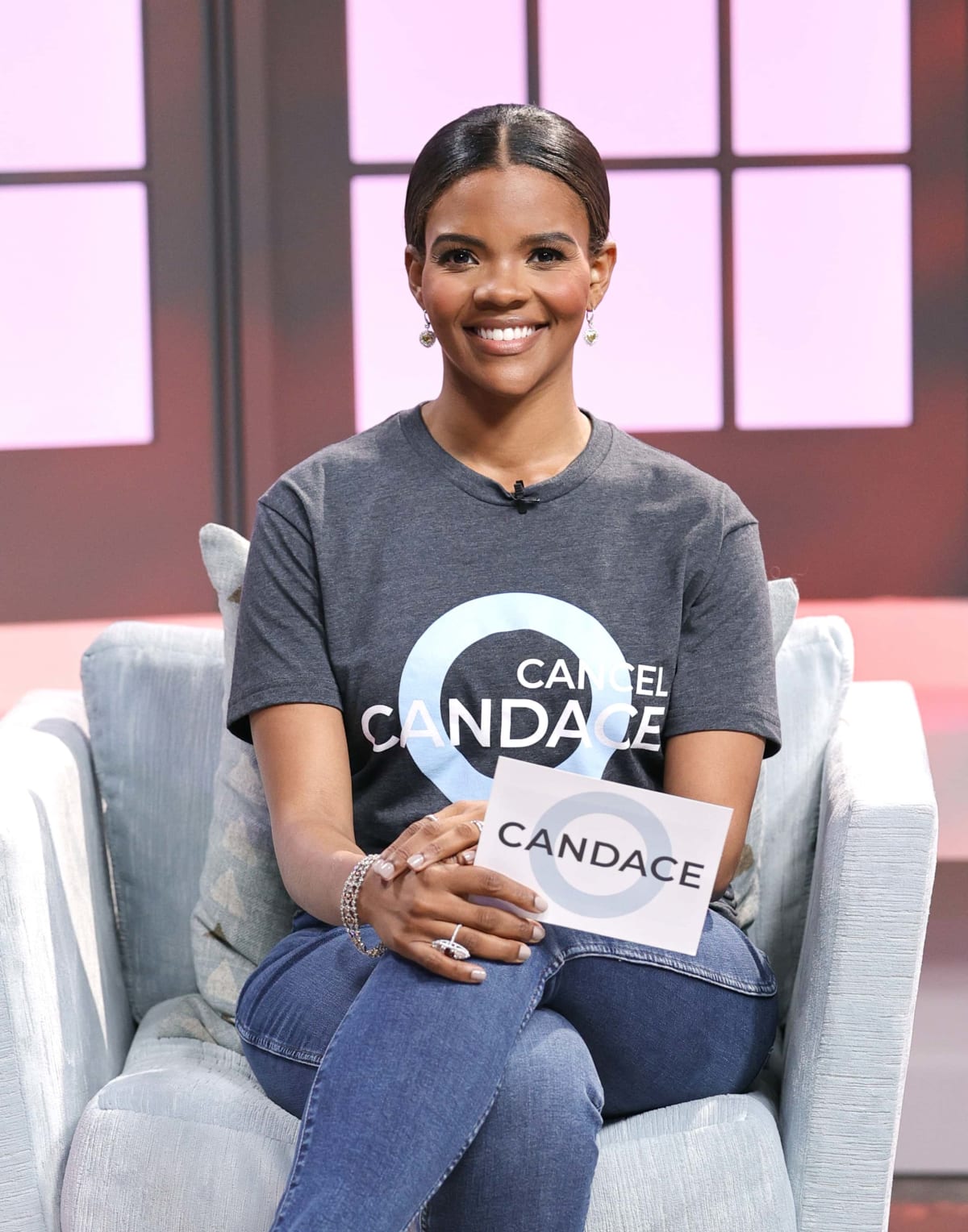 "I'd like to invite Vlad to ram truck month at my local dodge dealer," came one sarcastic jibe.
"All done. Let's be honest. If he accepted, it would be the most cringe inducing, embarrassing and yet also entertaining thing ever to be broadcast on TV," one Twitter user summed up the majority sentiment.
"Erdogan jealous Biden didn't call him "killer" too"
While America remained busy anticipating the Biden-Putin exchange and slamming Candace Owens, Turkish president Tayyep Erdogan, known for his dictatorial regime, said that Biden's comments about Putin were 'unacceptable'.
Twitterati was once again ready with fitting responses to him.
"Ignored by Biden, Erdoğan chastises him for his "killer" comments on Vladimir Putin. Some Turkish officials feel that Erdoğan is desperate to get Joe Biden's attention. He has even replaced top officials unsavoury to the US," analyzed one.
"AM news: - Non-Scientist Ben Shapiro identifies as biological snowflake - Right-wing media admits to secret crush on China and Russia - GOOD FRIDAY: God in Christ; SATURDAY: Christ in God; SUNDAY: cloudy, chance of locusts - Erdogan jealous Biden didn't call him "killer" too," a user summed up the day in America.
This is a developing story. We will keep on updating with more incoming details on the Biden-Putin controversy.