Will Candace Owens run as Donald Trump's successor in 2024? Activist says Joe Biden is 'not the President-elect' Conservative commentator and Donald Trump supporter Candace Owens has suggested in her latest social media post that she is interested in replacing the current president in 2024. Owens' tweet came in response to one shared by professional boxer Devon Alexander, questioning the former's position after Trump exits the oval office.
On November 12, Owens reminded her followers in a tweet that Joe Biden isn't the President-elect and how the media was brainwashing the people.
---
This is your daily reminder that @JoeBiden is not the President-elect.

Your media is brainwashing you.

— Candace Owens (@RealCandaceO) November 12, 2020
---
In response to Owens tweet and poking fun at her career, Alexander tweeted, "what is gonna happen to this one after Trump is out of office?", accompanied by several laughing emoticons on both ends of his statement.
Owens, who has always been vocal about her leaning for the republican, hit back at Alexander in another tweet saying, "2024 is a long way off... Maybe I'll run as his successor."
Perhaps, only time will tell if Owens was being serious about running for president four years down the line. However, she is wasting no opportunity to endorse Trump's presidency, despite the majority of media outlets calling the election for Joe Biden.
She had reportedly launched a "Blexit" movement in 2018 encouraging African Americans and other minority groups to leave the Democratic party to join Trump's administration. Furthermore, she recently accused former President Barack Obama of "hating" America during her recent appearance on Fox News. She made the statement in response to an excerpt from Obama's upcoming memoir 'A Promised Land' which is due to release on November 17.
He wrote in his book, "It was as if my very presence in the White House had triggered a deep-seated panic, a sense that the natural order had been disrupted."
"Which is exactly what Donald Trump understood when he started peddling assertions that I had not been born in the United States and thus was an illegitimate president. For millions of Americans spooked by a Black man in the White House, he promised an elixir for their racial anxiety" it read further.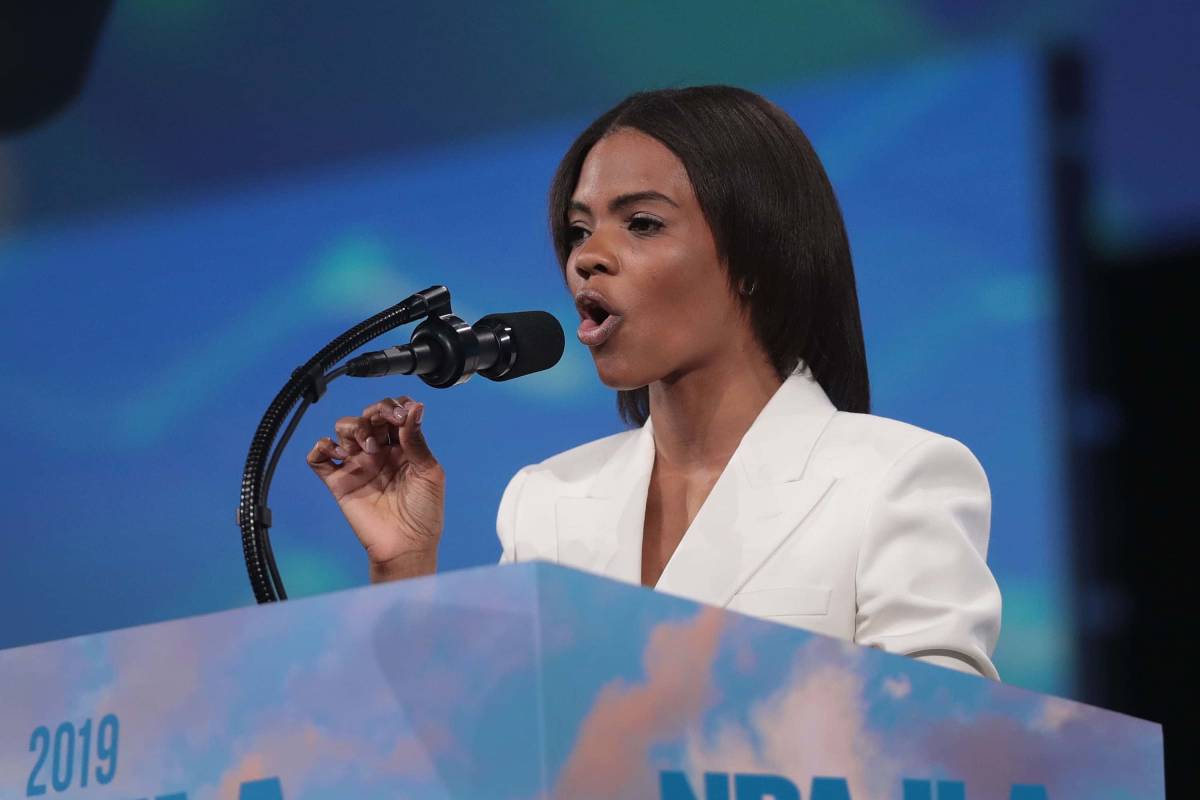 Owens called Obama's claims about racism in the Trump administration "absolutely despicable" while talking to Sean Hannity. "The language that he's using, the rhetoric that is coming out of former President Barack Obama's mouth is nothing short of absolutely despicable in my opinion. This is a man who ran on the American dream. Everyone remembers where they were the night Barack Obama won," she said.
"He ran on that image. He didn't run on race, he didn't run on denigrating half of Americans. He is the first president to have ever sat in the White House and come out of the White House hating America and that is what I believe about Barack Obama today," Owens criticized the former president.
Owens has been an open critic of the Black lives Matter movement following the death of George Floyd. She argued he wasn't a "good person" and even called him a "horrible human being."
Share this article:
Candace Owens run Donald Trump successor 2024 tweet joe biden president elect brainwash