Bruce Lee death anniversary: Did cannabis kill the star and why was his mysterious death considered a murder?
After Bruce Lee's death, rumors were rife that cannabis was found in his stomach and considered one of the major contributing factors for a long time Bruce Lee (Getty Images)
Death by misadventure. Isn't it a bizarre way of losing someone? In July 1973, the world lost one of its greatest martial arts icons. Lee Jun-fan, lovingly known as Bruce Lee, was an actor, director, martial artist and martial arts instructor. The founder of Jeet Kune Do — a hybrid martial arts philosophy drawing from different combat disciplines — he is credited for founding Mixed Martial Arts (MMA) and setting the "kung fu craze" going in the 1970s.
Born to Cantonese opera star Lee Hoi-Chuen, he was raised in Kowloon, Hong Kong and slowly got into the film industry appearing in several films as a child actor. At 18, he moved to the United States to study at the University of Washington and started teaching martial arts there. Iconic films like 'Fist of Fury' (1972), 'Way of the Dragon' (1972), 'Enter the Dragon' (1973) and the posthumous 'The Game of Death' (1978) would become part of Hollywood folklore.
Lee married fellow student Linda Emery in 1964 and had two children: Brandon and Shannon Lee. However, his rise to stardom was cut short when an incident led to his death at the age of 32. On July 20 he was in Hong Kong for a dinner with actor George Lazenby to discuss a film. His wife Linda said he met producer Raymond Chow at 2pm at home to discuss the filming of 'Game of Death' — which remained an incomplete film as only around 100 minutes of footage was shot prior to his death. After the meeting, they drove to Betty Ting Pei's house for a script reading after which Chow left for another meeting.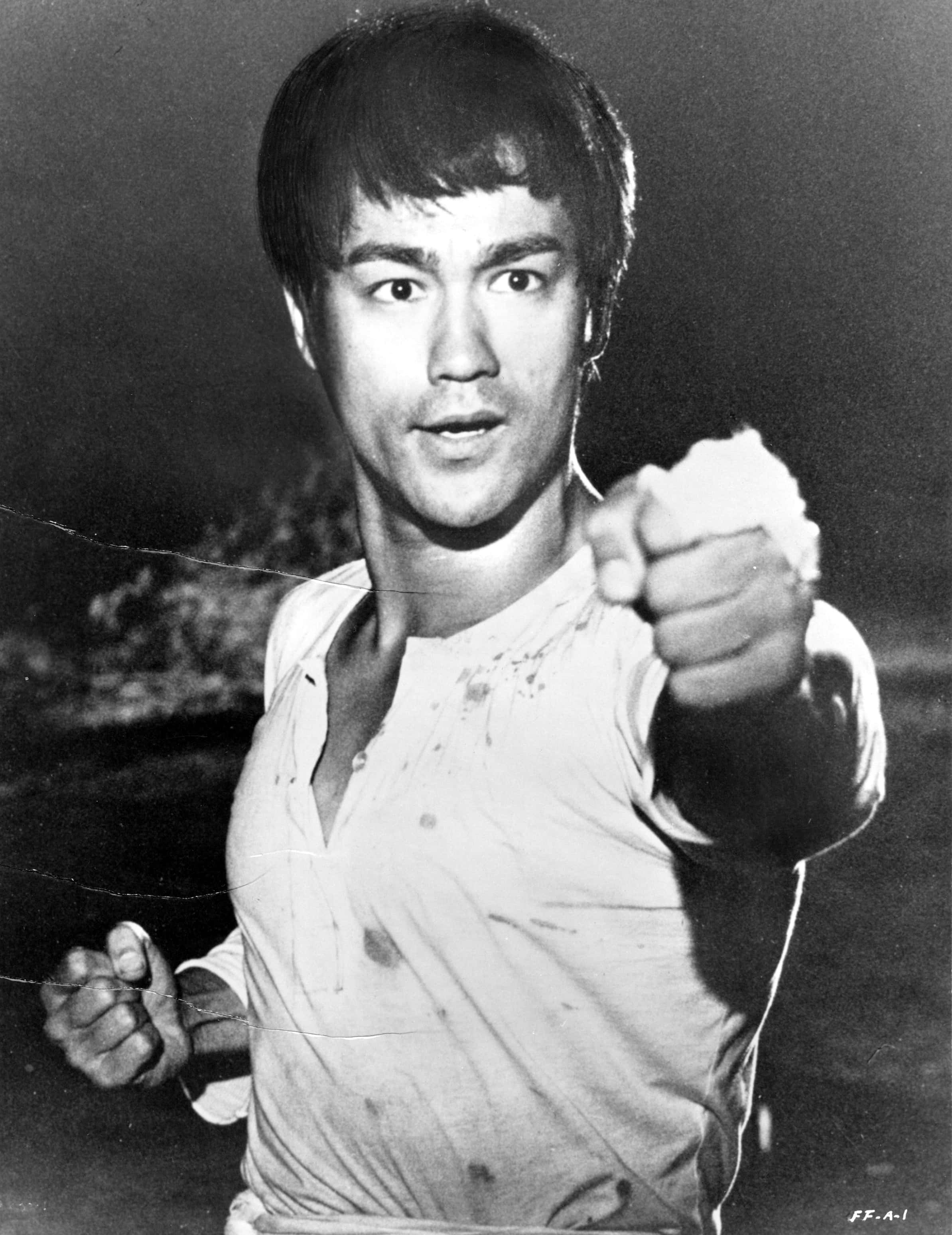 Meanwhile, Lee had a throbbing headache and took the painkiller Equagesic to ease the pain. When Lee didn't turn up for dinner later that day, Chow returned to the apartment and found Lee unconscious and called for a doctor. The rushed Lee to the hospital but by the time they got there he was declared dead. To date, his death remains a mystery. According to autopsy reports there was no external injury but his brain was reportedly swollen and his death was ruled a "death by misadventure".
Back in May 1973 Lee collapsed on the sets of 'Enter the Dragon' and was rushed to Hong Kong Baptist Hospital. At that time doctors diagnosed him with cerebral edema or brain swelling due to excess fluid. That incident seemed to add to the puzzling questions after his death.
Nevertheless, several rumors floated around saying that cannabis was found in Lee's stomach and that was a probable reason for his death. While Dr RR Lycette, the clinical pathologist at Queen Elizabeth Hospital, said at the coroner hearing that cannabis might have been a contributing factor, Donald Teare, a forensic scientist, refuted the claims and said it would "be both irresponsible and irrational to say that [cannabis] might have triggered the events of Bruce's collapse."
From murder to heatstroke, there were a number of other wild theories attributed to Bruce Lee's death. Lee's friend Chuck Norris said it was due to a reaction to the muscle-relaxant medication and the antibiotic. Forensic pathologist Dr. Michael Hunter said it was due to an adrenal crisis brought on by the overuse of cortisone, and author Matthew Polly — in consultation with numerous medical experts for a 2018 biography — said that he died from cerebral edema caused by over-exertion and heat stroke. Moreover, in late 1972 Lee had his underarm sweat glands removed as it was believed it wasn't attractive on camera. Polly later said that could have had a hand in the heatstroke.
However, none of those theories were proved true beyond a shadow of doubt and many fans still wonder what really led to the fateful events of that night. In a Reddit thread, one said, "Cerebral Edema seems the most likely... Did you all hear that he had his armpit sweat glands removed in the 1970s? That's some crazy s**t," and another posted, "I am a huge fan of Bruce Lee and his movies. I know for sure he died due to cerebral edema, maybe from painkillers."
In 1993 his son Brandon died by accidental gunshot while filming 'The Crow'. Some theories even speculated that Bruce Lee's death was due to a heart attack or a gunshot on a film set. "I remember him having a heart attack from being too fit if that makes sense. Others remember him getting shot just like Brandon and even killed in a mafia attack," one speculative comment read with a disclaimer at the end, "He died from none of the above!" Another said, "That's probably just a conspiracy. I don't think this happened. Most people remember him dying because he took painkillers." Many even blame the Lee curse for their disastrous deaths. "It's weird that Bruce and Brandon both died young," one fan said and another added, "Well it's called 'curse of the Lees!'"
As fans pay tribute to the star on the 47th anniversary of his death, his words still touch many hearts, especially one of his quotes that read: "Life's battles don't always go to the stronger or faster man. But sooner or later the man who wins is the man who thinks he can." Years after his death he continues to influence young judo, karate, mixed martial arts and boxing enthusiasts and has even been named Time's 100 most important people of the 20th century.