Lawyer says Brian Laundrie returned with parents, slams Dog the Bounty Hunter's claim Brian Laundrie did go on a camping trip with his parents after his girlfriend Gabby Petito mysteriously disappeared, but all three Laundries returned home following the trip, his lawyer confirmed on Tuesday, September 28.
Attorney Steven Bertolino refuted recent claims by reality TV star Duane "Dog the Bounty Hunter" Chapman, who said Laundrie may have escaped after his parents left Fort De Soto Park in Pinellas County without him. Bertolino said the family "camped from 09-06 to 09-07 and they all left the park." Chapman was able to confirm that the Laundries were at the camping ground on multiple occasions after their son returned home from a cross-country trip without his girlfriend.
RELATED ARTICLES
Brian Laundrie's mom calls 911, complains about Dog the Bounty Hunter banging on door
Is Brian Laundrie in Mexico? Internet thinks it's him in viral pic at restaurant
Chapman, who joined the search for Laundrie, said he and his parents were at the park on September 1-3 and September 6-8, and that Chris and Roberta Laundrie left the campground by themselves, leaving their son behind. "They were registered, went through the gate. They're on camera. They were here," he told Fox News. "We think at least if he's not here right now, we are sure he was caught on camera as he went in the gate — that he was here for sure. Not over in the swamp."
Bertolino responded Monday to growing speculation that the parents had somehow helped their son flee the authorities in the wake of Petito's disappearance and murder. "Chris and Roberta Laundrie do not know where Brian is," Bertolino said in a statement. "They are concerned about Brian and hope the FBI can locate him. The speculation by the public and some in the press that the parents assisted Brian in leaving the family home or in avoiding arrest on a warrant that was issued after Brian had already been missing for several days is just wrong."
Bertolino also pushed back against Dog's claims that Brian didn't return home with his parents. "That Dog doesn't know what he's talking about," he said in a statement, explaining that the family went to "other places on two different dates" which the FBI is allegedly aware of. "So Brian obviously returned home after camping and what that dog is spewing is nothing but baloney," he added.
Multiple law enforcement agencies, including the FBI, have been scouring the 25,000-acre Carlton Reserve near the family's home in North Port for nearly two weeks after Laundrie told his parents he was going hiking there and never returned. Gabby Petito went missing late last month during the road trip. Authorities found her remains in a Wyoming campground on September 11. Her death was ruled a homicide three days later, but the Teton County coroner's office is yet to publish the cause of death and the full results of the autopsy.
Meanwhile, Chapman is planning to set up a home base of operations in central Florida solely dedicated to the manhunt. The TV bail bondsman was on Marco Island on Tuesday, September 28, analyzing tips as he planned his next move, a source close to his investigation to the New York Post. "He's trying to decide the next best lead to track," the source said. "They are returning hundreds of calls and planning".
Chapman was on honeymoon with his new wife Francie Frane in Florida, but interrupted the holiday to jump into the sensational manhunt for Laundrie, 23. Laundrie's mother called the cops on Chapman on Monday, September 27, after he was seen banging on their front door in North Port, Florida. "It's a shame they wouldn't speak with us," the reality TV star said following the incident. "The police said we were welcome to knock on the door so we did. I wanted to tell the Laundries that our goal is to find Brian and bring him in alive."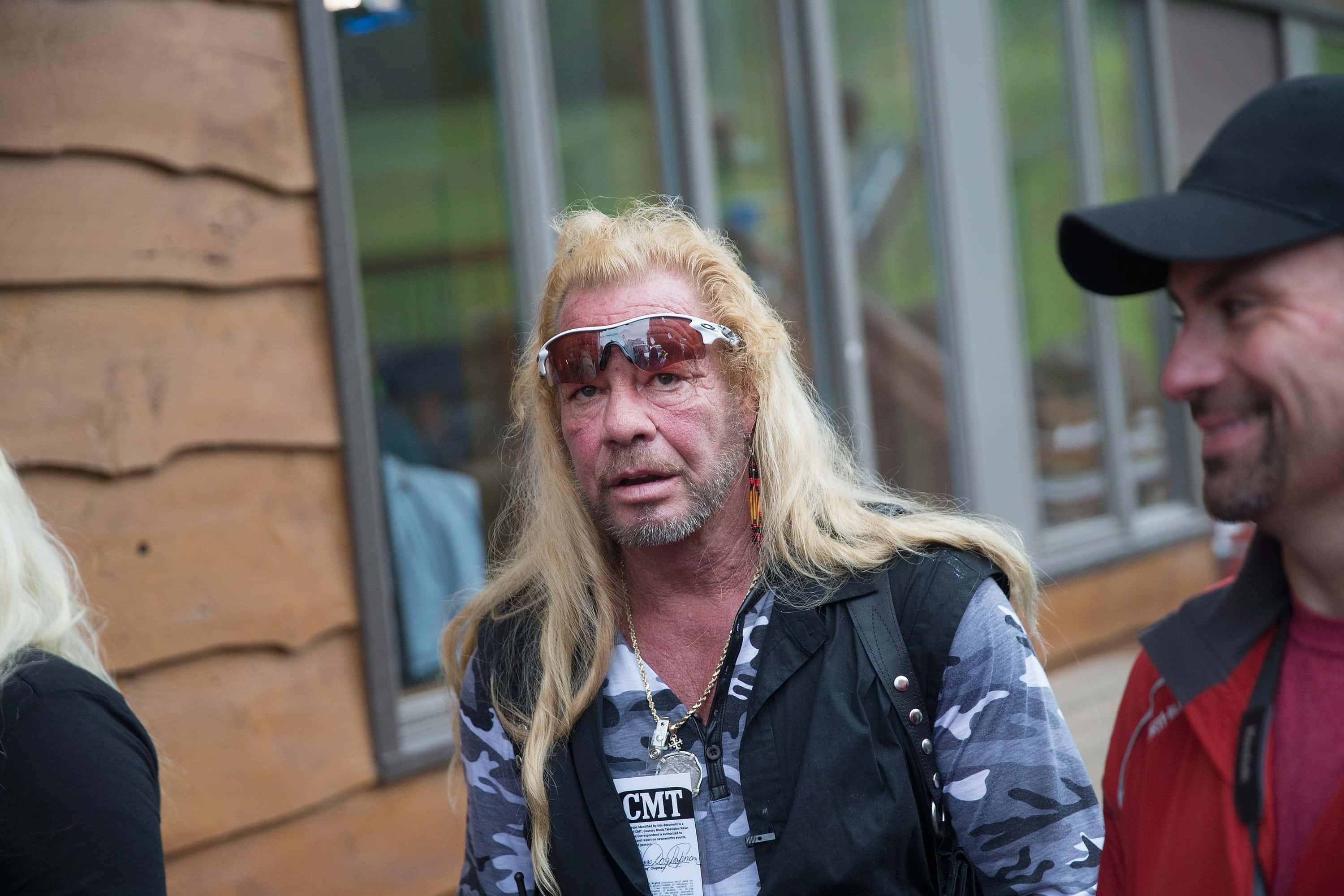 Chapman spoke to Newsweek about Laundrie just days before he decided to volunteer in the search efforts. "He went straight home to tell his parents what happened. And then he took off. So we got to look at his background, look at his record, know, his friends, his family. He's not an experienced runner or criminal. Suicide is a very likely possibility — and it seems like he's kind of an outdoors kid," Chapman said of the missing fugitive at the time.