Florida lawyer Bradley Edwards kept the Jeffrey Epstein scandal alive even after disheartening 2008 plea deal Wall Street financier Jeffrey Epstein's arrest earlier this month is proving to be his incremental undoing, with the latest blow dealt to him by a Manhattan federal judge who denied him a proposed $100million bail on Thursday. Now that the wealthy investor is behind bars, even his impressive affiliations, including President Donald Trump, and Victoria's Secrets' CEO billionaire Les Wexner have washed their hands off him.
As an array of federal investigators and prosecutors probe the registered sex offender's life and his shadowy dealings in the past, there is one person who has emerged as the unspoken hero for persevering to keep the decade-long Epstein scandal alive — Florida-based lawyer Bradley Edwards.
Edwards, who has been associated with the case since 2005 - representing multiple Epstein accusers, did not give up even after a disheartening plea reached between the federal prosecutor at the time, Alexander Acosta, and Epstein's legal team.
Edwards sued Acosta, claiming that he was in violation of the federal Crime Victims' Rights Act as he sketched a nonprosecution agreement with the alleged child sex trafficker. Acosta had reportedly concealed the agreement from the 36 underage victims identified by prosecutors.
A federal judge, nearly 11 years after Edwards filed a suit, finally ruled that Acosta and his fellow prosecutors broke the law by giving Epstein immunity without informing the victims of it.
Acosta, President Trump's former labor secretary, resigned last week after facing intense backlash amid the recent arrest of Epstein on child-trafficking charges. The Trump administration member reportedly said that he was intimidated by Epstein's legal team, and that is why he gave him a sweetheart plea deal, with enough freedom to venture out of prison every day.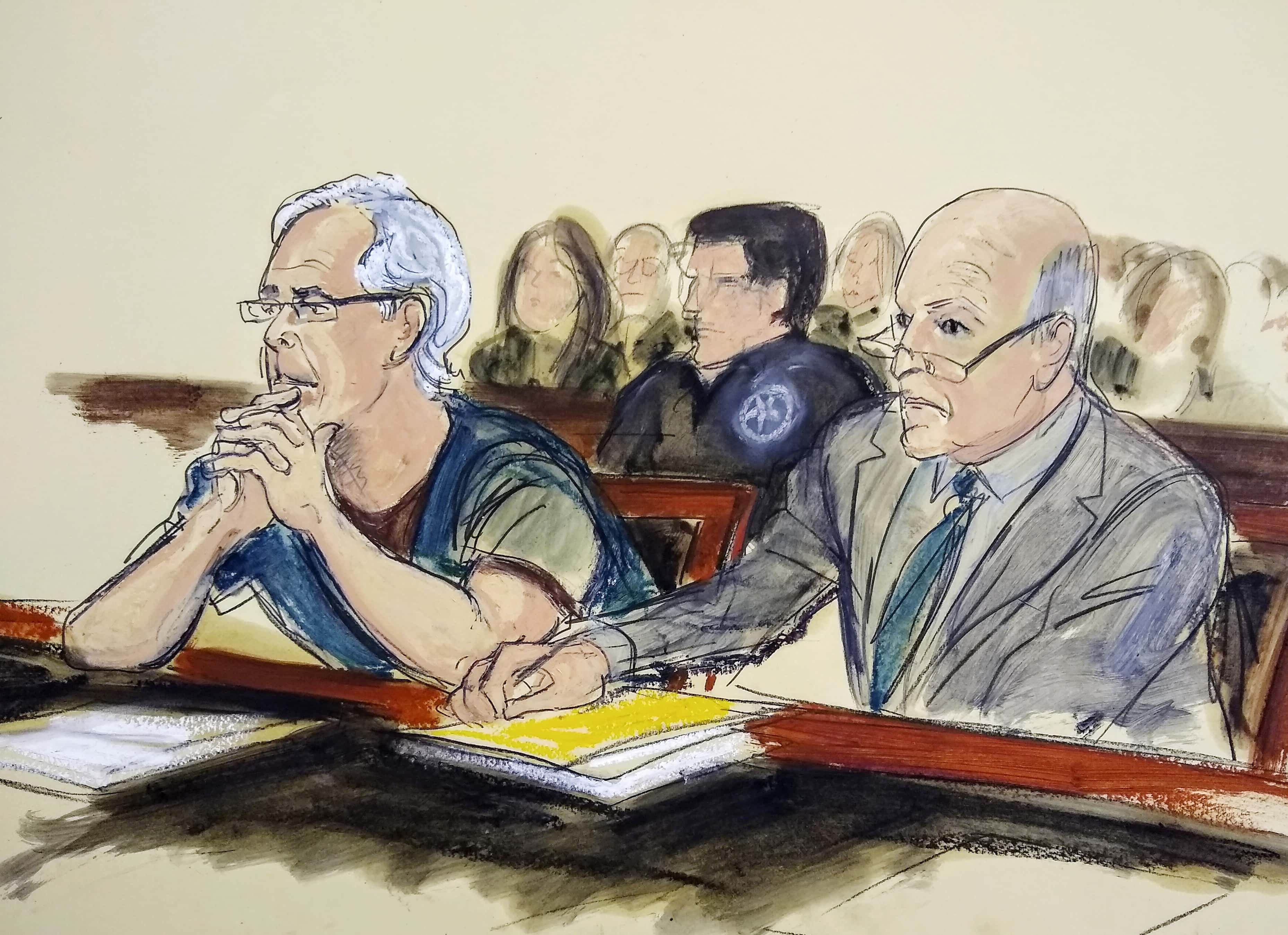 Epstein was arrested by federal agents on July 6 in New Jersey after his return from a Paris trip and was charged with child sex trafficking in violation of Title 18, United States Code, Section 1591. He is suspected of sex trafficking minors in Florida and New York. The new charges against the billionaire suggest that the Department of Justice is attempting to redeem its 2008 decision where Acosta cut a questionable plea deal with the investor accused of engaging in sex with dozens of underage girls.
Although police found evidence suggesting he had regularly molested and trafficked dozens of underage girls, he was handed a sentence of just 13 months of part-time custody in county jail.
Edwards and Epstein, ever since their legal encounter in 2005, have been in a proxy war with both filing lawsuits against each other. The first began with Epstein suing Edwards for civil racketeering, accusing the lawyer of lying about the NY financier's sexual abuse in an attempt to bring more money into his law firm.
Epstein's whose suit appeared to be more of an intimidation tactic against the accusers, later, dropped the charges. Edwards, however, persevered and filed a countersuit for malicious prosecution, saying that Epstein had brought on the case just to pressure him and his clients from backing away.
The Florida lawyer's suit ultimately proved to be a key point in the case as it allowed him to gather information on Epstein. It also gave a remote chance for Epstein's accusers to testify in court about their alleged exploitation, a chance which was not given to them because of the Acosta plea deal.
Edwards, however, ultimately settled for an undisclosed sum just before a trial in the case was to begin. The Florida lawyer explained that he settled because he, or his clients, wanted their stories to be heard in a federal court on the topic of Acosta's secret plea deal, and not in a state court on the topic of malicious prosecution, according to NPR.
Edwards, who once said that he likes to live in a client's home for a few days before a trial to better understand their struggles, continued his legal battle against Epstein and, in the process, also settled multiple Epstein-related suits. One of Epstein's accusers, Virginia Giuffre, in a sworn statement alleged that the financier's lawyer Alan Dershowitz, had raped her when she was a minor. Dershowitz denies the allegation. The suit was eventually settled, however, Giuffre continues to allege that Epstein held her as a sex slave and forced her to have sex with Dershowitz.
Dershowitz, in return, accused Edwards of unethical conduct and demanded his disbarment, which prompted Edwards to sue Dershowitz for defamation. Dershowitz, however, sued him back.
The pair reportedly reached a settlement in 2016.
The Florida lawyer reportedly also filed a defamation suit against Epstein's associate, British socialite Ghislaine Maxwell, on behalf of Giuffre. Multiple Epstein victims have accused Maxwell of recruiting and trafficking girls for the NY financier. Giuffre also sued Dershowitz for defamation, and that suit is still ongoing.
Shortly after Epstein's arrest on July 6, Edwards refuted the financier's legal team's claim of him having a "spotless record" for 14 years after his prison release, and said: "The information that we've received from victims, including at least one who personally visited him, was that it was not for some business arrangement and it was for, if you're in jail, improper sexual contact." He added that "more than one person visited him. I don't know of any that were under the age of 18. They believed that they were going there for something other than a sexual purpose and while there, surprisingly to them, the situation to them turned sexual."
The Florida lawyer also suggested that he had information about Epstein's other business associates engaging in "improper conduct." However, he did not reveal the details to the media.
Although Edwards has continued his legal onslaught against Epstein by taking on more accusers' cases, it's not just the Florida lawyer whose endeavors have landed Epstein behind the bars.There is a larger and tenacious force behind the Wall Street investor's downfall, which includes multiple reporters, news outlets, prosecutors, and most recently congressmen who are ensuring that the multi-millionaire gets exactly what he deserves this time around.