Brad Pitt spends four hours at Jennifer Aniston's birthday party, gets a warm hug from her
Jennifer Aniston's 50th birthday was a star-studded affair and had 'Friends' costars Lisa Kudrow and Courteney Cox also present at the milestone birthday celebration Jennifer Aniston's ex Brad Pitt was spotted at her 50th birthday celebrations which took place at the Sunset Tower in Los Angeles on Saturday night. Aniston had around 200 guests including everyone from her A-lister gang such as Gwyneth Paltrow, Reese Witherspoon and Kate Hudson. 
However, the biggest guest of the night was Brad Pitt doing his best to be discreet as he hid beneath his driver's cap. Jennifer was reportedly very surprised and happy to see Brad after agonizing over inviting her ex. According to eyewitnesses at the party, Jen and Brad were seen spending some time together at the party. As reported by PEOPLE, a source shared, "Basically, every single person who Jen loves attended. That included Brad. The party was a celebration of Jen's life."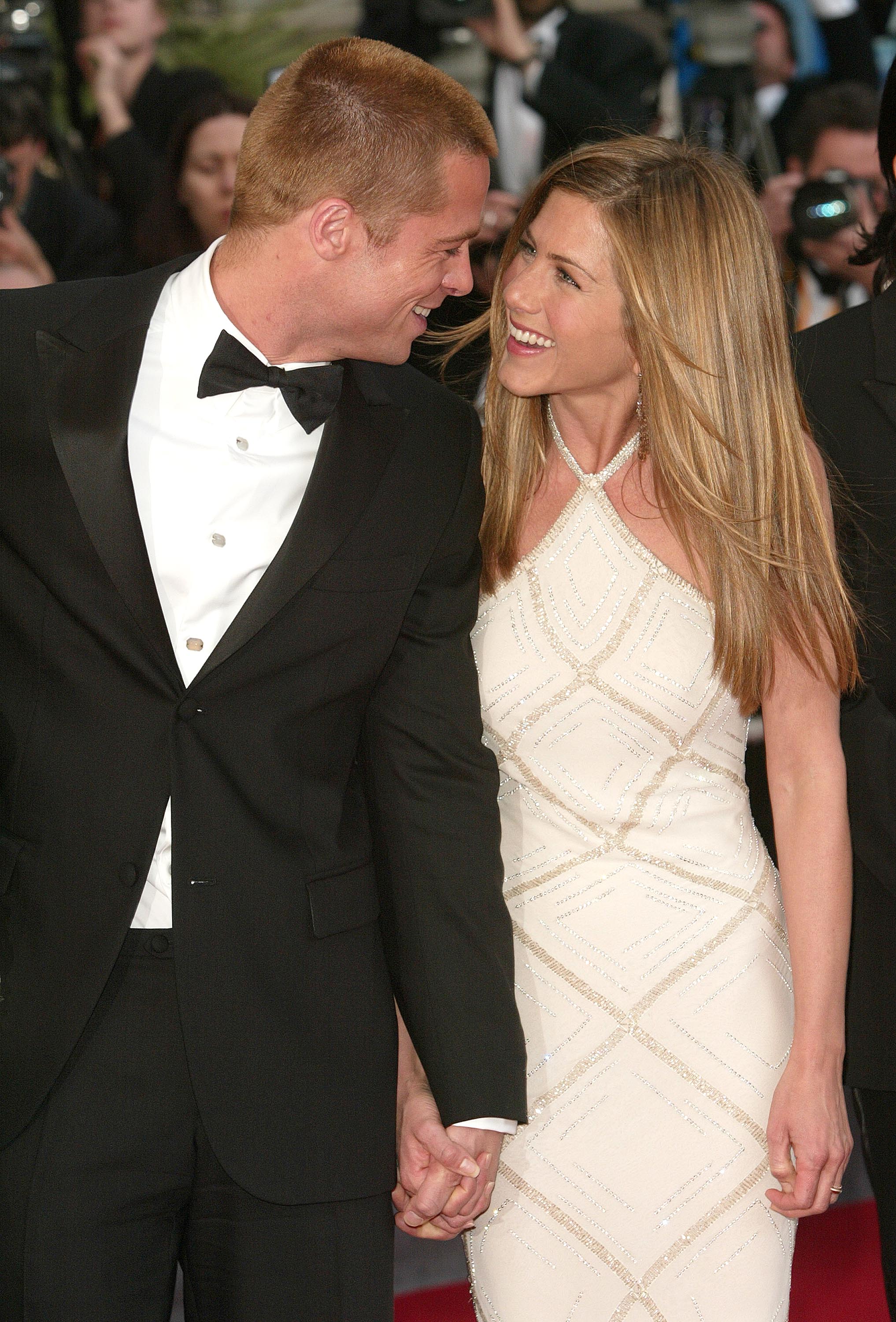 "Brad, for long, was a very important part of Jen's life. She debated back and forth with friends if she should invite him. She was very happy that he showed up. Many of his close friends were at the party too," the source continued. "They hugged and chatted for a bit, but Jen was busy making sure all her other guests had an amazing time."
Jennifer and Brad remained friendly and amicable over the years though the source shared that they were not close. "They aren't in regular contact, beyond an occasional text back and forth to wish each other the best when there's been a new project or big event," the insider added.
---
📸 new | Courteney Cox, Katy Perry & Jennifer Aniston at jen's 50th birthday party last night pic.twitter.com/pGjqtvH30a

— best of courteney (@bestofcourteney) February 10, 2019
---
Jennifer's birthday bash was a star-studded affair and was attended by the likes of George and Amal Clooney, Reese Witherspoon, Robert Downey Jr., Ellen DeGeneres, Barbra Streisand, Keith Richards, Kate Hudson, Laura Dern, Demi Moore, and Jennifer Meyer. Aniston's 'Friends' costars Lisa Kudrow and Courteney Cox were also present at her milestone birthday celebration.
Many of Jennifer's friends took to social media to wish her a happy birthday. Kate Hudson posted a series of photo booth GIFs and wrote, "Love these ladies. Celebrated this beauty last night ✨Happy Bday JA! We all love you sooo!"
Gwenyth Paltrow shared, "Happy birthday (last night and tomorrow) to #jenniferaniston our ray of sunshine, an example of perpetual goodness. We love you so much and you make 50 LOOK 🔥."
In the January 2019 issue of Elle, Jennifer opened up about her personal life and shared, "I don't feel a void. I really don't. My marriages, they've been very successful, in [my] personal opinion. And when they came to an end, it was a choice that was made because we chose to be happy, and sometimes happiness doesn't exist within that arrangement anymore."
Share this article:
Brad Pitt spends four hours at Jennifer Aniston's birthday party, gets a warm hug from her