Boston Celtics legend John 'Hondo' Havlicek dies at age 79: "He was a champion in every sense" John 'Hondo' Havlicek, Basketball Hall of Famer and a Boston Celtics legend, passed away on April 25 in Jupiter, Florida. He was 79 years old.
While Havlicek had suffered from Parkinson's disease, a long-term degenerative disorder of the central nervous system that mainly affects the motor system, during his final years, the Celtics wrote in a statement that he had passed away peacefully.
To term Havlicek as anything other than one of the all-time greats would be doing him a disservice, though it would have worked out very differently for him had fortune not favored him before his debut season in 1962.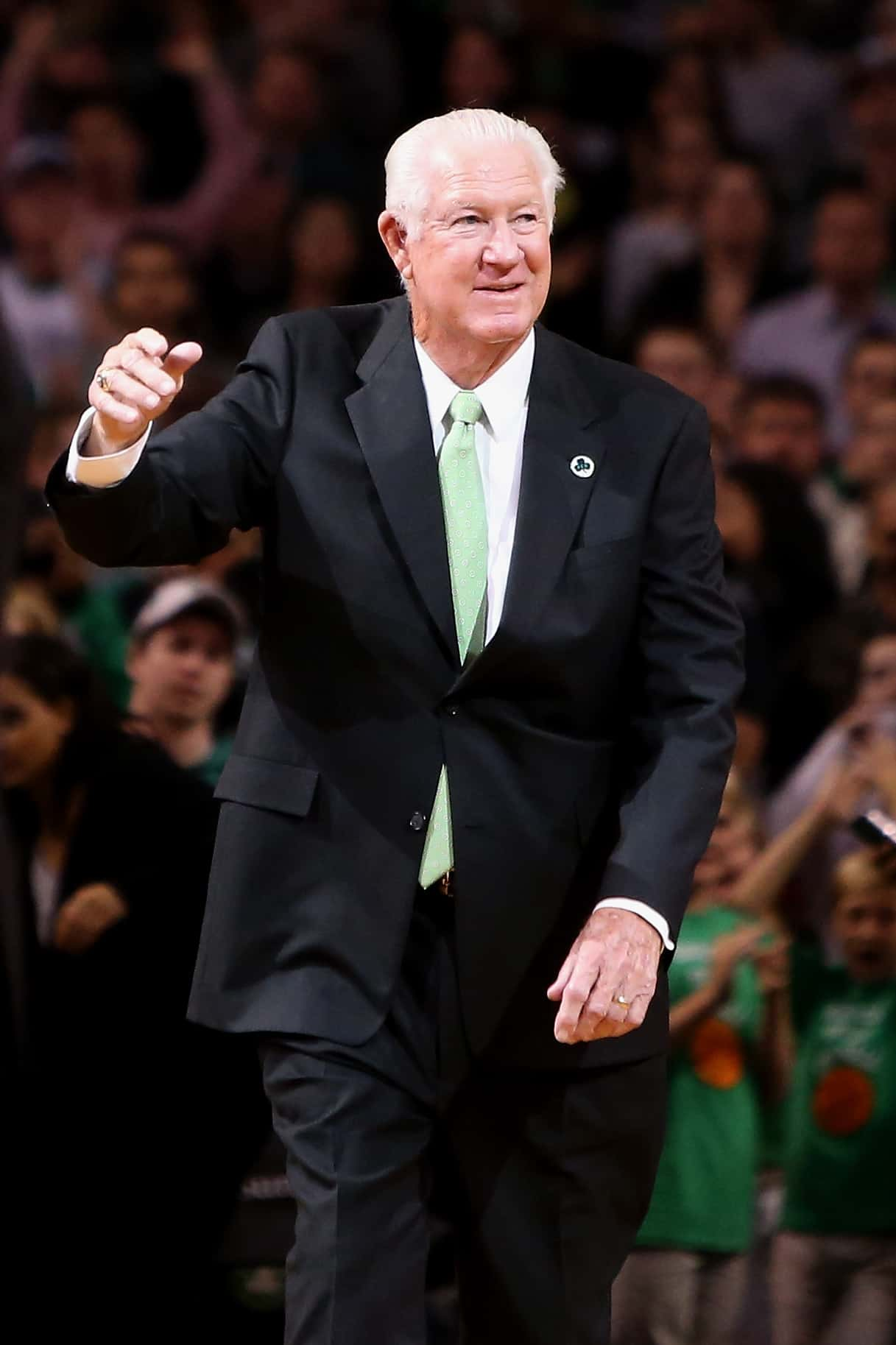 As a rookie, the 6'5'' Havlicek played college basketball at Ohio State University with none other than future seven-time NBA All-Star Jerry Lucas, who also happened to be his roommate. He also shared space with future coaching legend Bobby Knight, future first-round NBA draft pick Larry Siegfried, and Chicago Zephyr alum Mel Nowell.
It was as if he was destined for greatness. Following a 1960 NCAA title win with the Ohio State Buckeyes, Havlicek was drafted by both the Boston Celtics in the NBA and the Cleveland Browns of the NFL, who signed him to be a wide receiver.
Havlicek surprisingly opted for the Browns and competed during the team's training camp that year, only to be cut after just two preseason appearances. He was picked up by the Celtics once again and decided to focus all his energies on basketball. The rest, as they say, is history.
He had joined them at a time when they had won four championships in a row but still managed to stand out because of his incredible stamina. Head coach Red Auerbach, who described him as the "guts of the team," could not have personified his traits any better.
While he played as a shooting guard/small forward, arguably one of the less glamorous roles in the team, Havlicek was indispensable and went on to revolutionize what came to be known as the "sixth man" role.
He sealed his place as a bonafide legend and in the annals of basketball history with the most iconic and clutch steal of the century during the closing seconds of the 1965 Eastern Conference Championship.
In the seventh and final game, played at the Celtics' then-home at Boston Garden, the Celtics were leading the Philadelphia 76ers 110-109 with five seconds to go. All they had to do, was ensure there was no turnover of possession, and the championship was theirs. But, as luck would have it, Bill Russell's pass struck a wire that hung down from the ceiling and helped support the baskets, the turnover giving the 76ers a chance to win the game.
Enter Havlicek. As the pass from the 76ers' Hal Greer came inbounds, he spun, leaped, and tipped the ball to Sam Jones, a play which is now considered to be one of the greatest of all-time.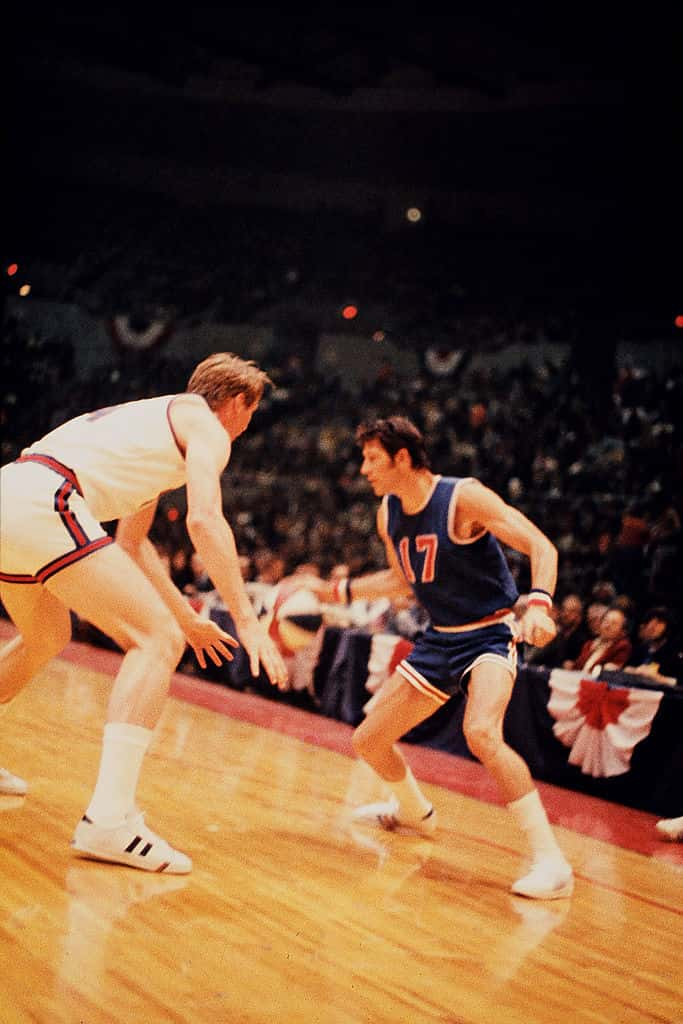 The moment was further immortalized with Celtics announcer Johnny Most's call, now considered "the most famous radio call in basketball history." "Havlicek steals it!" Most screamed. "Over to Sam Jones. Havlicek stole the ball! It's all over! It's all over! Johnny Havlicek is being mobbed by the fans. It's all over. Johnny Havlicek stole the ball!"
During a 16-year playing career with the Celtics between 1962 and 1978, he clinched the NBA championship eight times — four times consecutively between 1963 and 1966, and then another four times in 1968, 1969, 1974, and 1976. Only teammates Bill Russell (11) and Sam Jones (10) have won more championships during their playing careers.
But it's Havlicek who is the Celtics' all-time leader in points, scoring 26,395 points, which is 16th all-time in points scored in the NBA, and their all-time leader in games played, appearing in 1,270 games (30th all-time). He was also the first-ever player to score 1,000 points in 16 consecutive seasons.
A thirteen-time NBA All-Star, Havlicek retired in 1978 and saw his number 17 jersey immediately retired alongside him. In 1996, he was voted to the league's honor roll of top 50 players in the first 50 years of the NBA, and in 1997, he was selected as one of the 50 Greatest Players in NBA History.
His death saw an outpouring of emotions across social media, with the Celtics leading the tribute with a heartfelt statement. "John Havlicek is one of the most accomplished players in Boston Celtics history, and the face of many of the franchise's signature moments," it read.
"His defining traits as a player were his relentless hustle and wholehearted commitment to team over self. ... John was kind and considerate, humble and gracious. He was a champion in every sense, and as we join his family, friends, and fans in mourning his loss, we are thankful for all the joy and inspiration he brought to us."
"This is an immense personal loss," wrote sports columnist Bob Ryan on Twitter. "If all professional athletes carried themselves as well as he did, sport would be a far better place."
Share this article:
Boston Celtics basketball legend John Hondo Havlicek passes away at 79 playing career unparallelled