Justin Trudeau, Emmanuel Macron, and Boris Johnson caught gossiping about Trump in embarrassing video from NATO reception
The world leaders looked like they were joking about why President Donald Trump was late to the NATO summit in London on Tuesday Justin Trudeau, Emmanuel Macron, and Boris Johnson were caught on video seemingly gossiping about POTUS Donald Trump being late at the NATO reception on Tuesday.
In a video clip that was widely shared across social media, the three world leaders look like they were joking about why Trump was late to the London summit. Princess Anne can also be seen in the circle though it is not known if or how she responded to the comments made by the men.
In the clip, British Prime Minister Boris Johnson can be heard asking Trudeau, "Is that why you were late?" Taking a sip from his drink, Trudeau shoots back, "He was late because he takes a 40-minute press conference off the top." The group's conversation is then momentarily drowned out by other noises in the room.
The video then shows Trudeau saying, "You just watched his team's jaws drop to the floor." He then gestures to show his jaw-dropping.
None of the world leaders mentioned Trump by name but it seemed like Trudeau was referring to Trump's talks with the media throughout Tuesday.
The world leaders had gathered together to attend the NATO summit where Trump had met both Trudeau and Macron.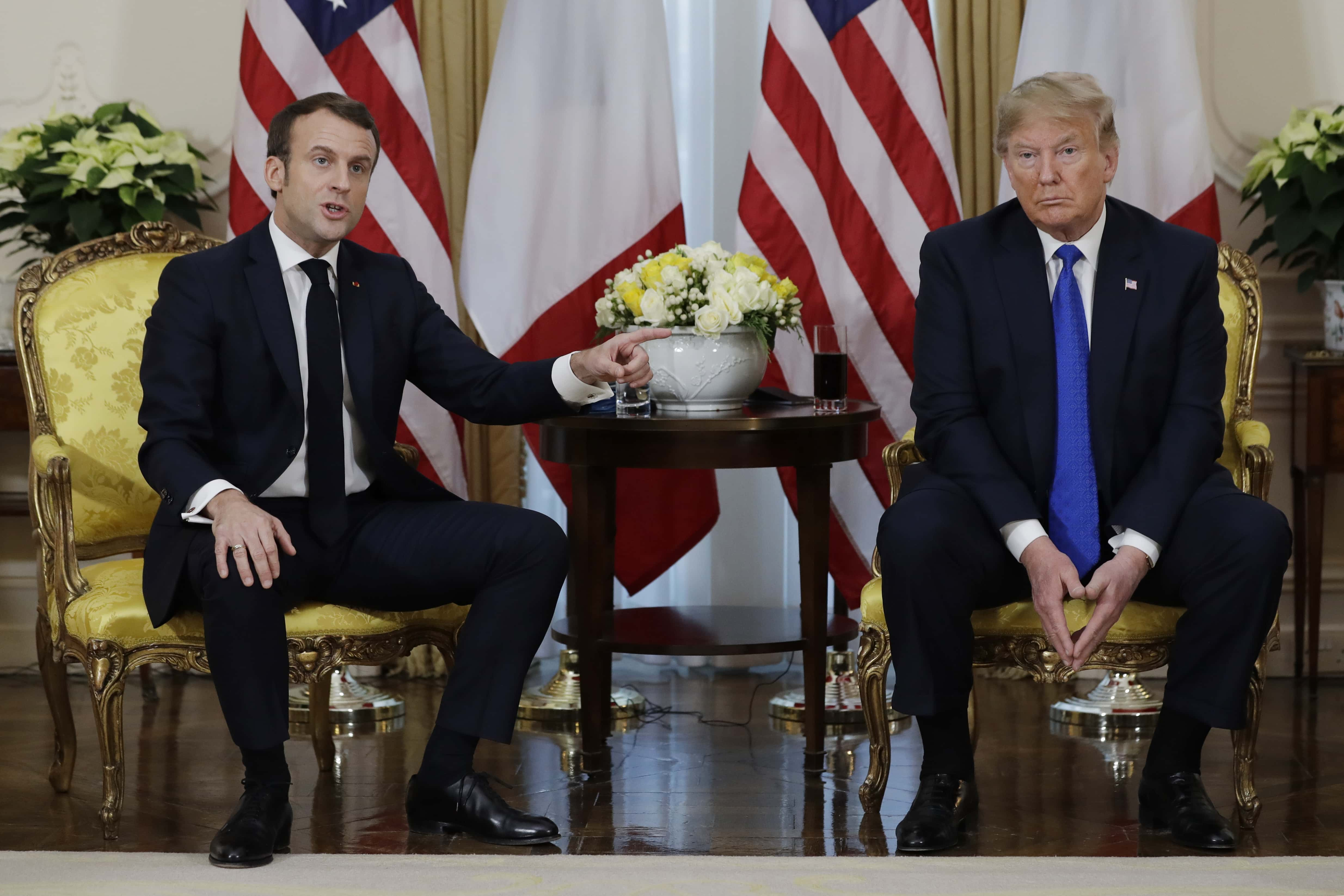 MEAWW had previously reported that the day started with POTUS Donald Trump furiously accusing Emmanuel Macron of not paying enough for NATO, and ended with the French President staring deep into the eyes of the First Lady Melania Trump.
The US president had landed in London on Monday in order to attend the 70th-anniversary summit with world chiefs.
Trump had met the Prince of Wales, Prince Charles, for an afternoon tea at Clarence House before the NATO reception with the Queen. Trump and Melania were greeted by Prince Charles and Camilla at the entrance.
Share this article:
Justin Trudeau, Emmanuel Macron, and Boris Johnson caught gossiping about Trump in embarrassing video from NATO reception