Who is Bonnie Jacobson? NYC waitress fired for refusing Covid-19 vaccine over fear it'll affect her fertility New York City waitress Bonnie Jacobson was fired from the restaurant she worked in because she refused to get vaccinated for Covid-19 after it was mandated by her employer.
She wished to wait a while for the vaccine to be absolutely sure that it does not affect one's chances of getting pregnant. Jacobson insisted that she is not an anti-vaxxer, but wanted to wait for some time for more research data on its effects on fertility, reported New York Post.
READ MORE
Who is Steven Brandenburg? Pharmacist who 'intentionally' destroyed 500 doses of Moderna Covid vaccine charged
Hospitalized pregnant women infected with Covid-19 may face higher risk of preterm delivery, CDC says
Who is Bonnie Jacobson?
Bonnie, 34, worked as a server at the popular NYC restaurant Red Hook Tavern located in Brooklyn. She has been married since October 2019 to her partner of nine years and now wishes to try conceiving.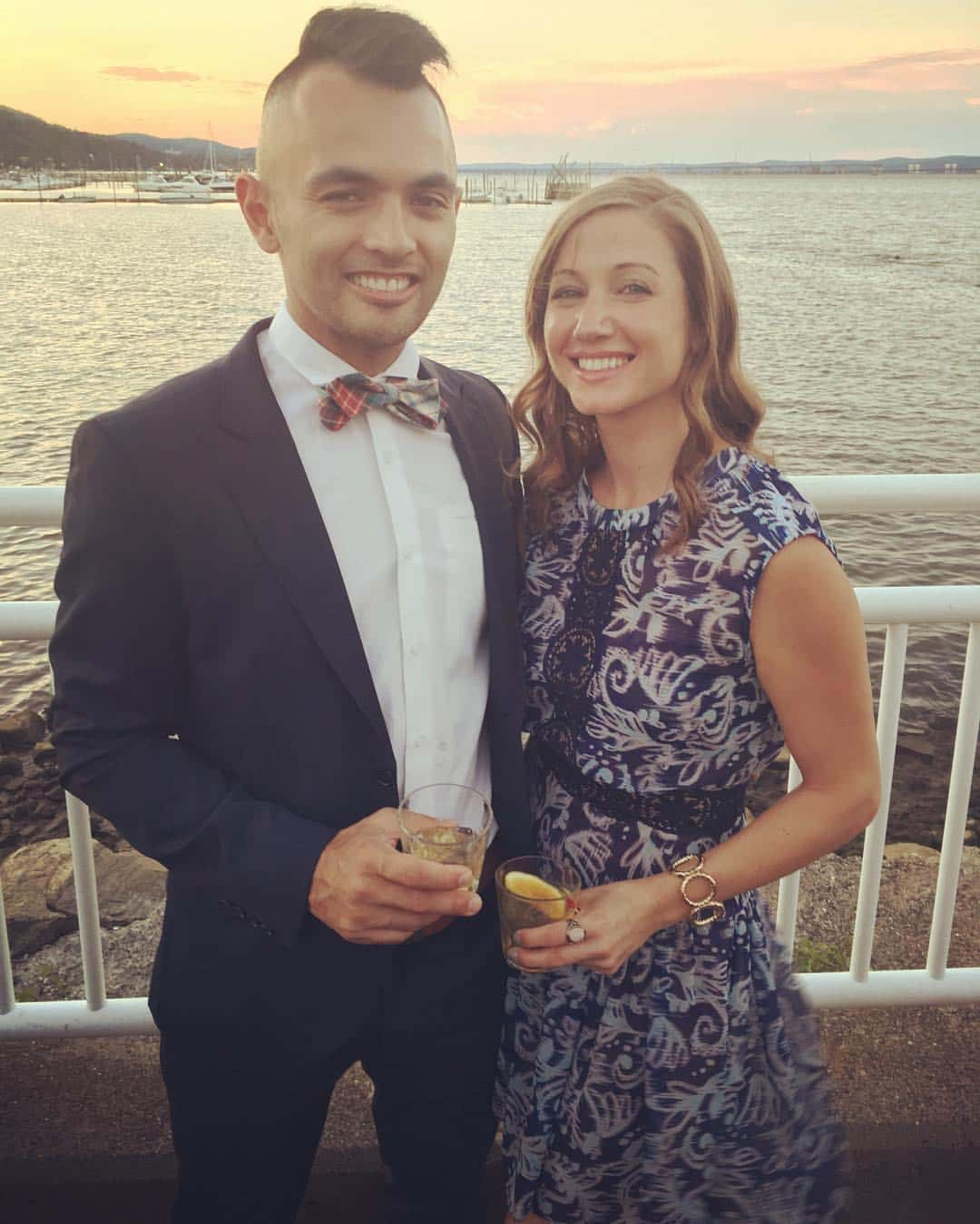 Thus, when the restaurant mandated via email that all of their employees must get inoculated, Jacobson was not ready to oblige. The Covid-19 vaccines available in the US have not been tested on expectant mothers. They are generally considered safe for women who are trying for a baby and pregnant women should seek their doctor's advice before getting the vaccine, as per the US Centers for Disease Control and Prevention. The institution also added that getting the Covid-19 vaccine was a 'personal choice' for pregnant people.
She was previously a victim of the pandemic-induced recession. Her previous workplace The Wing, which is a social club and women's co-working space, let her go shortly after the Covid-19 pandemic started. She was employed as an Assistant General Manager there since November 2019.
A LinkedIn profile believed to be of that of Bonnie Jacobson (aka Bonnie Van Grouw) shows her seeking new opportunities in the hospitality management domain. In 2009, she graduated from the University of Massachusetts Amherst with a Bachelor's degree in Business Administration and Marketing. She has nearly 10 years of work experience in the field of hospitality management.
Jacobson started working at the Red Hook Tavern as a waitress in August 2020 and has been working long shifts there ever since, till she was terminated. She claimed to have toiled hard and worked outside in the freezing cold for days while adhering diligently to all Covid-19 protocols, which is why she expected some compassion and flexibility from her employers as well.
Why was she fired?
On February 2, restaurant workers and taxi drivers in New York were declared to be eligible for the Covid-19 vaccine. Following the announcement, the management of Red Hook Tavern restaurant informed their employees about the same. They later added that getting the vaccine was compulsory for all, barring only the ones whose 'personal health or disability' do not permit them for the vaccination.
Bonnie informed her employers about her decision which did not go down well with them. On Valentine's Day, after working a tiresome 13-hour-shift, she was informed that the restaurant was firing her. In an email about her termination, the restaurant management mentioned, "We are sad to see you go. If you do change your mind, please do not hesitate to let us know."
The email also added that the authorities respected her choice but could not keep her since they feel getting the vaccine is an absolute necessity.
"I'm hurt, I'm in shock - then I got mad," she shared with the New York Post, adding that she feels blindsided at the moment.
After the news surfaced, Red Hook Tavern owner Bill Durney issued a statement saying that the decision was taken to protect everyone. "We now realize that we need to update our policy so it's clear to our team how the process works and what we can do to support them. We're making these changes immediately," read an excerpt.
However, Bonnie is unwilling to take any legal action against the restaurant and does not want her job back even if they revert with an offer.
Share this article:
bonnie jacobson nyc waitress fired for not gettin covid vaccine mandatory feared affects pregnancy