'Bohemian Rhapsody' Sequel: Queen's Brian May says it's 'difficult', fans want his torn-butt scene in the film Rami Malek portrayed Freddie Mercury, the lead singer of the British rock band Queen, in the biographical film 'Bohemian Rhapsody'. The film opened doors to the world of the band members and recently, guitarist Brian May spoke about whether a sequel was possible.
The movie collected over $900 million worldwide and clinched four Academy Awards, including Best Actor for Rami Malek, and while it ended with Mercury contracting HIV, there were speculations on a second part of the film that could highlight more aspects of the rock band members' lives.
Shunning the rumors, May said in a Rolling Stone interview that its "unlikely to happen." He said, "Don't think we didn't think about it. We've talked. Basically we think not, at the moment. Things could change, I suppose, but I think it would be difficult."
"There's a million things in our career which you couldn't show in a movie since the movie had to be so simplified to make it watchable," he said, adding, "But we don't really think there's another movie there. That's the long and the short of it. I think we should look somewhere else. There are other ideas that we had, but I don't think a sequel will happen. But we have looked at it pretty seriously."
May added that showing Mercury's final years when he battled the disease "would not be an uplifting thing to do." He said, "I'm not saying it's impossible because there is a great story there, but we don't feel that's the story we want to tell at the moment."
In a Reddit thread, one fan dismissed the idea of a sequel saying, "The first movie was a bit of fun, but the idea of a sequel is a joke. It'd be a shameless money grab turning the story of Freddie and Queen into a Hollywood cash cow. What would they put in it anyway? Freddie slowly dying of aids? Way to expose and glorify the horrific illness of the man for profit."
Others think there won't be a sequel too but expressed their desire for what they would want to see. "I'd like to see the relationship between the four of them given greater focus, particularly the way they frantically made music knowing they were running out of time and the way the other three became protective of Freddie and kept his secret. Oh, and lots more Jim," one fan wrote, adding, "But I don't think we'll get a sequel. The main reason the first movie took so long to get made was because Roger, Brian and John were fighting off the wowsers who wanted to graphically depict Freddie's illness on screen. I can't see them agreeing to it."
One said, "It could have a mother love ending the exact same as the song, as in, it shows the recording, then Freddie Mercury died of AIDS-related illness in 1991 or whatever you want there, then a pause and 4 years pass, then it goes to Brian singing the last verse, then the song as it flashbacks the whole 2 movies."
Another posted, "They should end it after the Tribute Concert and John Deacon leaving Queen. But I still think Innuendo should be the end."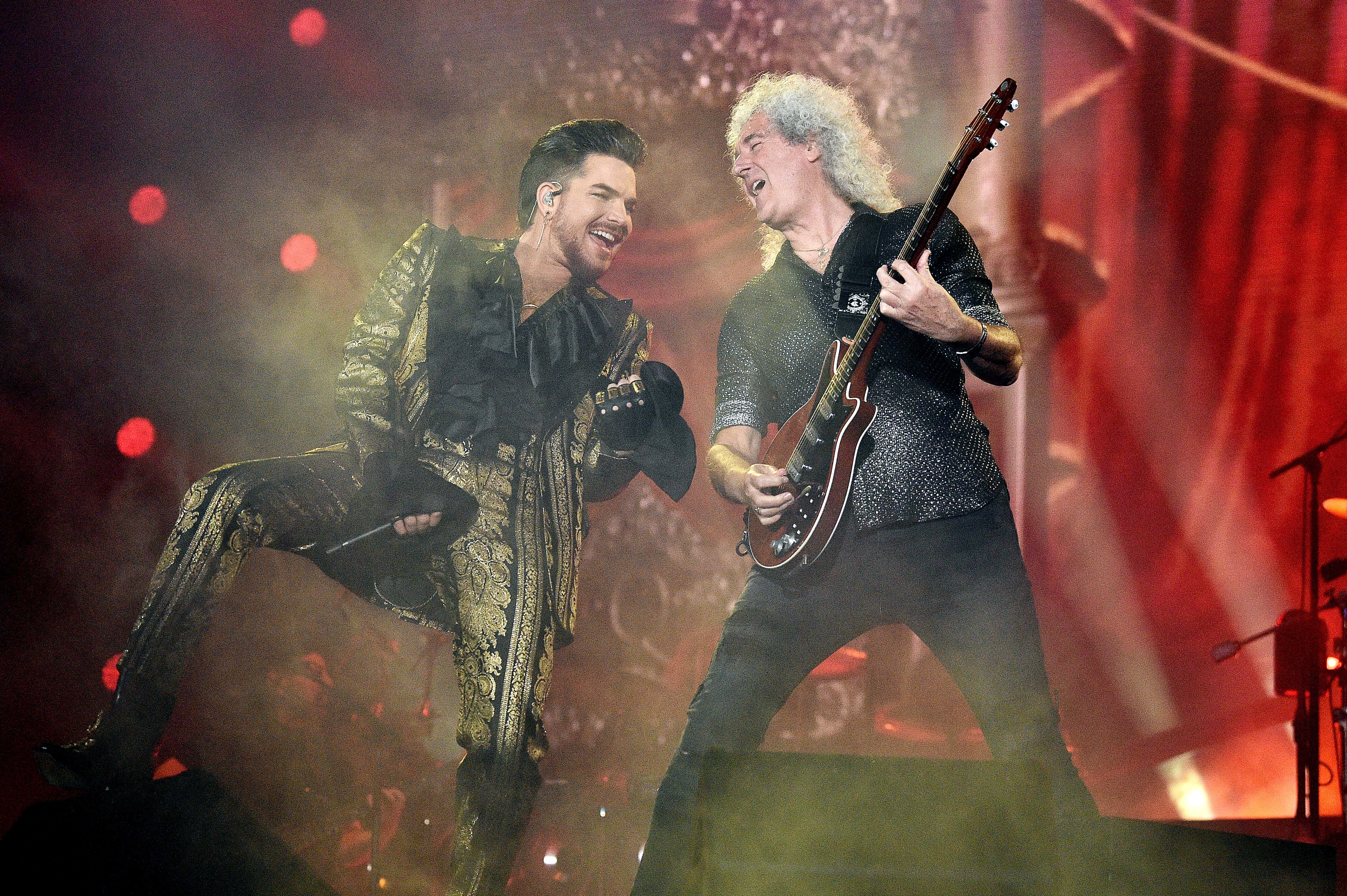 And another fan went on to say, "I would put mother love 3/4th at the end and then maybe show them getting with Elton in 97 to perform show must go on and then in the after-credits it shows Paul Rodgers and Adam Lambert performing Bohemian Rhapsody."
A few fans want a sequel and have bizarre ideas for it. One said, "If they don't name the 'Bohemian Rhapsody' sequel 'Another One Bites The Dust' then what's the point really." Hinting on the incident where May was hospitalized after tearing buttock muscles while gardening, one fan joked, "If there was ever a moment that needs to be covered in the sequel to #BohemianRhapsody it's this! We can even rewrite the classic song. "Mama, I just tore my butt. I put a shovel in the ground, pulled the handle now I'm down"."
Only time will tell if there is another sequel to the movie. For now, if you haven't watched the first one, catch the movie that also stars Lucy Boynton, Gwilym Lee, Ben Hardy, Joe Mazzello, Aidan Gillen, Allen Leech, Tom Hollander and Mike Myers.
Share this article:
Bohemian Rhapsody Sequel Queen Brian May guitarist interview part two fans torn butt jokes Reddit