Who are Bobby Brown's children? Bobbi Kristina to Bobby Jr and youngest Hendrix, all about the singer's 7 kids Bobby Brown climbed up the ladder of success with his R&B and pop group 'New Edition' when it first started in 1981 until his exit from the group in December 1985. Born as Robert Barisford Brown, the singer, rapper, dancer and actor has been mired in many controversies over the past few years.
Starting a solo career, he tasted international fame after the release of his second album 'Don't Be Cruel' (1988), which featured five Billboard Hot 100 top 10 singles list including the number one hit 'My Prerogative' and the Grammy Award-winning 'Every Little Step'. Did you know his music was also a part of the 'Ghostbusters II' soundtrack? Married to Whitney Houston in 1992, the pair had a daughter, Bobbi Kristina Brown. Drug abuse and domestic clashes soon made tabloid fodder and their tumultuous relationship came to an end in 2007 after they starred in the 2005 reality show 'Being Bobby Brown'.
Two years later, Brown had a son with his manager Alicia Etheredge and the two got engaged in May 2010 when he popped the question during a Funk Fest performance in Jacksonville, Florida. In 2012, Houston was found dead and on February 11, 2012 — six days after his 43rd birthday — he paid an emotional tribute to his ex-wife while performing at a New Edition show, shouting "I love you, Whitney" in tears. That same year, Brown got married to Etheredge in Honolulu, Hawaii and the couple gave birth to two daughters.
Through the years, Bobby has been a loving father. As per a Boston Magazine report, Beirout Cummings, godmother to Brown's son once recalled him saying, "'You know I love my kids!' I was like, 'Bobby, you don't have to tell me that.'" The article also said, "Brown loves his children is beyond dispute among those who know him best. They laugh at his image as a tough guy, a criminal. Outside of some drug and alcohol problems he's had, they say, he's basically a loving father and a ham who likes to make people laugh." Here's a brief history of all of Bobby Brown's children.
Landon Brown
Born in 1986, Landon was born to Melika Williams and is the stepson of actor Carl Anthony Payne II — known for his role in shows like 'Martin' and 'The Cosby Show' — and pop icon Whitney Houston. After the couple's split, Landon had a mixed upbringing in both the families and as per reports, his parents remained on friendly terms. Although his mother held the primary custody, Brown was also active in his responsibilities as a father.
During his childhood, Landon went on several trips with his mother and he has several fond memories from celebrating his seventh birthday in Japan with Brown. Landon was close to Bobbi Kristina Brown before her death and despised her boyfriend Nick Gordon, calling him "A leach, a tag-along, a weak individual who can't do for himself."
La'Princia Brown
Brown's daughter La'Princia was born in 1990 when Brown was dating Kim Ward. Oldest daughter in the family, she was quite close to Bobbi Kristina Brown and in 2016, she broke down on the stand during the trial while testifying against Kristina's boyfriend, Nick Gordon.
Back in August 2011, La'Princia was in the news for dating media personality Eddie Ray and the two exchanged rings in October 2016. In 2019, Brown shared a family photo featuring his daughter and his "soon-to-be son-in-law." All smiles in the snapshot with his wife, he captioned it: "Family time with my baby my wife and my soon to be son in law." The couple is eyeing a 2021 date for their wedding. LaPrincia's fiancé is known for his podcast 'Shots With E and J' on which Bobby was also featured a few times.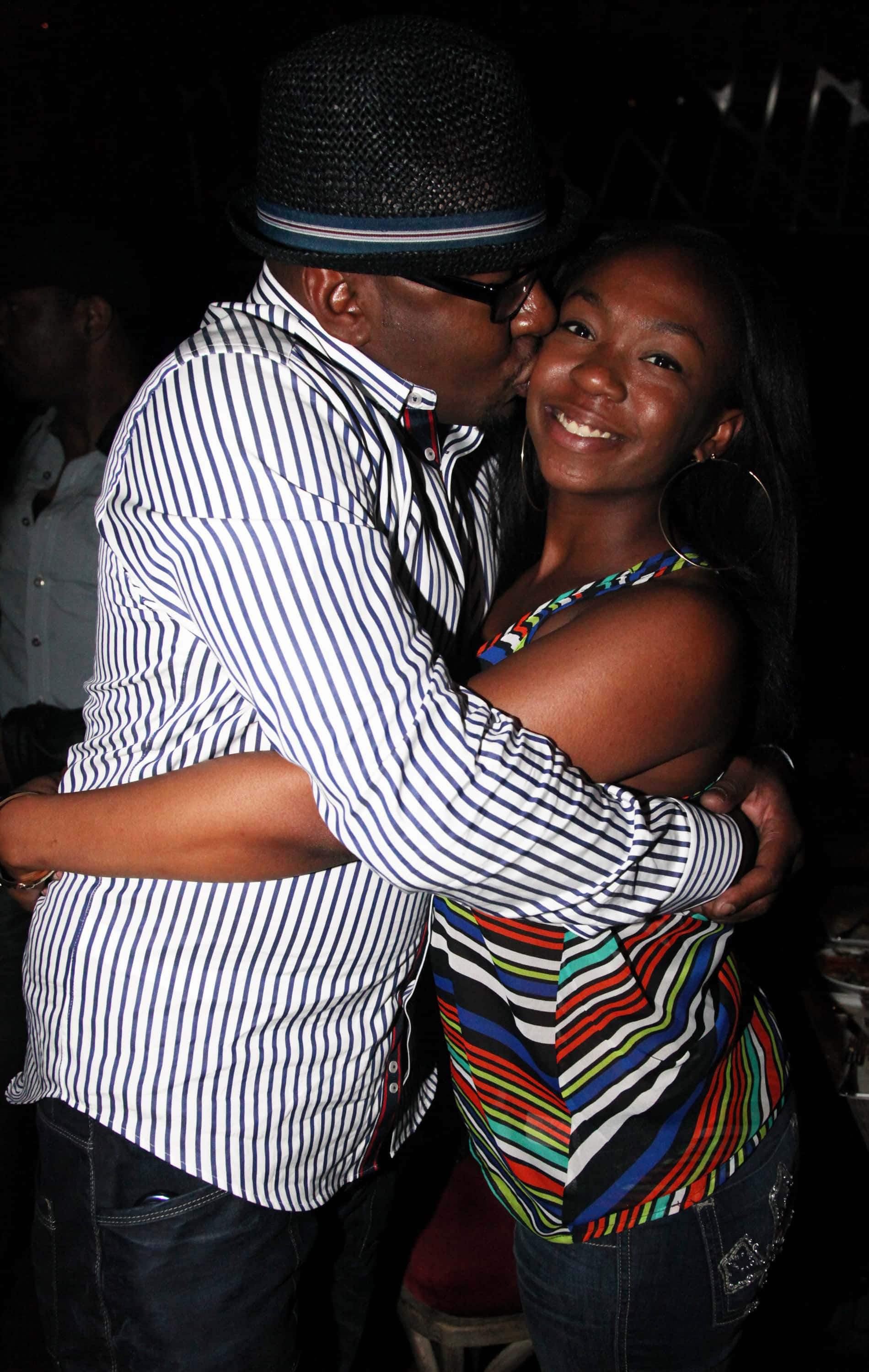 Bobby Brown Jr
Born in 1992 to Kim Ward and Brown, he was found dead in his Los Angeles home on November 19, 2020. He was 28. Ward gave birth to Brown Jr (the second of her two children with Brown) less than a year before Brown and Whitney Houston had their daughter Bobbi Kristina. In a 2006 interview with Boston Magazine, Ward claimed that Houston never warmed to the boy and preferred that Bobby spend time with Brown and Ward's older child, La'Princia, saying "[Houston] has a problem with little Bobby."
Officers with the Los Angeles Police Department responded to a call for a medical emergency on Wednesday around 1.50 pm, spokesman Jeff Lee confirmed to CNN. Brown Jr was pronounced deceased at the scene. No foul play is suspected, Lee added. In a statement to CNN, Nick Szatmari, the agent for Brown senior, said he had "no comment" regarding the death.
Bobbi Kristina Brown
Born on March 4, 1993, Bobbi Kristina Brown was the only child Brown had with Whitney Houston. Barely 14 when her parents divorced, she garnered much public attention with her appearance in the reality show, 'Being Bobby Brown'. In 2012, when Houston died, she was the sole beneficiary of her mother's whopping estate.
Her relationship with Nick Gordon sparked much controversy after Kristina announced her engagement in October 2012. Did you know Gordon was a close family friend brought home by Houston when he was just 12 and an orphan? Gordon wore a large tattoo of Houston's face on his arm and called the singer "mom", but she never adopted him or included him in her will. Kristina earlier referred to Gordon as her "brother" and her grandmother labeled their relationship as "incestuous". On January 9, 2014, the couple announced that they had tied the knot.
In January 2015, Kristina was found unconscious in her bathtub at her residence in Roswell, Georgia. The 21-year-old was rushed into North Fulton Hospital where she was placed on a ventilator in a medically-induced coma to stop the swelling of her brain. Later, she was removed from the ventilator after being transferred to Emory University Hospital and put in the care of Hospice in Duluth, Georgia. She died there on July 26, 2015, at age 22.
The coroner cited drowning as Kristina's cause of death besides stating that she had toxic levels of cocaine and alcohol in her system. An NBC report, dated July 27, 2015, stated: "Brown's conservator sued Nick Gordon who has been described as Brown's boyfriend and husband, an attachment her family denies — for $10 million, accusing him of having physically abused Brown and having improperly withdrawn $11,000 from her bank account after she was in a coma." Brown's family accused Gordon, blaming him in the lawsuit of giving her a "toxic cocktail" before putting her face-down in the water.
Cassius Brown
Born in 2009 to Brown and his manager-wife Etheredge, Cassius rocketed to fame when his parents gave birth to him after dating for two years. Named after Muhammad Ali, he has been seen at several red appearances with his parents, especially red carpet events like the 2017 BET Awards. Back in July 2018, Cassius was seen holding his father's proclamation during the Proclamation to 'Bobby Brown To Honor the Bobbi Kristina Serenity House' at South Fulton City Hall.
Recently, Brown shared an Instagram snap with his son while wearing masks. "We love you guys have fun," he wrote alongside the photo. Even though his face wasn't entirely visible, many fans commented on how the two looked exactly similar. "What I can see of those 2 faces, they look exactly alike!!!" one comment read and another said, "It's like he's literally sitting next to a younger him...Wow." A third posted, "He looks just like you."
Bodhi Jameson Rein Brown
On July 9, 2015, daughter Bodhi Jameson Rein Brown was born at 8.24 pm at Cedars-Sinai Hospital in Los Angeles. The news marked a bittersweet feeling for the Brown family as their daughter Bobbi Kristina was in hospice care since mid-June after being found unconscious in her bathtub.
While she is nicknamed Yum Yum, a US Weekly report at the time shed light on the meaning of her name: "Bodhi is a Buddhist concept of enlightenment, associated with the state of nirvana. It is translated into English as "enlightenment" or "awakened," and Brown has given his newborn daughter the calm, spiritual name amidst what is a very difficult time for the Brown family."
Hendrix Estelle Sheba Brown
Brown and Etheredge gave birth to another baby in 2016. Celebrating the arrival of the newborn, Brown shared the news on Instagram and wrote: "Just had a baby girl. 10 pounds. I'm grateful." According to the birth certificate, she arrived at 10.54 am at Cedars-Sinai Medical Center in Los Angeles and was named Hendrix Estelle Sheba Brown. The couple's baby girl is Brown's seventh child. Interestingly, Bobby's youngest child was born almost one year to the day since Bobbi's death.
After Bobby Kristina's death, Brown said, "You never really get over it." As per AP, he also said during BET's filming of 'The Bobby Brown Story', "I go through it every day... Just the thought of her and looking at my youngest daughter and my other kids, knowing they'll never get to know their oldest sister is a struggle. It gets rough sometimes. Of course, I have to go through it because I can't change it."
Jesse Collins, executive producer of Brown's biopic and 'The New Edition Story' said Bobbi Kristina's death in particular still haunts Brown. "That was the hardest part was getting him to talk about (stuff), especially Bobbi Kris," Collins said. "Whenever you talk about her, he gets emotional. A loss of a child is something I can't even begin to fathom. But he got there and explained what happened, the nature of their relationship."
Share this article:
Bobby Brown seven children landon bobbi kristina bobby jr laprincia cassius hendrix bodhi all kids