Every 'Black Mirror' episode ranked from worst to the best The Charlie Brooker-created 'Black Mirror' came as a shot in the head when it originally premiered on Channel 4 in the United Kingdom in December 2011. The premise of the first episode, 'National Anthem', was a bonafide WTF moment, and the anthology series has kept those moments coming despite letting us believe that anything is possible in the dystopian tech-gone-bad milieu of its world.
Anthologies have become the most widely consumed content pieces of late and it's not surprising that they have become the rage. From 'Love, Death and Robots' to 'American Horror Story,' anthologies have a distinct way of storytelling, except none of them have reached the heights of 'Black Mirror'.
While the series consistently delivered surprises and hits, there were a few misses along the way, and ahead of the fifth season, we tried ranking all the episodes in the series from the worst to the best.
But before we do that, a special mention of 'Black Mirror: Bandersnatch', an interactive film that gave viewers a chance to control the narrative and see the effects of the choices made. There are over various potential paths to view the work with five distinct endings.
Black Mirror: Bandersnatch
Showrunner Brooker's most ambitious project to date. The show sees "us play" Stefan (Fionn Whitehead), a game developer, trying to design a game with multiple choose-your-own endings and realizes that over the course of the series, he too is a puppet in a similar situation. While the show received mixed reviews, it scored points for the most mind-boggling show ever made.
And now for the episodes
19. 'White Bear' (Season 2: Episode 3)
White Bear starts with a woman (Lenora Crichlow) who wakes up an amnesiac and finds out that everybody is controlled by a TV signal. There are people out to kill her, and as she runs from them she is horrified to discover that instead of helping her everyone has turned into a voyeur and are just filming her ordeal. The big reveal at the end shows that everything had been staged, and the day is her punishment as she and her boyfriend had tortured and killed a child. She wakes up everyday not knowing who she is and the same events are repeated. The episode takes voyeurism as a theme.
18. 'Black Museum' (Season 4: Episode 6)
Letitia Wright goes into a museum to exact revenge on the owner who had tormented her dad; while there she listens to three gothic and creepy tales - a doctor tapping into his patient's pain before using them for pleasure, a mental roomie and one where the hologram of a black man is electrocuted just for kicks. The episode also confirmed a shared Black Mirror universe. Simply put, it's three terrifying episodes in one. We had to put it down to the penultimate rung as it does get more than just a tad trippy after some time.
17. 'The Waldo Moment' (Season 2: Episode 3)
Black Mirror has always been a perfect blend of believable and balderdash. It is here that this episode sort of fizzles out. There is too much of broad political drama, pointing a finger at the public that they are too naive in asserting that politicians are fake. There isn't much of a premise set before a digital bear is shown to be elected to public office.
16. 'Arkangel ' (Season 4: Episode 2)
What happens when a mother goes overboard in ensuring the safety of her child? Especially to the point where the girl realizes that her privacy is being violated as she grows up. While the show breaks away from techno-paranoia, too much emotional drama doesn't play out well.
15. 'Hang the DJ' (Season 4: Episode 4)
A service that decides your relationship sounds awful even to contemplate. But the tidbits of comical elements and the 'all we need is each other' realization is a saving grace. Frank (Joe Cole) and Amy (Georgina Campbell) sign up to 'The System' - an app that practically decides how their relationships should be and things start to go horribly wrong after the duo find out that they're in fact the perfect match, except that the app doesn't think so.
14. 'Shut Up and Dance' (Season 3: Episode 3)
Pretty similar to 'White Bear'. The episode focuses on a teen who is videotaped in a compromising position and is then blackmailed. Not until the final few minutes is the mystery solved and this sort of turns 'Shut Up and Dance' into a joke, but a sick one at that. At least now we know why most people tape up their laptop webcams.
13. 'Men Against Fire' (Season 3: Episode 5)
Set in a future with dystopian and post-apocalyptic elements, the episode follows Stripe (Malachi Kirby), a soldier in a military organization hunting and exterminating mutants known as "roaches". When his squad, which also includes his friend and partner "Hunter" (Madeline Brewer) and their squad leader Medina (Sarah Snook), encounters roaches, Stripe kills two of them; despite earning praise for his performance, he starts feeling different. Stripe's PTSD is characterized beautifully, except that it doesn't come across as ground-breaking.
12. 'Crocodile' (Season 4: Episode 3)
Things go bad for Mia when she is blackmailed by her ex-boyfriend who threatens to go public with her secret that she killed a man accidentally. An investigator uses a recaller device that allows her to see the recent memories of those she interviews, but the suspect whom she eventually inches closer to starts killing more people to cover up the original crime. Andrea Riseborough, who plays Mia, delivers a brilliant performance as a woman willing to go to any lengths to protect a secret. What stands out is the portrayal of guilt.
11. 'Playtest' (Season 3: Episode 2)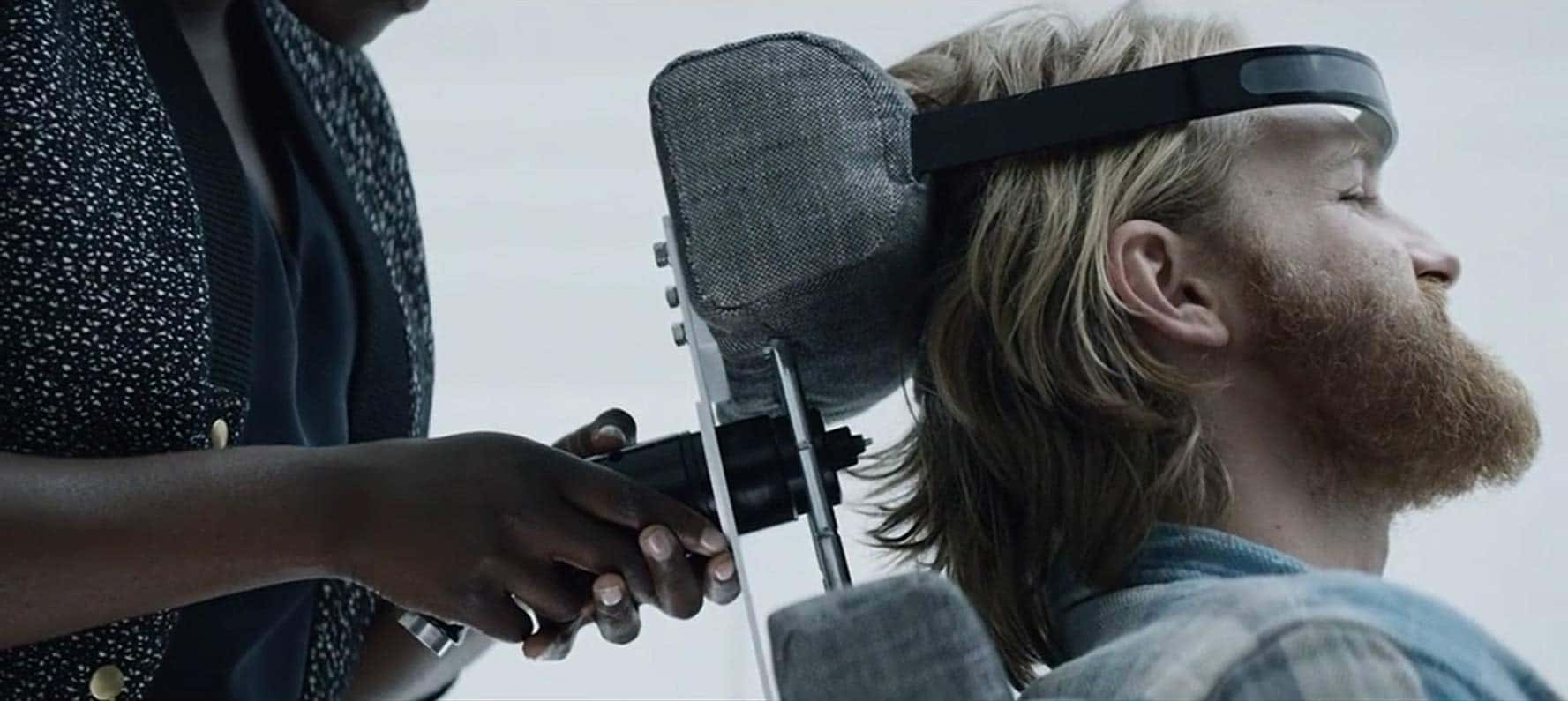 Probably one of the scariest episodes, that is no less thought provoking. Imagine an augmented-reality game that uses the person's memories to bring his/her worst fears manifest itself around them. Wyatt Russell's character probably chooses the game and walks into a whirlwind of personal terrors that leaves the viewers spooked.
10. 'Hated in the Nation' (Season 3: Episode 6)
Inspired by the Nordic noir genre, the episode follows Detective Karin Parke (Kelly Macdonald) and her new partner Blue Coulson (Faye Marsay) who, together with the help of National Crime Agency officer Shaun Li (Benedict Wong), try to solve the unexplained deaths of people who were all target of social media.
9. 'Fifteen Million Merits (Season 1: Episode 2)
Brooker dishes out his take on reality TV culture. A world where middle-class citizens have to pedal stationary bikes to power their future, an aspiring singer and a simple 'live-by-the-day' worker who helps her get a ticket to the show only for her to be redesignated as a sex-worker. He tries to go against the system and ends up in an even worse state.
8. 'White Christmas' (Special)
The episode shows two men stationed at a remote outpost on Christmas Day. He then realises that he hasn't spokem to his partner in five years and the duo start swapping stories about how they ended up in the cabin to kill the time, the same stories are then depicted on screen that forms three more stories that eventually relates to their current situation.
7. 'San Junipero' (Season 3: Episode 4)
An episode where old and dead people are shown to live forever in virtual worlds based in different time periods, featuring a same-sex couple and an ending that left people speculating whether it was a happy one or not. The story is more of a holiday romance at first with some great 80s music and fashion, before eventually revealing that it is a simulated reality created by humans where they could experience their own versions of 'heaven'
6. 'Metalhead' (Season 4: Episode 5)
The only episode filmed in monochrome and sees Bella (Maxine Peak) fleeing from robotic dogs. The episode is also the shortest in 'Black Mirror' history and is a horror-infused thriller showing the earth in a post-apocalyptic period. While the ending is pretty much debatable, what stands out is the cinematography and is a must-see for any 'Black Mirror' fan.
5. 'The Entire History of You (Season 1: Episode 3)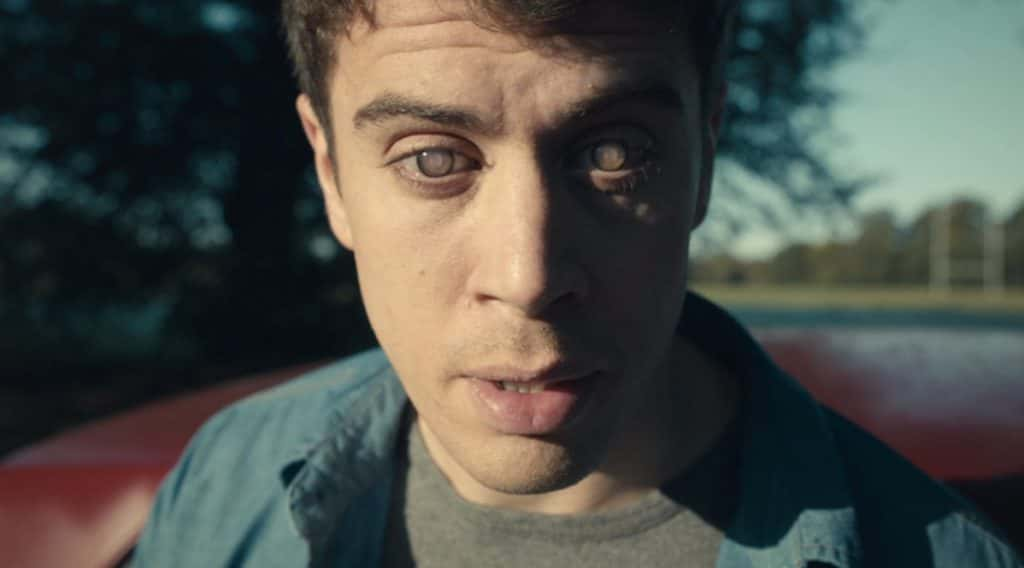 Set in an alternate reality, the episode shows people recording everything they do, see and hear and being able to playback the memories on a screen. It follows the story of a man who starts suspecting that his wife might have had an affair. It captures the feeling of jealousy, savage anger, and insecurity. Such was the impression that Robert Downey Jr. bought the rights to make it a feature film in 2013.
4. 'Nosedive' (Season 3: Episode 1)
What if your entire life was rated based on your popularity on social media? 'Nosedive' follows Lacie (Bryce Dallas Howard), who is obsessed about trying to get upvotes in a bid to be more popular and goes berserk in the process. It won't come off as a surprise if we realize that our behavior is much akin to that of Lacie's when we put up a post on social media and how our emotions swing each time we see a brickbat instead of a bouquet.
3. 'USS Callister' (Season 4: Episode 1)
The episode follows a brilliant game developer who is frustrated over the lack of recognition from his coworkers and vents it out by simulating a space adventure within a game using the DNA of his co-workers to create responsive clones of them. He escapes to the virtual world where he acts as captain of USS Callister where he is able to dictate the terms to his co-workers until one of the clones retaliates. 'USS Callister' received positive reviews and was praised for its references to Star Trek.
2. 'Be Right Back' (Season 2: Episode 1)
The Hayley Atwell- starrer explores the theme of sadness and grief where Martha (Atwell), a young woman whose husband, Ash Starmer (Domhnall Gleeson) is killed in a car accident discovers a new tech that allows her to communicate with an AI imitating her late husband. Initially reluctant, she tries it only to realize that the AI would never replace the man she lost, but she nonetheless choses to stick with it.
1. The National Anthem (Season 1: Episode 1)
The first episode of 'Black Mirror' season 1 gave us an idea of what we could expect and most definitely lived up to its expectations. It follows UK Prime Minister Michael Callow (Rory Kinnear), who is awakened to the news of a member of the Royal Family being kidnapped and would be killed unless he has sexual intercourse with a pig on television that would be broadcast nationally. It has been four seasons and with the fifth just about to premiere, 'The National Anthem' is still one of the episodes that make your skin crawl.
'Black Mirror' Season 5 will premiere on Netflix on June 5.
If you have an entertainment scoop or a story for us, please reach out to us on (323) 421-7515