'Billy the Kid' Episode 5 Review: Billy's journey from innocent man to OUTLAW is complete
Episode 5 shows Billy taking no bulls**t from anyone as he realizes that only he has to save himself from the cruel world Tom Blyth as William H Bonney/Billy the Kid in 'Billy the Kid' (EPIX)
Western dramas might be a little slow for a certain section of viewers, but they are also one of the strongest written shows on television. EPIX's latest series 'Billy the Kid' started a bit slow, but it showed a lot of promise and with the telecast of the fifth episode, we can safely say that it is one of the most intriguing western dramas on gracing our screens right now.

The first four episodes of the series saw Billy going through a lot of different scenarios, but one thing that changed him the most is his mother's death. However, he has left everything behind and is starting a new life. In the previous episode, we felt that Billy (Tom Blyth) might have found his true love, but as we expected, it was pretty short-lived. Jesse finally returned and when we thought that it is the beginning of an amazing friendship, Jesse (Daniel Webber) started getting really jealous. Barbara (Christie Burke) was pretty much in love with Billy and Jesse didn't like that.
RELATED ARTICLES
'Billy the Kid' Episode 4 Review: Is Jesse alive? Billy's journey continues as known face returns
Will EPIX's 'From' have a season 2? Here's everything you need to know
Billy decided to leave the place and when he was leaving, Barbara made Jesse realize how much he loved Billy. The entire situation was handled and written really well. The tension was rising among them and the sequence, where they stood against each other with guns in their hands was undoubtedly one of the best scenes of the show so far.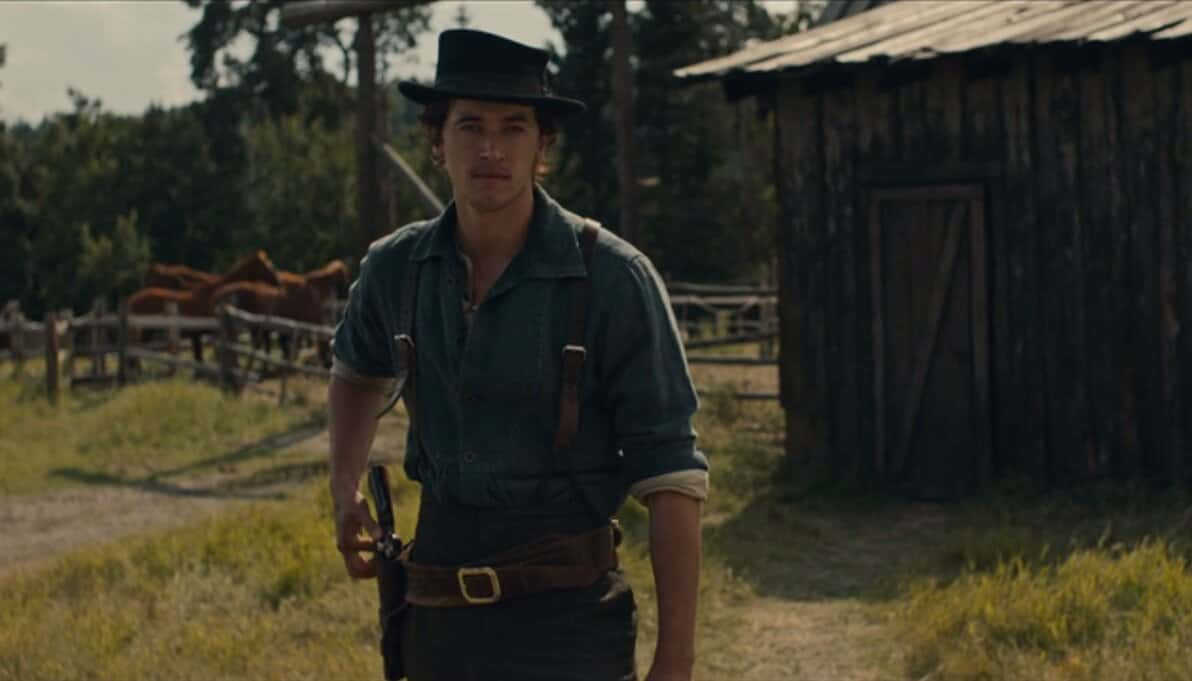 For the first four episodes, the series has managed to make us realize that Billy never wanted to be a criminal, but a lot of things happened with and around him that made him take that path. He was sent to jail for a crime he never committed and accidentally killed after getting into an altercation. However, the latest episode is the first time viewers get to see Billy killing people without any remorse. Yes, Billy was attacked first, but he didn't even flinch this time in killing someone.

The world was being too cruel to him and he decided to just stand against it. In the final few moments of the episode, people will feel that his journey from being an innocent young boy to an outlaw is finally complete and although he doesn't want to kill anyone, he won't think twice before putting a bullet through a human skull if someone tried to bully him.
However, there are some moments where we see Billy showing that he wants peace. In one scene, Billy suddenly storms out of the bank that he was trying to rob when he saw a little kid and his mother there. He realized that he was doing wrong by taking away money from people who worked hard for it. So, kindness is still there and it is all because of what his mom taught him.

'A Little Bit of Paradise' is undoubtedly the strongest episode that we have seen so far from Season 1.

'Billy the Kid' returns to EPIX with a new episode every Sunday at 9 pm EST.