Billie Eilish is a superstar, a powerhouse performer and has won five Grammys at such a young age. The 18-year-old is not only known for her signature sound but also for her signature style as she often wears bold, drastically oversized clothes. Everyone, especially Generation Z is obsessed with her and her style and they love to imitate her.
But have you wondered how Eilish sees herself and her image? In a recent interview, the teen star has opened up about her body image issues and said that she began wearing loose-fitting clothes from the start of her career because of physical insecurities.
"The only reason I did it was 'cos I hated my body," the five-time Grammy winner told Dazed. Continuing further, the 'Bad Guy' singer said that her discomfort with her own body reached to an extent that she would actively avoid looking at herself. "There was a point last year where I was naked and I didn't recognize my body 'cos I hadn't seen it in a while. I would see it sometimes and be like, 'Whose body is that?'" she added.

Eilish said that after that incident her issues with her body have improved as she said, "It's not that I like (my body) now, I just think I'm a bit more OK with it." However, she also admitted that any change in her signature look would come with its backlash. "If I wore a dress to something, I would be hated for it.
"People would be like, 'You've changed, how dare you do what you've always rebelled against?' I'm like, 'I'm not rebelling against anything, really.' I can't stress it enough. I'm just wearing what I wanna wear. If there's a day when I'm like, 'You know what, I feel comfortable with my belly right now, and I wanna show my belly,' I should be allowed to do that," the 'everything I wanted' star said.

This comes almost a month after Eilish called out body-shamers during her Miami concert using a powerful video interlude. In the video, the teen star was seen slowly stripping down to a bra, first removing a sweater and then a tank top, while a voiceover criticized people who judge her based on her style and perceived body type.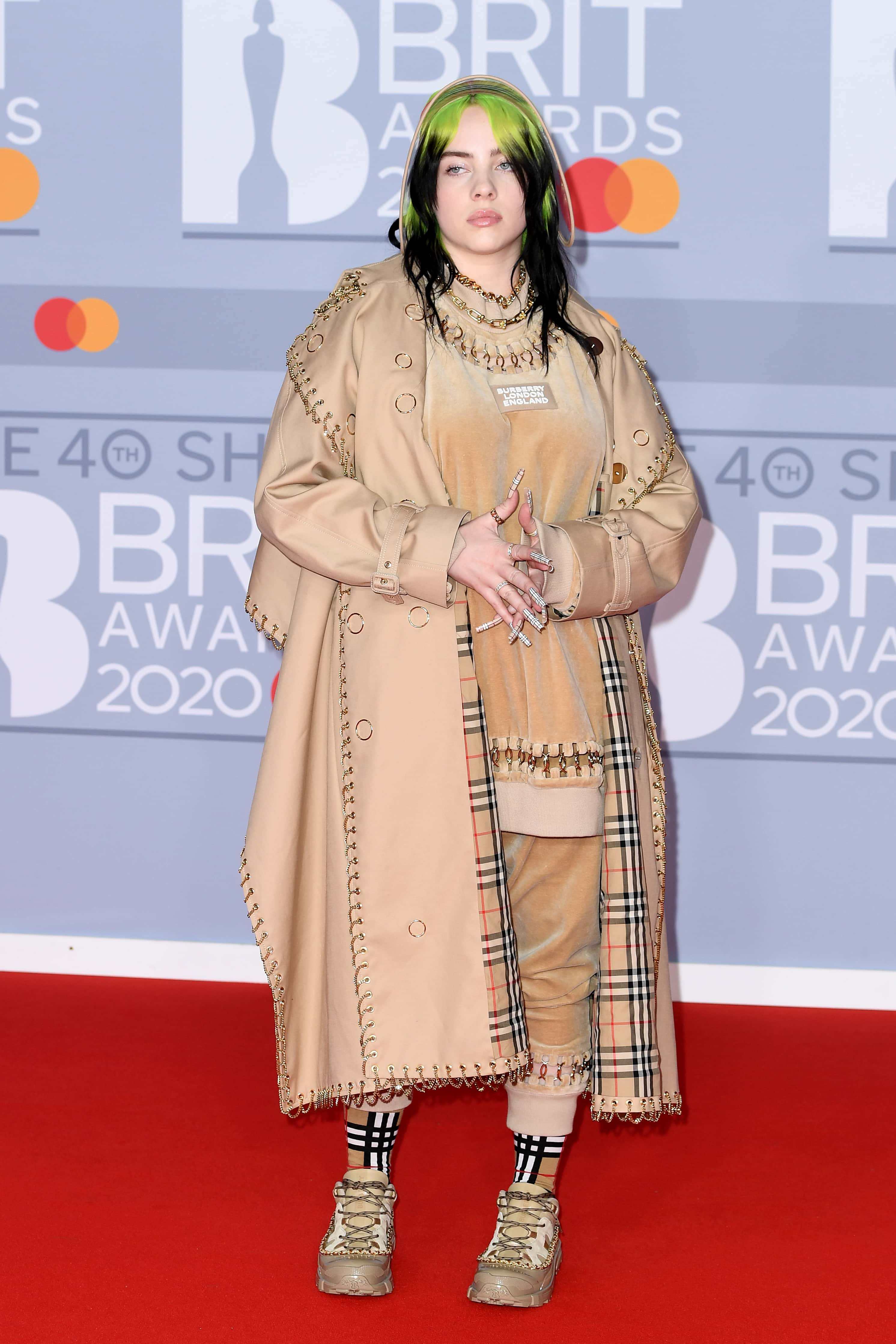 "Some people hate what I wear, some people praise it. Some people use it to shame others, some people use it to shame me," Eilish said in the voiceover as she asked her shamers if her shoulders and chest "provoke" them. "If I wear what is comfortable, I am not a woman. If I shed the layers, I'm a sl**. Though you've never seen my body, you still judge it and judge me for it. Why?" she added in the interlude.

In 2019 also, Eilish spoke out about body-shaming and not wanting to be objectified as a young, female singer. She said that she wears oversized clothes not to be objectified by the body-shamers.

"That's why I wear baggy clothes. Nobody can have an opinion because they haven't seen what's underneath. Nobody can be like, 'she's slim-thick,' 'she's not slim-thick,' 'she's got a flat a**,' 'she's got a fat a**.' Nobody can say any of that because they don't know," she had said in a Calvin Klein ad as reported by Insider.
However, at the time, she also expressed her desire to show off her body and "look desirable" as she gets older. "I'm gonna be a woman. I wanna show my body. What if I wanna make a video where I wanna look desirable?" she told Elle in 2019.