Who is Bill Stevenson? Jill Biden's ex-husband calls Joe a hypocrite for 'picking on people's character' Jill Biden's ex-husband has said he was "betrayed by the Bidens," claiming once again that he was still married to Jill when she met Joe and denying the well-publicized story of the Bidens' meeting on a blind date.
Bill Stevenson, 72, told Inside Edition on Monday, September 21 that the Bidens' fairytale story of meeting on a blind date, shortly after Jill finalized her divorce and while Joe was dealing with the trauma of his first wife's death in a car crash was a lie. During the interview, host Steven Fabian asked Stevenson, "Is the story of the blind date true?" to which Stevenson replied saying, "No, not even a little bit." In the interview, he also claimed that his ex-wife Jill had an affair with Joe. He also revealed that he's about to publish an as-yet-untitled book that he says will blow the lid off the "tale" told by Joe about his love story.
Who is Bill Stevenson?
In August 1979, Bill Stevenson met Jill and the pair married six months later when Jill was 18 years old. Stevenson, who then ran a celebrated rock venue in Delaware, said that he introduced Joe to Jill in 1972. At that time, Joe was a council member campaigning for the US Senate, and was married to his first wife, Neilia. Four months after the meet, Neilia died in a car crash in December 1972. During his interview with Inside Edition, he also revealed that he suspected Joe and Jill were having an affair in August 1974. At that time, Stevenson was 26-years-old, Jill was 23-years-old and Joe was 31-years old. Singer Bruce Springsteen was due to play at Stevenson's venue, The Stone Balloon, and Stevenson had to go to northern New Jersey to pay him in advance. He also said, that he asked Jill to go with him and she said no, reports Daily Mail.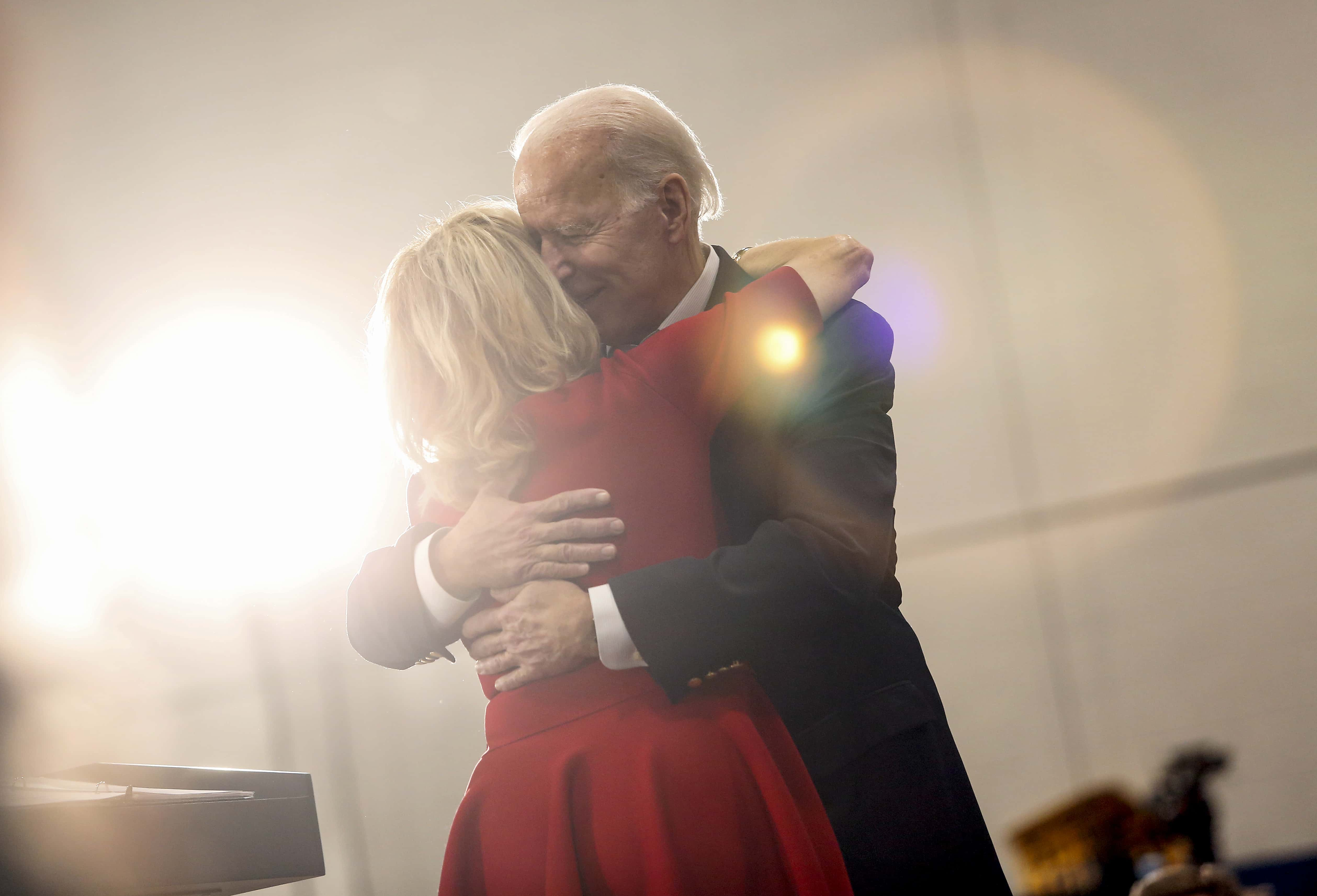 He further made more claims and told Inside Edition, "In October, I was certain Jill was having an affair. Their car, a brown Corvette, was involved in a crash in May, I discovered, and, surprised, I asked the man who informed me about the crash for details. He looks at me and says 'oh, she wasn't driving'." "I said, her beloved Corvette, she wasn't driving? he said, no, Senator Biden was driving." Stevenson said he then confronted Jill and asked her if she was having an affair with Biden. "She didn't say anything and she just looked at me," he recalled. "I said you have to go. You have to get your own place," he added.
"It's years ago, but guess what - it's so current right now. Because he is picking on people about character. I've said from the very beginning that I have no hard feelings, about Joe, Jill, the affair. But if I don't do it now, it's never going to be able to be brought up," he said. He further claimed that he voted for Barack Obama earlier, but will vote for Donald Trump in November because he agrees with his stance on backing the police.
Meanwhile, Jill's spokesman dismissed Stevenson's claims and said, "These claims are fictitious, seemingly to sell and promote a book. The relationship of Joe and Jill Biden is well documented." As soon as the interview made its way to social media people started reacting to it, as one user said, "Bill Stevenson, who is going to publish a book of memoirs some time soon, says his speaking up on his previous marriage and chemistry between Jill and Joe are relevant because the former vice president 'is picking on people about character'." While another Internet user said, "Dirty laundry can always be counted on to be dirty - especially in divorces. Who can tell fact from fiction, especially from 40+ years ago. Sounds like Bill Stevenson might have actually been lucky to get out of this 'disaster' early rather than later."
---
Bill Stevenson, who is going to publish a book of memoirs some time soon, says his speaking up on his previous marriage and chemistry between Jill and Joe are relevant because the former vice president "is picking on people about character". pic.twitter.com/Ov2cWqBtJm

— ★🎖️🇮🇳𝜪𝜪7🇮🇳🎖️★ (@SPY_MASTEROO7) September 22, 2020
---
---
Dirty laundry can always be counted on to be dirty - especially in divorces. Who can tell fact from fiction, especially from 40+ years ago.

Sounds like Bill Stevenson might have actually been lucky to get out of this 'disaster' early rather than later.

— T (@tviewsusa) September 22, 2020
---
Share this article:
Bill Stevenson Jill Biden's first husband Joe Biden's affair blind date story not true