Bill Cosby and wife Camille reportedly headed toward divorce following his rape conviction
The comedian's wife has reportedly moved out of the couple's Pennsylvania mansion and are probably headed for splitsville Camille and Bill Cosby (Getty Images)
Bill Cosby and his wife, Camille have been married for 54 years but it looks their relationship is perched on thin ice. As reported by Radar Online, Camille has moved out of their Pennsylvania mansion after Bill was convicted of rape charges.
"He literally is home alone," a source close to the actor told the website. The pair is reportedly living separate lives now. She even took the staff with her!" the source revealed.
An investigation done by the website reveals that Camille has been using the couple's Massachusetts house as a hideaway. Camille has a chef, multiple drivers, a house manager and their three grown kids, staying along with her. The website further claims that the kids have not visited Bill ever since the reports about him sexually assaulting and raping women have come out.
Bill was arrested on April 26 for drugging and sexually abusing Andrea Constand.
"They've been fighting and arguing since the verdict," the insider added. "She wanted a divorce, but he begged her to stay!" Cosy has reportedly been living with only one staff member while the rest of them have been catering to Camille who has been living miles away from the actor.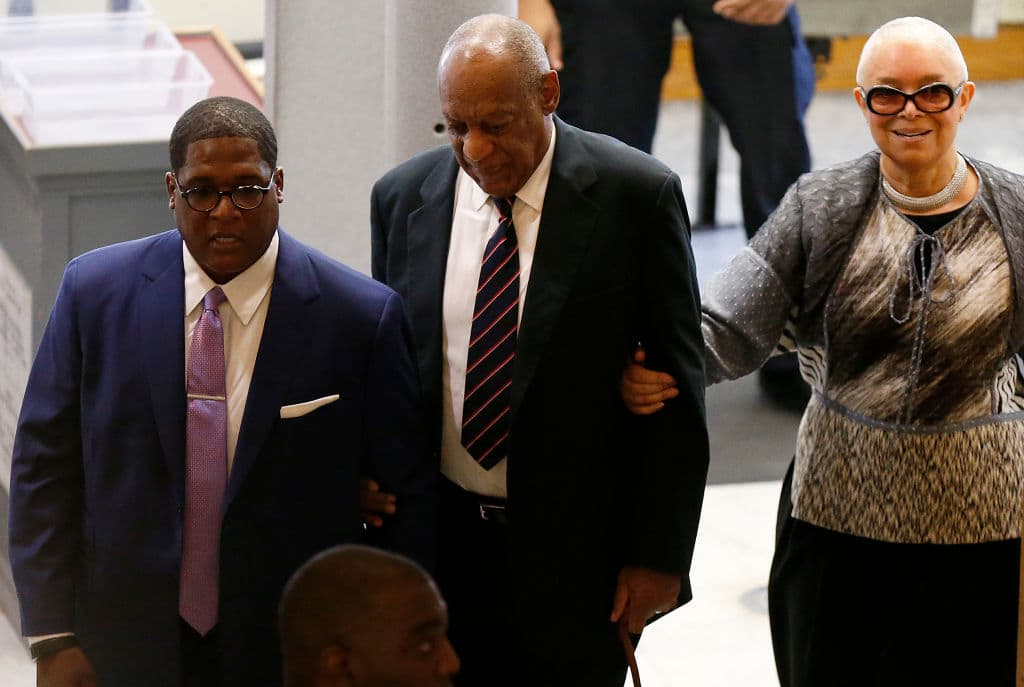 Upon following Camille around, the website found that she goes out swimming nearly three times a week, as well as, hangs out with her fellow gal pals. She has also been paying close attention to all the assets owned by the pair. She reportedly sold the former Jell-O pitchman's private jet and plans on selling his vast vintage car collection along with heir California real estate holdings. While Camille seems to have her life in place, Bill has been staying at home alone.
The court has ordered the actor to step out of the house only when he has to meet his lawyers or doctors. In order to spend more time with Camille, the sources claim he has started to fake illness and hopes that he could win her back.
"Camille wants to leave his scandal behind her. She has no interest in seeing Bill," said a source. "She wants to reside quietly in Shelburne — and doesn't want his reputation affecting the life she's building for herself!"
Bill now faces up to 30 years behind bars for the 2004 assault on Andrea. Nearly 60 other women have also accused Bill of sexually assaulting them over a span of 40 years. As of now, he has been confined to home until September 24. He has been ordered to take a psychiatric test to in order to check if he suffers from "mental abnormality." However, the insider claims Bill is not cooperating with the presentence examination. "Bill was adamant about not taking the sexual predator assessment that the judge ordered," the source said while adding that Camille "was definitely sick of the drama."