Bill Clinton flew 26 times on Epstein's 'Lolita Express' fitted with beds where passengers engaged in group sex: Report Former President Bill Clinton was reportedly a frequent flyer on registered sex offender Jeffrey Epstein's infamous jet called the "Lolita Express." Recent revelations of the Boeing 727's flight logs show Clinton took at least 26 trips on the plane, even seemingly letting go of his Secret Service detail for at least five of the flights on Epstein's plane.
Epstein was arrested by federal agents last Sunday in New Jersey after his return from a Paris trip and was charged with child sex trafficking in violation of Title 18, United States Code, Section 1591. He is suspected of sex trafficking minors in Florida and New York. The new charges against the billionaire suggest the Department of Justice's attempt to redeem its 2008 decision where a top federal prosecutor cut a questionable plea deal with the investor accused of engaging in sex with dozens of underage girls.
In light of Epstein's arrest, new records have emerged showing Clinton's presence on Epstein's notorious plane. Although the former president's presence on the plane has been publicly reported on 11 occasions, flight logs obtained by Fox News show the number is more than double that.
According to the logs, Clinton took trips on the plane between 2001 and 2003, including extended junkets around the world with Epstein and fellow passengers identified on manifests by their initials or first names like "Tatiana." The outlet reported that the plane was tricked-out and was outfitted with a bed where passengers had "group sex with young girls."
The author of a book on the Epstein case called 'TrafficKing' and Executive Director non-profit Alliance to Rescue Victims of Trafficking's Conchita Sarnoff said: "Bill Clinton … associated with a man like Jeffrey Epstein, who everyone in New York, certainly within his inner circles, knew was a pedophile. Why would a former president associate with a man like that?"
The investment banker turned investor billionaire, who is friends with top royal figures, celebrities, head of states and billionaires, has previously spent 13 months in prison and home detention for solicitation and procurement of minors for prostitution for his charges in 2008. Reports stated he allegedly had a team of traffickers who procured girls as young as 12-years-old to serve his friends on an estate on Epstein's 72-acre island, infamously called "Orgy Island" in the U.S. Virgin Islands.
An alleged victim of Epstein, 32-year-old Virginia Roberts, who claims she was pimped out by the billionaire when she was 15, had previously claimed she saw Clinton at Epstein's getaway in 2002. However, logs do not show the former president onboard any flights to St. Thomas, the nearest airport capable of accommodating Epstein's plane, the outlet reported. Although, according to the procured logs, Clinton traveled on Epstein's plane to destinations like Hong Kong, Japan, Singapore, China, Brunei, London, New York, the Azores, Belgium, Norway, Russia and Africa.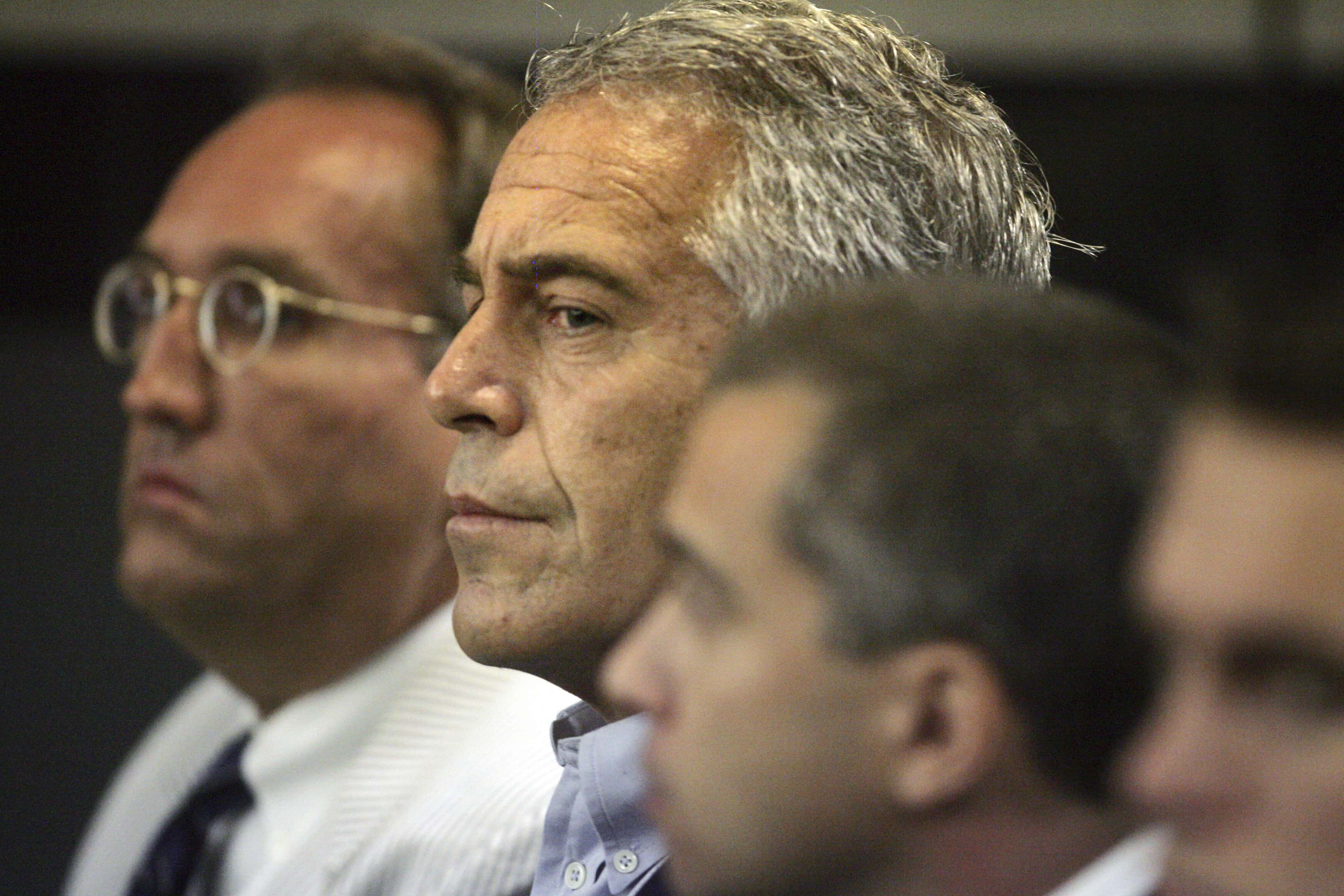 Reports stated Epstein's associates, New York socialite Ghislaine Maxwell and Epstein's assistant, Sarah Kellen, both regularly traveled with Clinton. Both the women have been probed by the FBI and Palm Beach Police for recruiting girls for Epstein and his friends.
According to the Federal Aviation Administration's official flight logs, Clinton traveled on some trips with nearly 10 U.S. Secret Service agents, however, not a single agent was listed on a five-leg Asia trip between May 22 and May 25, 2002. U.S. prosecutors are now encouraging anyone who attended lavish parties at Epstein's homes in Manhattan or Palm Beach in the early 2000s or took rides on his private jet the "Lolita Express" to come forward.
"You would much rather be visiting the Department of Justice and engaging a conversation about what you saw rather than making the DoJ find you," said Jacob Frenkel, a former federal prosecutor now at Dickinson-Wright told Bloomberg. "There's a much greater potential for influencing the parameters of an interview and the scope of cooperation by going in voluntarily than becoming a compulsory guest" of the government.
Share this article:
Bill Clinton flew 26 times on Jeffrey Epstein Lolita Express fitted with beds orgy island jet plane