'Big Little Lies' season 2 episode 3 will see how successful the Monterey Five really are when it comes to lying to themselves The first two episodes of 'Big Little Lies' showed us two sides of a coin when it came to surviving a life-changing event, especially one that involved the accidental killing of someone. Those were guilt, and the need to move past as if nothing happened. When it came to the Monterey Five - Madeline Mackenzie (Reese Witherspoon), Celeste Wright (Nicole Kidman), Bonnie Carlson (Zoe Kravitz), Renata Klein (Laura Dern) and Jane Chapman (Shailene Woodley) - these two feelings were portrayed by the women beautifully.
Celeste and Bonnie couldn't move past their guilt about what had happened to Perry Wright (Alex Skarsgard) while Madeline, Jane and Renata seemed to be completely fine; as if nothing had happened. However, the more Madeline pressed the issue about how unhealthy Bonnie's expression of guilt was - which cut her off mentally from the outside world - the more we question whether these five women really have a choice in moving forward with life.
It is clear that the night has stayed with all of them in some form or the other and it is still influencing many of their decisions. How long before they accept that they have been lying to themselves about how things are? Celeste is certainly on a journey to understand that the good times in her life with Perry doesn't excuse the abuse that she faced at his hands in the second episode.
She does so with the help of her psychiatrist who prods her about why she wouldn't try dating someone now. Her initial reaction about how preposterous an idea that was has the psychiatrist encouraging Celeste to think back on one of the times she was abused by Perry and then question the mother of two as to whether she deserved it. All in an attempt to make her understand that the blame doesn't really lie with her.
Then we have Bonnie, who is dealing with an onslaught of feelings about being the one to push Perry away, which ended up killing him. If she had told the truth, the chances are that it would have been ruled as an accidental death anyway. But Madeline's decision to cover up the entire thing with a lie has now resulted in one very suspicious detective who is keeping a tab on the Monterey Five.
If they get caught, they will face murder charges. Did Madeline do the right thing? She cannot accept anything but the fact that this was done to protect Bonnie and the more someone questions her intentions, namely, in this case, Mary Louise Wright (Meryl Streep), the more defensive she becomes.
Even as Madeline finds herself in conflict with Bonnie and being supportive of Celeste, the other two of the five women have their own journies, especially Jane. She works at an aquarium where her colleague is hitting on her. He is strangely charming, yet she hesitates. She wants to break free of the chains from the past, especially the fact that she was raped.
At night though, she finds herself boxed in by the man who victimized her. She sketches him with serpents all around, which is a call back to a conversation that she had with some kids earlier in the same episode about how most of the time, beautiful things are mostly dangerous - like snakes and red octopuses.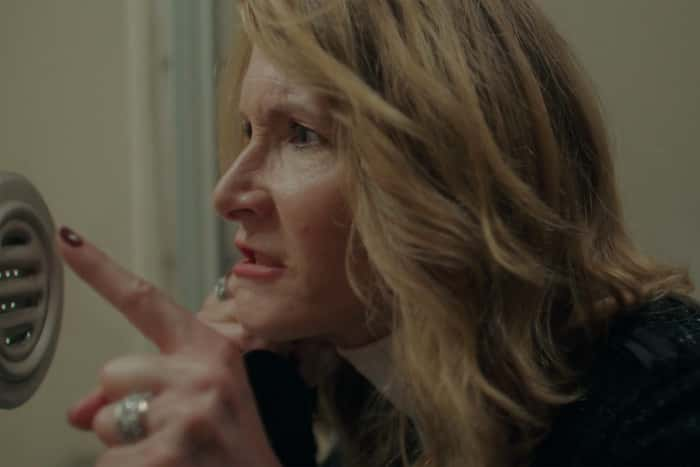 And finally, the most eccentric of the lot really is Renata, who has always believed that as long as she is rich, things will work out. Now that her husband has been arrested by the FBI for one of his decisions regarding the business, Renata is thrown into the deep end of the pool. Not only does her family stand to lose their reputation, she might lose her money on this as well. She leaves him in jail after announcing that "She cannot not be rich."
Added to all of this, we have Mary Louise who needs to come to terms with the fact that her son was not the amazing man she thought he was, but a violent man who abused his wife and also sexually assaulted a woman. In the coming episode 3, to be aired June 23 at 9 p.m. on HBO, we will see how the women of Monterey deal with all of this.
Share this article:
big little lies season 2 episode 3 preview Monterey five lying to themselves spoilers HBO