'Better Call Saul' Season 6 Episode 2: Is Nacho dead? Walls close in for Varga as allies turn foes The first episode of 'Better Call Saul' Season 6 was all about people getting to know that Lalo Salamanca (Tony Dalton) is dead. Nacho is running for his life because the other members of the Salamanca family are looking for him. He is not a safe territory and still needs to stay a couple of days inside a motel that might turn out to be his safe haven.

However, Nacho (Michael Mando) is clearly getting impatient now. The second episode sees Nacho nearly losing his mind because of the scorching heat. His phone calls are not being picked up by Mike (Jonathan Banks) or Gus (Giancarlo Esposito), making him feel really nervous. A man arrives inside the compound of the hotel and Nacho feels anxious. However, he was just a local who left after a while. Just then, he looks at the small house that's in front of the hotel and sees that the AC is working there. Upon looking, he finds that the windows of that house are covered in wooden planks.
RELATED ARTICLES
'Better Call Saul': AMC continues Saul Goodman's saga with three spin-off shows for series
'Better Call Saul' Season 6: 5 things to know about final edition of AMC crime drama
He just breaks the AC of his room and escapes from the room. Nacho reaches the house and finds out that a man is keeping an eye on him. He asks who he is working for. To which, the man replies that he doesn't know the name of that person. He just says that he gets a call and receives money for keeping an eye on people, including the police. Nacho calls Tyrus and tells him that he is feeling anxious inside the room and feels that something bad is going to happen. Tyrus asks him to stay relaxed and not go out. Nacho cuts the call and waits for the call. However, the other man receives a call and Nacho hits him with the gun he has.
Nacho steals a car and as soon as he thinks of leaving the hotel, a car stops by and some men with guns raid the hotel. They were looking for Nacho. But how did they get to know that he was here? An earlier scene sees Mike and a couple of other men entering Nacho's house, opening his safe. He leaves Nacho's ID card and a bill in which a number was written. Don Huan gets hold of that number and he gets to know that he was living in Hotel Ocotillo. Leonel and Marco Salamanca, the twin hitmen, reach the hotel in order to find Nachos.
However, they are not able to find Nachos. One of the men finds him but gets killed by him. Another man shoots at him but is killed by one of the Salamancas because they wanted Nachos alive. They all engage in an epic gunfight and it seems that Nachos has managed to escape.

Elsewhere, we see Saul returning to Betsy and Craig to work on the Howard plan. Saul makes them realize that he could prove that Craig is innocent and tells them that Hamlin is a "drug addict". After telling everything and signing documents, Besty tells Saul that he is fired. They go to Clifford Main and tell him everything that Saul told them about Hamlin. He refuses to help them and when they see that no one would help them, they call Saul again for help. But this time, Kim accompanies him and when Betsy tells them that Saul only used them to get back at Hamlin, Kim snapped and revealed how they are doing a tax fraud.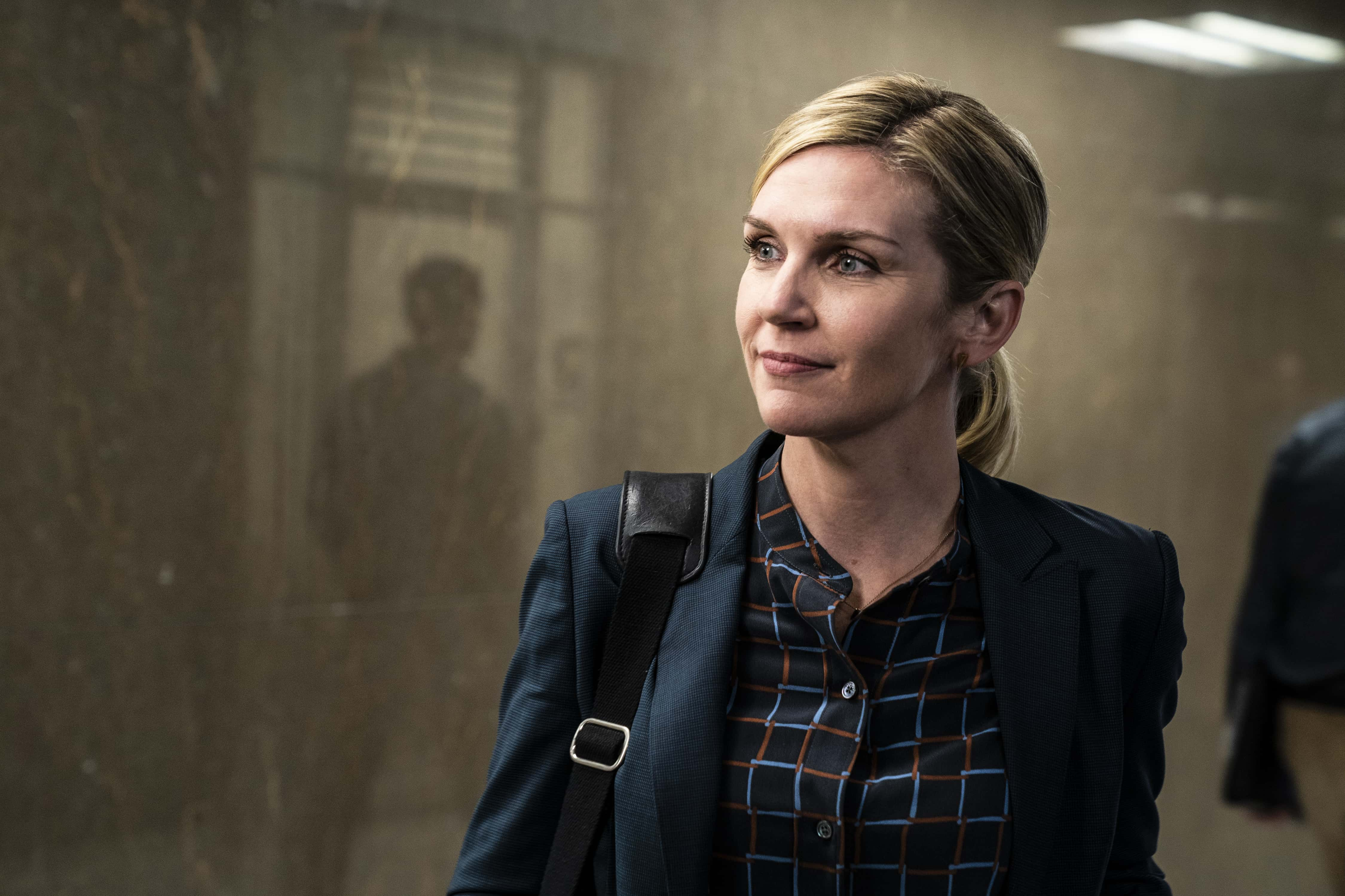 Kim goes out of their office by telling Betsy that she hasn't lost everything.

The episode ends with a car following Saul's car when they get out of Betsy and Craig's office.