'Better Call Saul' Season 6 Episode 1: Saul, Kim start sabotaging Howard with their plan
Saul and Kim start working on their plan to sabotage Howard while everyone learns that Lalo is dead Contains Spoilers for 'Better Call Saul' Season 6 Episode 1
Saul Goodman's final journey has begun and we can't wait to see how everything ends for the extraordinary character. The finale of 'Better Call Saul' Season 5 saw Mike telling Jimmy that Lalo (Tony Dalton) will be killed, and Jimmy (Bob Odenkirk) later informs Kim (Rhea Seehorn). The duo discusses forcing a Sandpiper case resolution by sabotaging Howard, which would enable Jimmy to receive his seven-figure share of the settlement. Meanwhile, Nacho opens Lalo's gate and runs away as the assassins barge in to kill Lalo.

The sixth and final season starts from where we left off in Season 5. The assassins have barged in and Nacho (Michael Mando) tells them where they will be able to find Lalo. Nacho runs as fast as he can and in the background, we can hear the sound of gunshots coming from Lalo's house. Nacho keeps running North and hides when he sees a farm truck with people in it. He receives a phone call from Tyrus (Ray Champbell) who tells him to take out the battery after the call and keep walking in the same direction. He's making arrangements for him to stay at a hotel and once he arrives there, only then he should turn on the mobile.
RELATED ARTICLES
'Better Call Saul' Season 5 Finale Review: How long are Jimmy and Kim safe after the rebellion and bloodbath?
'Better Call Saul' Season 6: 5 things to know about final edition of AMC crime drama
Tyrus also warns him that he is still in the Salamanca territory and no one should know that he is here because everyone would be looking out for him, including the police. Upon asking, Tyrus confirms that Lalo is dead. A few moments later we finally see Lalo making an appearance and confirming that he is injured, but not dead.
However, it's Saul and Kim who are planning to do something big. They sit inside a diner and discuss that they should be looking for a new office for Saul. That's when Kim tells him that she was thinking about their first move on the Howard front and knows how Sandpiper can be settled. Saul asks her if they are still doing that? To which, Kim replies, "Aren't we?"
Kim's plan is to not go directly toward Howard but start with the people around him. So, they are going to begin the plan with Clifford Main. The plan has to be paced right so that Howard and Cliff can't see them coming. They discuss the plan and the next thing we know is that the duo following their targets to a golf club. Jimmy has a window of 45 minutes to execute the first step of the plan and return to Kim. He enters the club and asks for a tour. However, Kevin calls the manager and tells him something about Saul. As soon as their conversation ends, the tour manager tells Saul that they can't let him be a member because there is a waiting of two years.
Goodman gets agitated and tells the manager that everything changed when he heard the surname Goodman. He said that there's no waiting list and the club is excluding him for being Jewish. The lawyer brings up the matter of antisemitism and when Kevin starts threatening him with words, Goodman picks up the word "money-grabbing" and starts playing around with it. Kevin says that Goodman is as Jewish as his Aunt Fannie and moves forward to hit him. "Here it is – violence. It always comes to this," says Goodman.
Saul acts being emotional and uses the bathroom. He messes up one of the compartments and tells the receptionist that there's something wrong. As soon as he leaves, Saul checks the locker he uses and it's 227. He was about to do something and when he saw Howard and Cliff coming, he pretended to be a member of the club and dried himself after a shower. As Howard opens his locker, he sees a small packet of what looks like cocaine that falls on the ground. Cliff and Howard are shocked to see this but do nothing.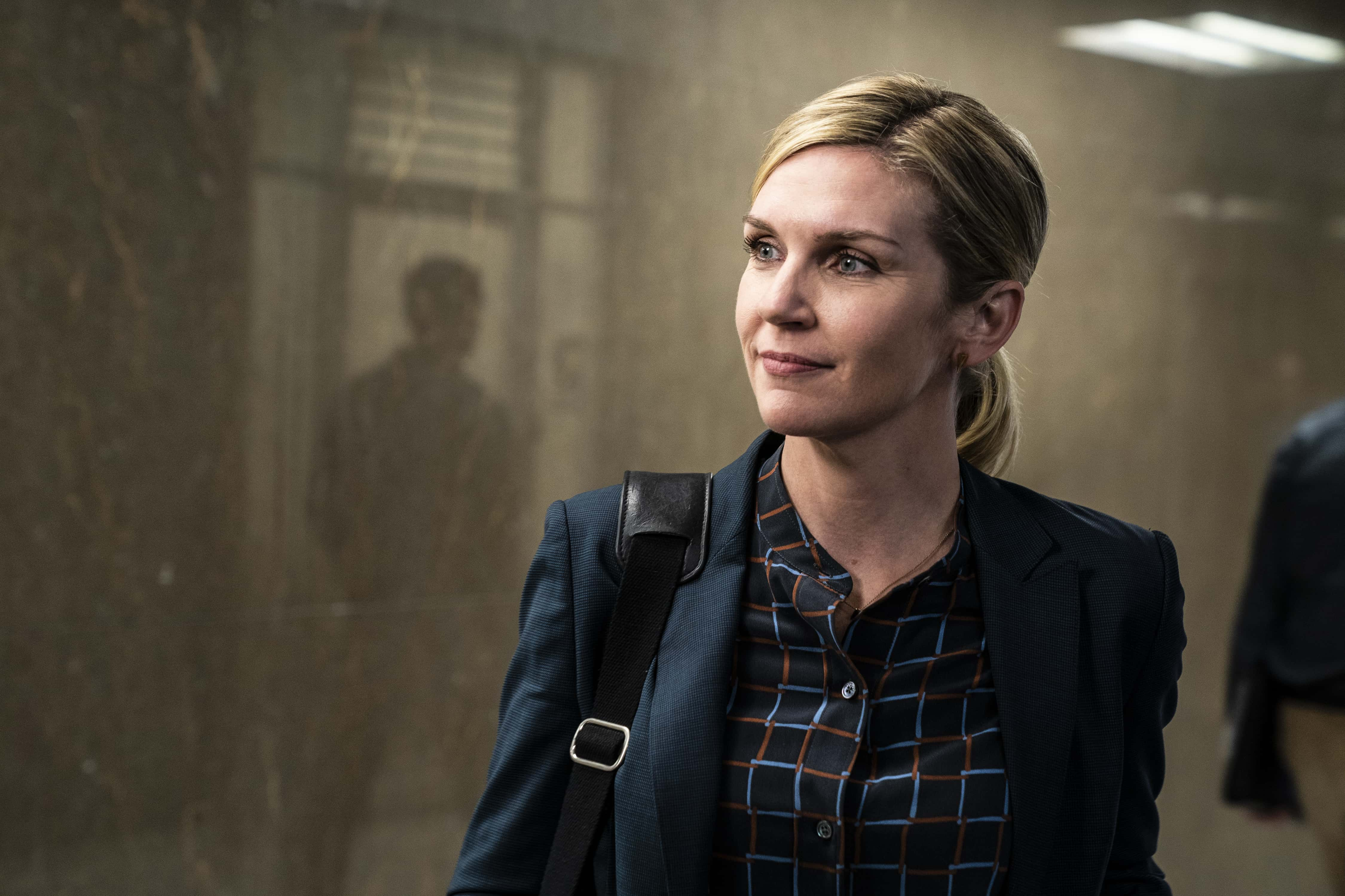 Saul finally gets out and reaches the car. Kim asks him if they found the packet and he says that they did. But Kim is a bit nervous because the packet had baby powder and not real cocaine. She believes that it was too subtle, but Saul believes that the plan was perfect.
So, what will be their next step? And what will Howard do with that packet? It'll be interesting to see how things work out for Kim and Saul.
Elsewhere, Don Juan tells Gus Fring (Giancarlo Esposito) about Lalo's death and everyone is convinced that he is dead. The episode ends with Lalo coming up with a plan and cancels escaping the place.
Share this article:
'Better Call Saul' Season 6 Episode 1: Saul, Kim start sabotaging Howard with their plan