The Oscars bring with it a night which people find hard to forget. Right from celebrities dressed up in their glamorous suits and gowns to some of the most deserving films and people receiving awards, the night brings with it hours filled with fun and appreciation.
However, there is another thing that one cannot turn away from and it is the inspiring words that people choose to use during this special night. For years we have heard celebrities bring out their best game in the Oscar and today we are going to take a look at some of the best Oscar quotes.
#1 Jimmy Kimmel, Oscars 2017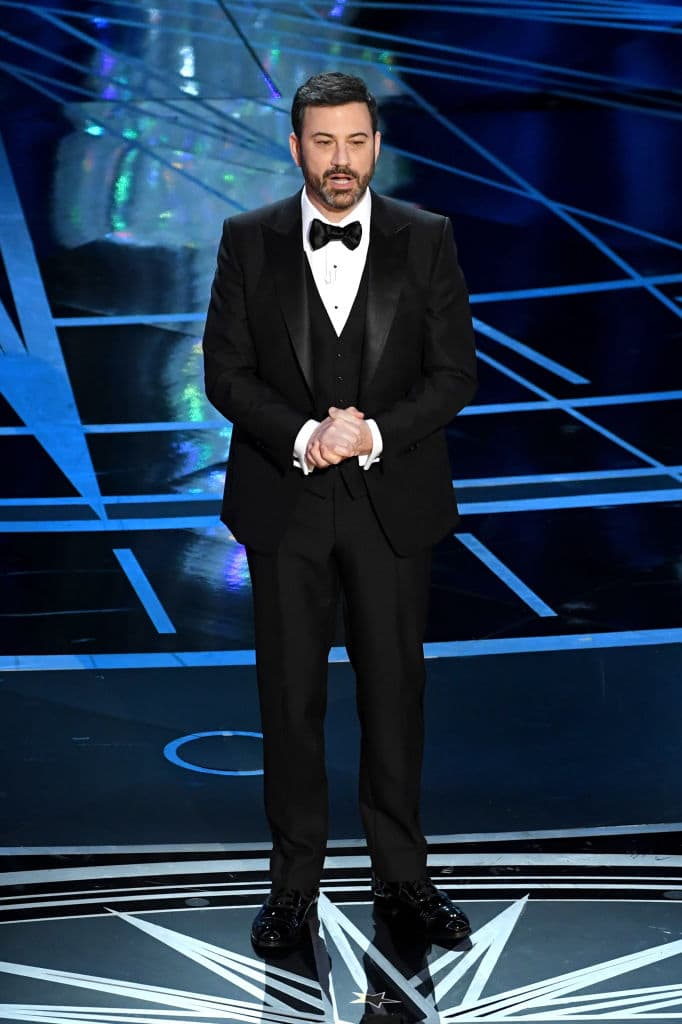 "I want to say thank you to President Trump. Remember last year when it seemed like the Oscars were racist? That's gone, thanks to him … Black people saved Nasa and white people saved jazz – that's what you call progress."
#2 Marketa Irglova, Oscars 2008
"No matter how far out your dreams are, it's possible. Fair play to those who dare to dream and don't give up. This song was written from a perspective of hope, and hope at the end of the day connects us all, no matter how different we are."
#3 Pedro Almodovar, Oscars 2000
"When you are in the ocean, you must swim."
#4 Al Pacino, Oscars 1992
"A young girl came up to me … and she said that I had encouraged her. And I just can't forget that girl and I can't forget the kids out there who may be thinking tonight that if he can do it, I can do it. So this is really a proud and hopeful moment for me because I want to thank the Academy for giving us a gift of encouragement and this is a gift, a great gift to me."
#5 Shirley MacLaine, Oscars 1983
"God bless that potential that we all have for making anything possible if we think we deserve it."
#6 Graham Moore, Oscars 2015
"When I was 16 years old, I tried to kill myself because I felt weird and I felt different and I felt like I did not belong. And now I'm standing here, so I would like this moment to be for that kid out there who feels like she's weird or she's different or she doesn't fit in anywhere. Yes, you do. I promise you do. You do. Stay weird. Stay different. And then when it's your turn and you are standing on this stage, please pass the same message to the next person who comes along. Thank you so much."
#7 Lupita Nyong'O, Oscars 2014
"No matter where you're from, your dreams are valid."
#8 Meryl Streep, Oscars 2012
"When they called my name, I had this feeling I could hear half of America going, 'Oh no. Come on... Her, again?' You know. But, whatever."
#9 Bob Hope, Oscars 1965
"For the first time, you can actually see the losers turn green".
#10 Halle Berry, Oscars 2000
"This moment is so much bigger than me. It's for every nameless, faceless woman of color that now has a chance because this door tonight has been opened."
#11 Jessica Yu, Oscars 1997
"What a thrill. You know you've entered new territory when you realize that your outfit cost more than your film."
#12 John Wayne, Oscars 1979
"Oscar and I have something in common. Oscar first came to Hollywood scene in 1928. So did I. We're both a little weather-beaten, but we're still here and plan to be around for a whole lot longer."
#13 Grace Kelly, Oscars 1955
"This is one night I wish I smoked and drank."
#14 James Cameron, Oscars 1977
"I am king of the world!"
#15 Marc Platt, Oscars 2017
"Repression is the enemy of civilization, so keep dreaming, because the dreams we dream today will provide the love, the compassion, and the humanity that will narrate the stories of our lives tomorrow."
#16 Viola Davis, Oscars 2017
"There's one place that all the people with the greatest potential are gathered – that's the graveyard. People ask me all the time, what kind of stories do you want to tell, Viola? And I say exhume those bodies, exhume those stories, the stories of the people dream big and never saw those dreams to fruition, people who fell in love and lost. I became an artist and thank God I did because we are the only profession that celebrates what it is to live a life."
#17 Jordan Horowitz, Oscars 2017
"Moonlight, you guys won the best picture. This is not a joke, come up here. 'Moonlight' has won best picture."
#18 Robin Williams, Oscars 1998
"Most of all, I want to thank my father, up there, the man who when I said I wanted to be an actor, he said, 'Wonderful. Just have a backup profession like welding.'"
#19 Pete Docter, Oscars 2016
"Anyone out there who's in junior high, high school, working it out, suffering. There are days you're gonna feel sad, you're gonna feel angry, you're gonna be scared. That's nothing you can choose, but you can make stuff. Make films. Draw. Write. It'll make a world of difference.
#20 Ben Affleck, Oscars 2013
"You can't hold grudges. It's hard but you can't hold grudges. And it doesn't matter how you get knocked down in life because that's going to happen. All that matters is you gotta get up."