'Belgravia' Season 1 Ending Explained: John flees after trying to kill Charles, will he return for his child? We're not exaggerating when we say the season finale for 'Belgravia' was disappointing. We had a lot of hopes from the period drama by Julian Fellowes, but over the course of the season, these expectations also changed. Yet, it seemed like the audience was wronged with a finale like this one.
Susan Trenchard (Alice Eve) has finally discovered that she is pregnant with John Bellasis' (Adam James) child. But when she goes to share the good news with John, he dismisses her crudely, even commenting on the fact that she had an affair with him. When Susan says she is ready to divorce Oliver (Richard Goulding) and they can get married and not have to worry about money because her father is rich, she is mocked even further by him. At the time, John has more pressing issues such as getting rid of Charles Pope (Jack Bardoe).
Susan now knows that she is better off without him and asks him to hail a cab for her, then takes the proof of Lord Edmund Bellasis (Jeremy Neumark Jones) and Sophia's (Emily Reid) marriage and flees. This will teach John to be a better person.
At home, her maid suggests she give the papers to James Trenchard (Philip Glenister) and things will fall into place by themselves. And they do.
When Ellis (Saskia Reeves) is confronted by the Trenchards, she is quick to push the blame on Turton (Paul Ritter). Safe to say that Ellis and Turton are fired from the Trenchards' household staff. Their bosses reluctantly agreed to give them referrals, but it's not like questions about their dismissal.
At the Trenchards', Anne (Tamsin Greig) knows that the child is not Oliver's. She asks her about John and Susan tells her the truth — she wanted to divorce Oliver and marry John, but after he laughed in her face, she decided she deserves better. Anne agrees with Susan on the condition that the couple move to Glanville — a child must be raised in the country. So Anne and Oliver know (although he doesn't know who the father really is), but James doesn't.
Elsewhere, Lady Maria Grey (Ella Purnell) is still fighting with her mother for agency over the decision of her marriage. At the end of the previous episode, Caroline aka Lady Brockenhurst (Harriet Walter) had revealed to her that Charles is her grandson, but she doesn't tell her mother that yet and continues to fight on the grounds that the decision of her marriage should involve her too and that she loves him dearly. By now, the Trenchards find out that Edmund was indeed honorable but before they spread the good news, James wants to ensure he checks everything with a lawyer.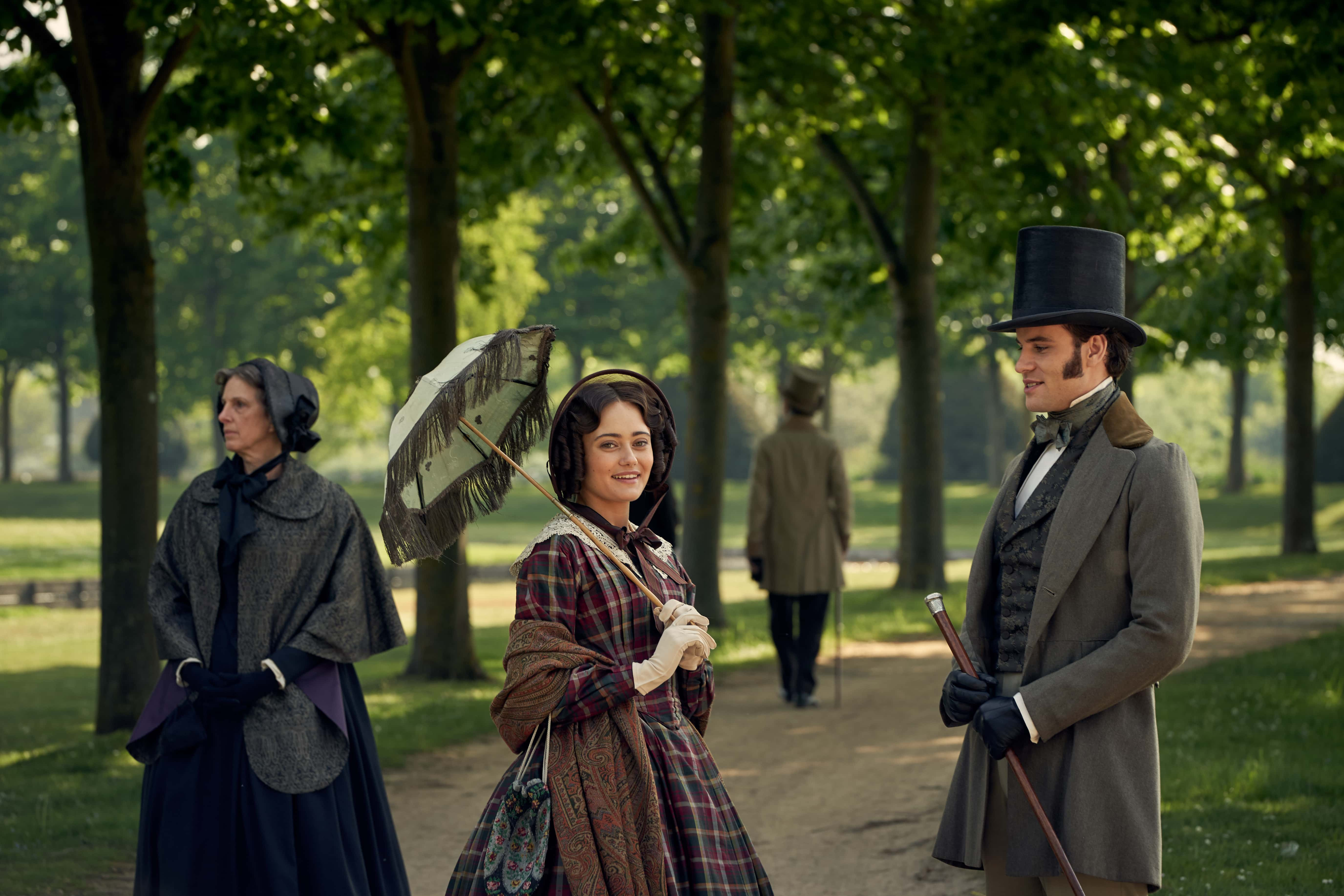 At the same time, desperate for his inheritance, John tries to kill Charles Pope by drowning him in the sea. He is saved by his grandfather and his uncle. John had tried to use Oliver to lure Charles to the spot where he was to kill him. Ridden by the guilt that he would have anything to do with the death of his own nephew, he jumps in the water to save the two.
Of course, there is a happy ending. Lady Maria Grey and Charles Pope are wedded with the promise of a lifelong together. So now that most of the characters have met a fitting end, there is only one real open ending left: John and Susan's unborn child. At the end of the season, John is shown getting out of a bar in what we're presuming is France. He had left everyone back home wondering about his whereabouts, especially his mother who also happened to discover that he had stolen all the (remaining) silver from the house.
Given the vile opportunist that John is, perhaps he will return years later to claim his legal custody over Susan's child. He would obviously not be looking for a genuine father-son relationship but we all know he'd be looking for money.
Perhaps then, we will get a Season 2. Till then, this is pretty much a standalone series.
Share this article:
Belgravia season 1 ending explained John Bellasis tries to kill Charles Pope child with Susan Oliver