'Bee Gees: How Can You Mend a Broken Heart': Meet Barry, Robin and Maurice Gibb, cast of HBO docu on pop group The iconic music group Bee Gees known for their disco-infused pop tracks from early '60's to late '70's has a documentary coming up in collaboration with HBO Max and there cannot be a better early Christmas gift for the music lovers. Given the same name as their 1971's hit single, the documentary has been titled, 'Bee Gees: How Can You Mend a Broken Heart.' The 1 hour and 51 minutes special documentary explores the history of the band as a global sensation, their backlash and more, while promising to share revealing interviews with oldest brother Barry Gibb and archival interviews with the late twin brothers Robin and Maurice.
The official website of HBO has also shed light on the docu-film with a synopsis which tells us the documentary "chronicles the triumphs and hurdles of brothers Barry, Maurice and Robin Gibb, otherwise known as the Bee Gees. The iconic trio, who found early fame in the 1960s, went on to write over 1,000 songs and have 20 No 1 hits throughout their career, transcending more than five decades of changing tastes and styles." It further reads, "The Bee Gees: How Can You Mend a Broken Heart' will unearth rare and never-before-seen archival footage of concert performances, recording sessions, TV appearances and home videos. A host of special guests including but not limited to Eric Clapton, Noel Gallagher, Nick Jonas, Chris Martin, Justin Timberlake, music producer Mark Ronson, singer Lulu and record company executive Bill Oakes, are also making appearances in interviews."
Here's how the cast of HBO Max's documentary on the pop-rock band looks like:
Barry Gibb
The 74-year-old singer-songwriter is the only alive member of Bee Gees. The co-founder of the legendary trio will be seen in the documentary as himself where he will shed light on Bee Gees' journey and various other aspects concerned with the band. His career has spanned over 60 years. In 1994, he was inducted into the Songwriters Hall of Fame with his brothers. He was inducted into the Rock and Roll Hall of Fame in 1997 as a member of the Bee Gees and is also a recipient of the Brit Award for Outstanding Contribution to Music.
Robin Gibb
The British singer-songwriter and record producer, who was part of the trio penned some of the band's greatest songs ranging from 1960s-era hits like 'To Love Somebody' and 'Massachusetts' to their record-breaking disco and funk songs of the 1970's. He, unfortunately, died in May 2012 at the age of 62 after suffering from kidney and liver complications. His archival footage will play a key role in HBO Max's documentary. Robin Gibb last performed on stage in February 2012 supporting injured British servicemen at a charity concert at the London Palladium.
Maurice Gibb
Frequently described as the "quiet" member of the Bee Gees, Maurice showed his exceptional skills in producing signature vocal harmonies of the renowned group and contributed bass and other instruments to their countless hit songs. He is also the founder of Bee Gees. His sudden death at the age of 53 in 2003 shocked fans around the world. Maurice was known to be an alcoholic but his cause of death is listed as twisted intestine which further led to a cardiac arrest. His archival footage will also be used in 'Bee Gees: How Can You Mend a Broken Heart.'
Andy Gibb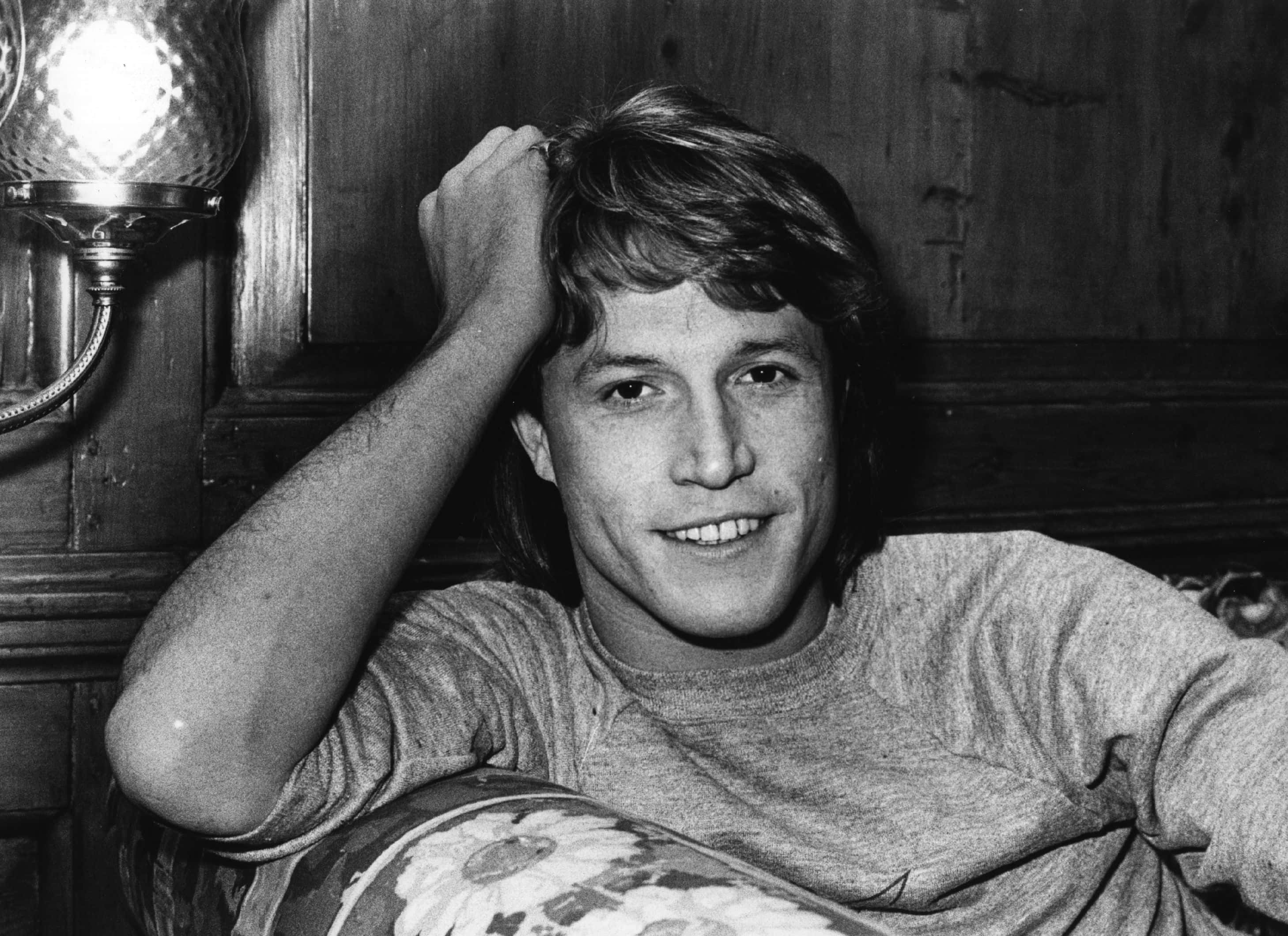 Andy Gibb was the youngest brother of Robin, Barry and Maurice Gibb. Though not a part of the pop-rock group in the initial years, he later did join them. Andy rose to international fame in the late 1970s with six singles that reached the Top 10 in the United States, starting with 'I Just Want to Be Your Everything' in 1977, followed by three other top 20 singles. Apart from his music, Andy also stayed in news for his drug addiction and depression. He passed away five days after his 30th birthday. Just like the other members, his archival footage will also be played in the documentary.

'Bee Gees: How Can You Mend a Broken Heart' is scheduled to hit the Internet on December 12, 2020, and will air at 8 pm EST on HBO Max. The documentary has been helmed by critically acclaimed filmmaker Frank Marshall and Jeanne Elfant Festa, Nigel Sinclair, and Mark Monroe serve as the producers on the much-awaited project.
Share this article:
Bee Gees How Can You Mend a Broken Heart HBO Max documentary cast barry robin Maurice Gibb late twin