'Barkskins': Who are the Filles Du Roi, women sent to New France by King Louis XIV in 1660s?
In a bid to increase their population in this new land, France sends indentured servants to populate this territory along with Filles Du Roi (National Geographic)
Spoilers for 'Barkskins' Season 1 'New France' and 2 'The Turtle King'
Melissande (Tallulah Haddon) and Delphine (Lily Sullivan) arrive in New France crossing the Atlantic Ocean from France. They are supposed to find themselves the right husband, marry him and then bear his children. In a bid to increase their population in this new land, France sends indentured servants to populate this territory along with Filles Du Roi or 'Daughters of the King'.
When they arrive in New France, which is the modern-day Quebec, they are entrusted in the care of Mother Sabrine, whose first order of business is to check if they are "intact". Melissande is a calculating young Filles Du Roi who wants to marry a rich French man as she had made it immensely clear in the beginning. On the other hand, Delphine has not made any statements about what kind of man she is looking for. But it doesn't look like her criteria are the same as that of Melissande.
Who are the King's Daughters?
According to The Canadian Encyclopaedia, Filles Du Roi are unmarried women and sometimes widows sponsored by King Louis XIV to immigrate to New France between 1663 and 1673 in order to boost the population both by encouraging male immigrants to settle in New France and by promoting marriage and family. It is reported that the king's advisor, Minister Jean-Baptiste Colbert, sent the Filles du Roi as an incentive for male workers who had finished their contract and soldiers of the Carignan-Salières regiment (which had just been demobilized) to settle in the colony.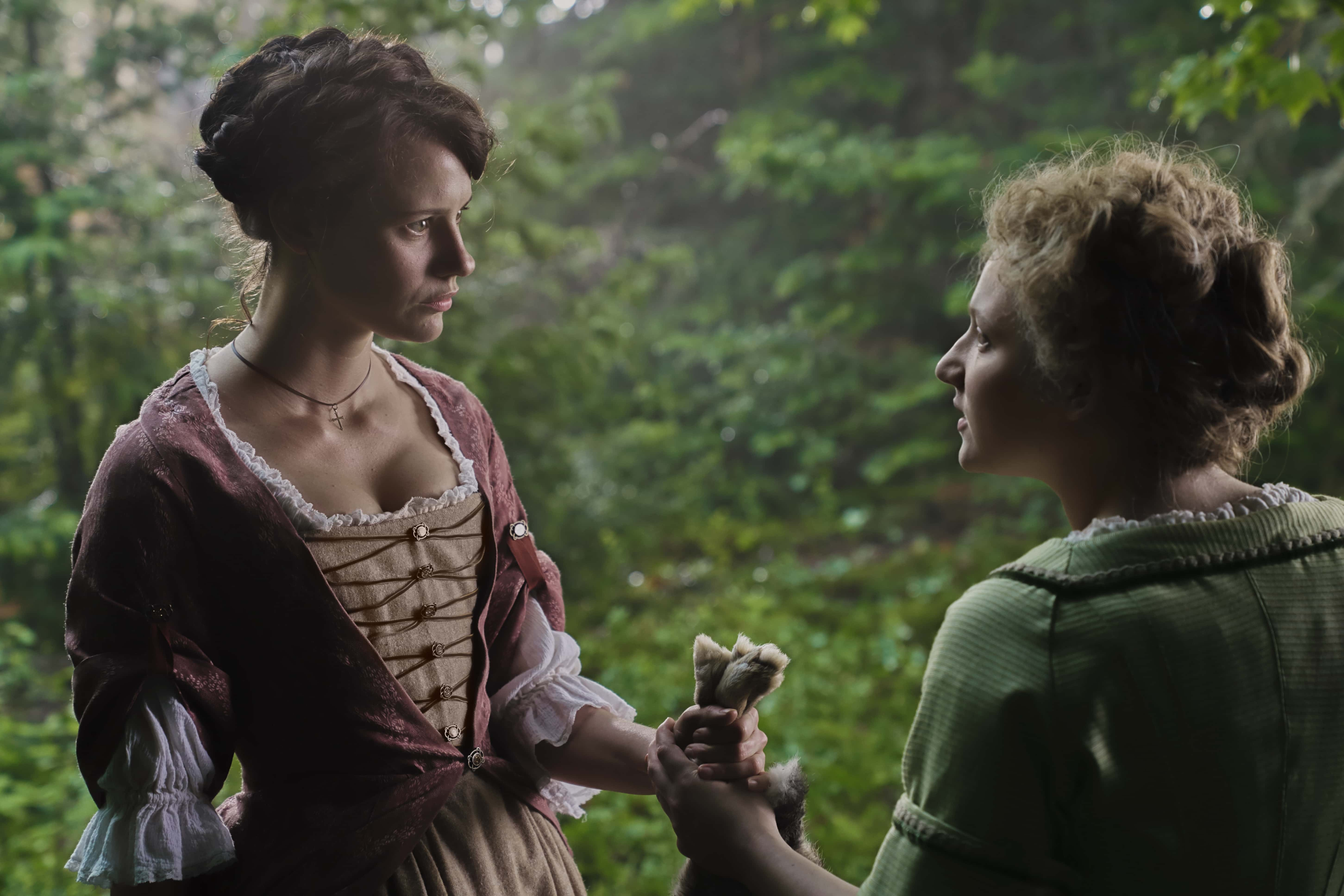 Who were these girls/women?
It was on September 22, 1663, that 36 girls, the first group of Filles Du Roi, arrived in Quebec. The girls were recruited from the regions of La Rochelle, Rouen and Paris and other urban cities and they had to all undergo a screening process. It was important for them to be of appropriate age for giving birth. They were usually between 16 and 40 years old, with an average age of 24.
They were required to be healthy and strong for country work or have some attitude for household chores. Women were to present their birth certificates and a recommendation from her Parish priest or a local magistrate that states that she was free to marry.
Who did they marry?
Women had the right to refuse any marriage offer that was presented. They could ask questions to their suitor about his occupation, finances and land. Most women preferred that the man have a home of his own.
Marie de l'Incarnation, mother superior of the Ursuline convent at Québec City and one of Quebec's early female founders, said, "The smartest [among the suitors] began making an habitation one year before getting married, because those with an habitation find a wife easier. It's the first thing that the girls ask about, wisely at that, since those who are not established suffer greatly before being comfortable."
After a suitor was chosen, they appeared before a notary to have a marriage contract drawn up, and a wedding ceremony followed within the next 30 days.
Life in New France wasn't always easy though. It is reported that many women weren't fully prepared for the taxing, vigorous life in the rural land of New France. But it is also reported that because of the sparse population and the abundance of resources, women were able to have several children and to live much longer than their peers in France.