Anna Wintour reportedly stepping down from her position as artistic director for Condé Nast and Vogue
Rumor sites claim that fashion's 'ice queen' is stepping down from her legendary position, making way for new blood. Anna Wintour attends the CFDA Fashion Awards at the Brooklyn Museum of Art on June 03, 2019 in New York City. (Getty Images)
After nearly three decades, Anna Wintour has decided to step down as artistic director for Condé Nast and Vogue. The news has stirred up a buzz online, prompting people to wonder if her departure will make a significant dent in the fashion world.
The news broke on Canoe, with the site claiming that the fashion world's 'ice queen' was stepping down from her throne, making way for new blood. Anna has been the editor in chief of Vogue since 1988.
The rumor site also said that the information came from 'multiple sources', all claiming that Wintour has "got a gun to her head."
Page Six says that Wintour is going to make her exit after her daughter Bee Shaffer's summer wedding to Francesco Carrozzini, the son of former Italian Vogue Editor Franca Sozzani.
According to the gossip site, Wintour is making this strategic move in order to close off Vogue's very important September issue.
Page Six further added to those rumors, saying that when Wintour steps aside, her spot at Condé Nast will be taken up by Vogue UK's editor Edward Enniful. The site further claims that Enniful is a favorite amongst those working at the magazine. Page Six even quotes sources claiming Jonathan Newhouse, chairman of Condé Nast International, was happy with the decision as he "doesn't like [the amount of power] Anna has."
Another claim that has been circling the rumor mill is that Wintour has already planned an exit interview with the New York Times. Page Six says that this was Wintour's choice for an exit interview as they had previously covered the departure of Cindi Leive as the editor in chief of Glamour.
These rumors, however, are not true. A spokesperson from Vogue confirmed to The Cut that the rumors are baseless and that the ice queen of fashion isn't going anywhere anytime soon. "There's zero truth to the story," the magazine's spokesperson told the Cut.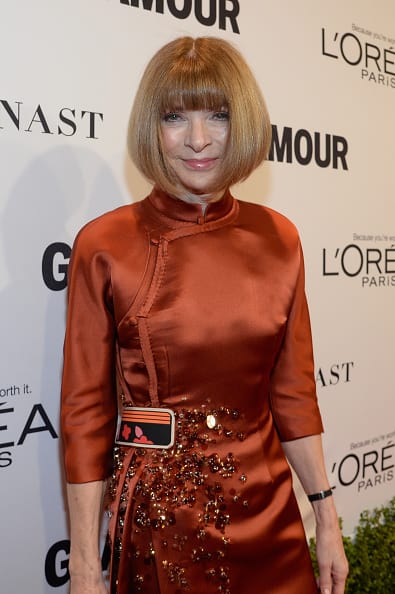 The rumors are yet to be quelled officially by Vogue and Conde Nast.