'Amulet': Release date, plot, cast, trailer and all you need to know about demonic horror film What better time to watch a horror movie than when the world has too many real horrors to offer, right? Horror films as an escapist medium have never been more needed. So, if you're in for some spooks, this upcoming film, 'Amulet', is just the thing you need.
Release date
'Amulet' will be released on-demand and in limited theatres on July 24.
Plot
As per IMDb, 'Amulet' centers around ex-soldier Tomaz, living homeless in London. One day he is offered a place to stay at a decaying house inhabited by a young woman and her dying mother. As he starts to fall for her, he is unable to ignore his suspicion that something sinister is going on. In an interview with Women And Hollywood earlier this year, 'Amulet' writer and director Romola Garai called the film a "modern-day Gothic horror," adding that it's soon revealed that the mother is some sort of demonic force, and the daughter is in need of rescue. "But as Tomaz accepts the role of savior, he must also face his past and accept that what lies within the house is not all it appears to be," said Garai.
Cast
Carla Juri as Magda
The 35-year-old Swiss actor is best known for her performances in '180°', 'Wetlands', 'Finsterworld', and 'Blade Runner 2049'. She was also famously the protagonist in the music video for Sharon Van Etten's 2014 ballad, 'Your Love Is Killing Me'.
Imelda Staunton as Sister Claire
The 64-year-old British stage and screen actor has had a long career, spanning close to five decades. One of her most critically acclaimed performances has been that of the titular role in the 2004 drama 'Vera Drake'. She also received global acclaim for her role as Dolores Umbridge in the 'Harry Potter' film franchise.
Her other famous film roles include 'Alice in Wonderland', the 'Paddington' films, 'Maleficent', and more.
Alec Secareanu as Tomaz
The 35-year-old Romanian actor is best known for his roles in films like 'Love Bus: cinci povesti de dragoste din Bucuresti', 'Minte-mã frumos în Centrul Vechi', 'Tudo', and television shows like 'Pariu cu viata', 'Strike Back', and 'Baptiste'.
Creator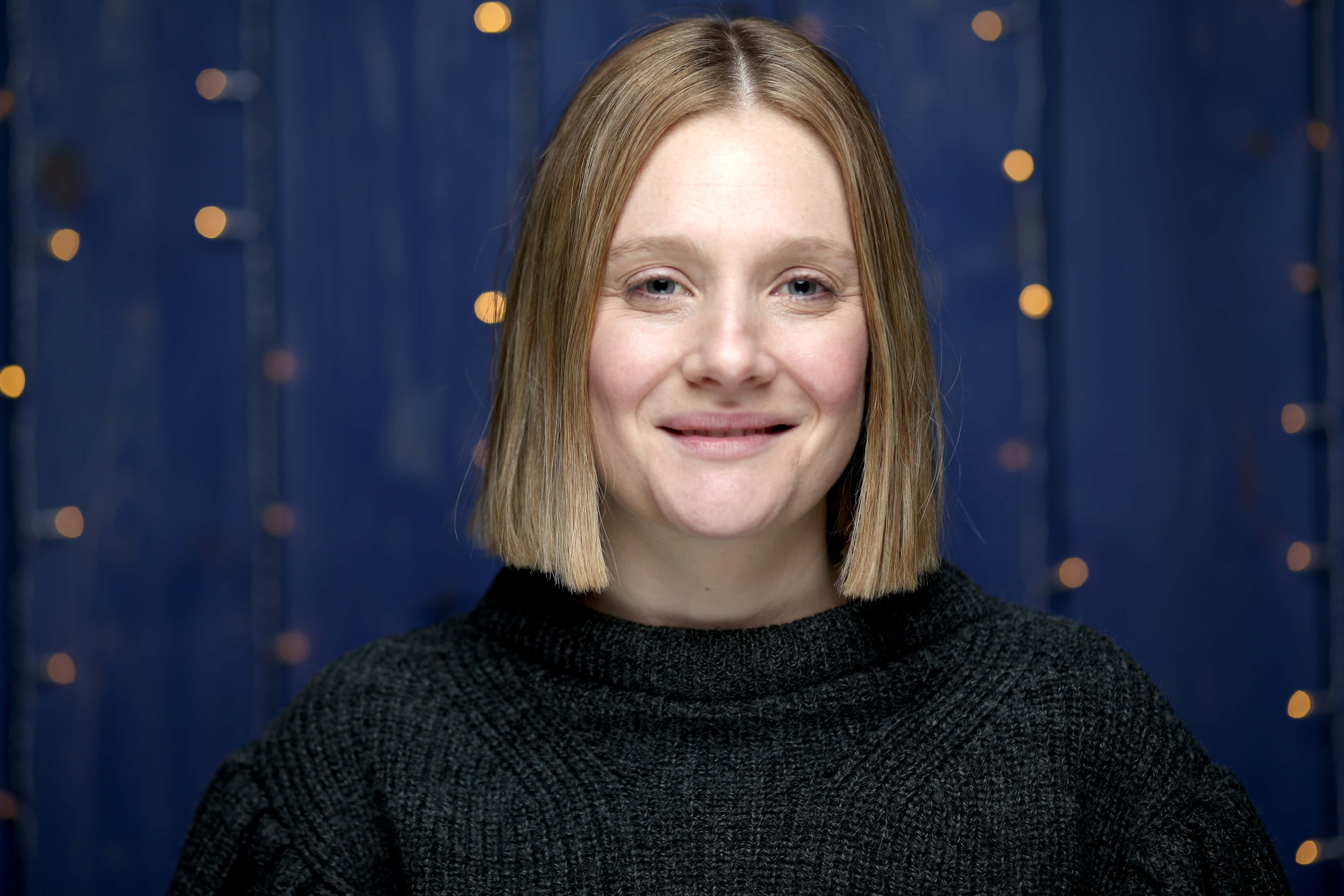 'Amulet' has been written and directed by Romola Garai. Her directorial debut, 'Scrubber', was nominated for Sundance Best Short Film in 2013. As an actor, Garai has several notable performances, which include 'Born To Kill', 'The Hour', 'The Crimson Petal and the White', 'Emma', 'Glorious 39', and more.
Trailer
The trailer for 'Amulet' that dropped last month paints a vivid picture. It doesn't try to hide what the supernatural element is, and that works for it. It begins with Tomaz having nightmares of killing innocents in a far-off war. His actions haunt him to such a degree, that he has to duct-tape his hands at night when he sleeps, for he fears hurting other people.
When Sister Claire takes pity on him and finds him a place to stay, all seems well. But only for the moment. The nun claims she wants Tomaz to help rebuild the derelict house. She also claims she wants him to find a companion in the young woman who stays there with her mother, Magda. And as Tomaz begins to fall for Magda, he realizes that something is incredibly wrong with her mother, who remains locked up in her room.
'Amulet' has a sinister air around it and promises to stay with viewers long after the film is over. Let's hope it stays true to that promise.
If you like 'Amulet', you will also like
'Midsommar', 'Hereditary', 'The Babadook', 'The Conjuring', and 'The Nun'.
Share this article:
Amulet Release date plot cast trailer all you need to know demonic horror film Romola Garai