'America's Got Talent': Benicio Bryant reveals he was 'totally flattered' by comparison to Harry Styles 'America's Got Talent' over the past seasons has proven that talent comes in all shapes and sizes. And taking season 14 into consideration, we witnessed a lot of teens and pre-teens audition and stun the judges with their performance.
One among them is 14-year-old Benicio Bryant. Bryant took the stage and performed his version of 'The Joke' by Brandi Carlile. His powerful voice captivated the audiences instantly and the judges gave Bryant a standing ovation once he was done.
Though Bryant didn't receive a Golden Buzzer, he was flooded with heartfelt comments from the judges. Simon Cowell, in fact, compared Bryant's audition to the first time he watched former One Direction singer, Harry Styles audition for the UK's 'The X Factor'.
In an exclusive interview with MEA WorldWide (MEAWW), Bryant spoke to us about his audition and how it has changed his life and his thoughts about being compared to the 'Sign Of The Times' singer.
The reaction to his song was unexpected, he reveals: "I am blown away by all the reaction this performance has received. I appreciate each and every comment and am bit amazed how it has affected people. I think it's the power of the lyrics and the meaning behind the song that people feel. I just really wanted to do the song justice because it means so much to me. I was lucky enough to have had an opportunity to sing 'The Joke' with Brandi Carlile last year and wanted to make her proud!"
Bryant further revealed that he was petrified before his audition. "I was absolutely petrified! I have had opportunities to sing in front of large crowds before but, this was Simon Cowell, and I really just didn't want to suck in front of him." Talking about the comments he received from the judges, Bryant said, "Each of the judges said such nice things that I was overwhelmed. I think they are all amazing and talented. It really meant a lot to me."
But needless to say, being compared to Harry Styles was the highlight of the day for him. "How insane is that! Harry Styles is immensely talented and I was totally flattered. His last album was incredible! So it freaked me out a little bit...in a good way."
We asked Bryant who his inspiration is, and who he would like to collaborate with in the near future? He said, "I have a lot of different music that I listen to. I grew up with a ton of different musical influences in my house. My mom played lots of classic rock like Fleetwood Mac, Elton John, Clapton, Eagles, Beatles etc. My dad was/is into our Seattle Bands, Alice In Chains, Nirvana, Soundgarden. My grandma played and still does play Spanish music. In fact, she sings all the songs in Spanish but doesn't really know what they mean."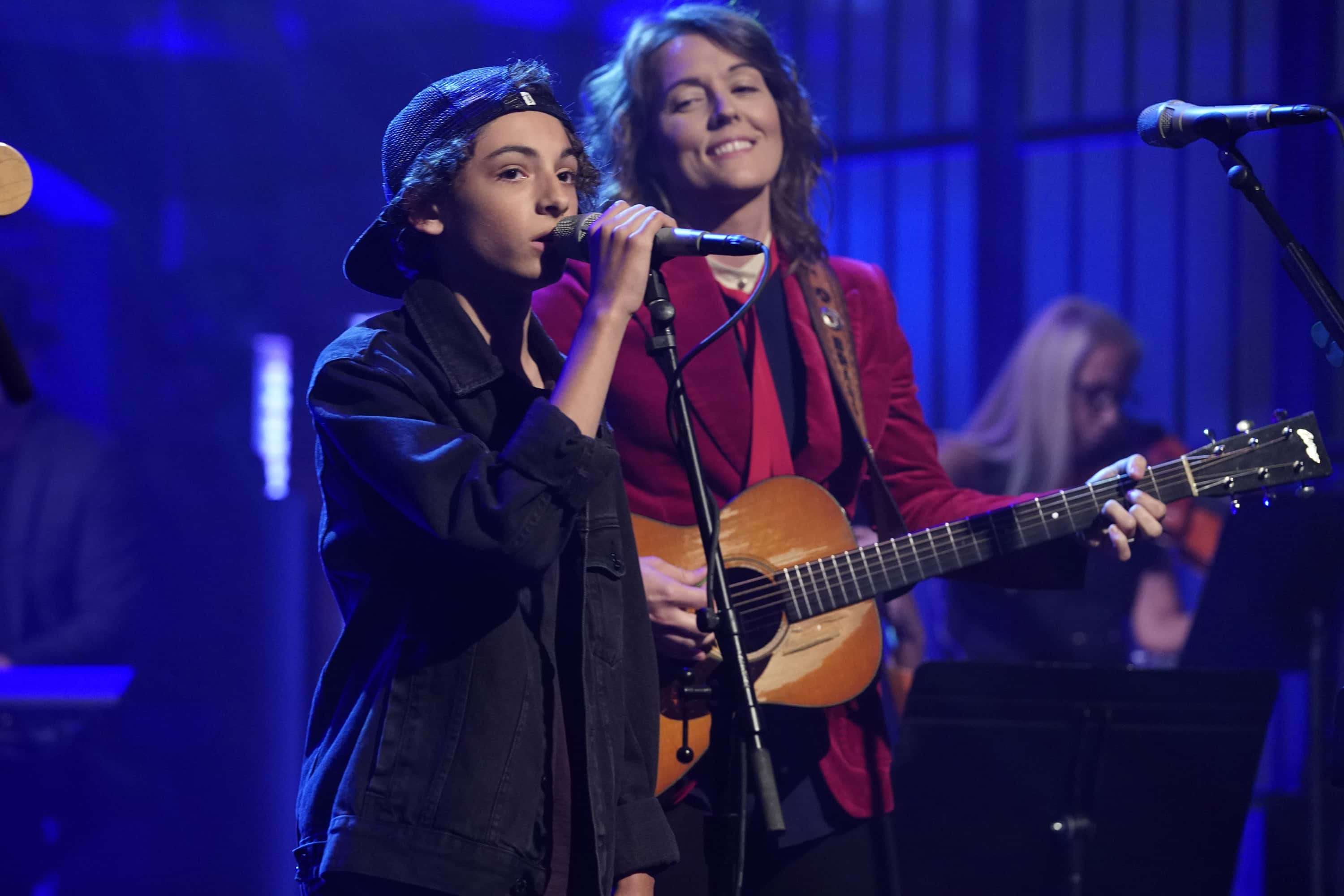 Continuing he said, "Selena was a huge influence when I was younger, I used to sing and dance to all her music at like 2-3 years old. I think Tyler, The Creator is amazing. I love Sia...her voice is crazy awesome. Brandi Carlile of course, because she is an amazing storyteller. She is purely herself, an open book, no apologies and how can you not respect someone that makes their own way like that. Music that can touch you or make you feel something, happy, sad, mad, whatever regardless of genre....that's what influences me!"
Talking about how his life has changed ever since his audition, Bryant said, "Well, I go to the store and people look and look again and finally say....'Hey you look like that kid from AGT.' It has definitely given me a bigger platform. I do see the power of social media, which can be really overwhelming but I am really excited about making music and appreciate the opportunity AGT has given me!! Stay tuned!!"
'America's Got Talent' season 14 airs every Tuesday night on NBC. Check your local listings for more information.