'American Idol' season 17's Alejandro Aranda has a major fan following, but will his success run take him to the finals? Season 17 of 'American Idol' is nearing its end with just the Top 8 contestants left battling for the title. When the series airs its next episode on Sunday, we will see all the Top 8 contestants perform songs from the 2018 hit biopic film 'Bohemian Rhapsody'.
Sunday is Queen night on 'American Idol' season 17 and the series will feature former season 8 contestant Adam Lambert as the mentor. Lambert has sold over 5 million singles worldwide and is currently touring with Queen on their Rhapsody tour.
The competition has gotten tough since most contestants who fans thought would make it all the way are already eliminated. But there are other frontrunners who are speculated to make it all the way this season, and one among them is Alejandro Aranda.
Ever since his audition, Aranda has had a major fan following because of his impeccable voice and songwriting skills. Though he might seem to only sing one particular genre every time, he does not fail to impress the judges and viewers each time he steps on stage.
Fans reveal that even if Aranda does not make it all the way and loses his chance at the title, he will still become a big name in the music industry because of his skills and will bring out an album soon after. "Dude is so amazing even if he doesn't win he will be super successful and def put out a ton of good records and sell a ton of them. I think he's almost too talented for a show like this." wrote a fan on Reddit.
Adding to that another fan said, "see THIS. THIS right here is why we love the guy. Maybe he cant sing all types of covers, but holy shit when he sings the words he believes in and the songs he wrote with his emotions, you can literally feel it. Plus the musical talent he possesses is just top notch."
Though Aranda has not performed many genres on the series he still has a major fan following rooting for him to win this season. But comparing him to other contestants, does Aranda have what it takes to become the next 'American Idol'?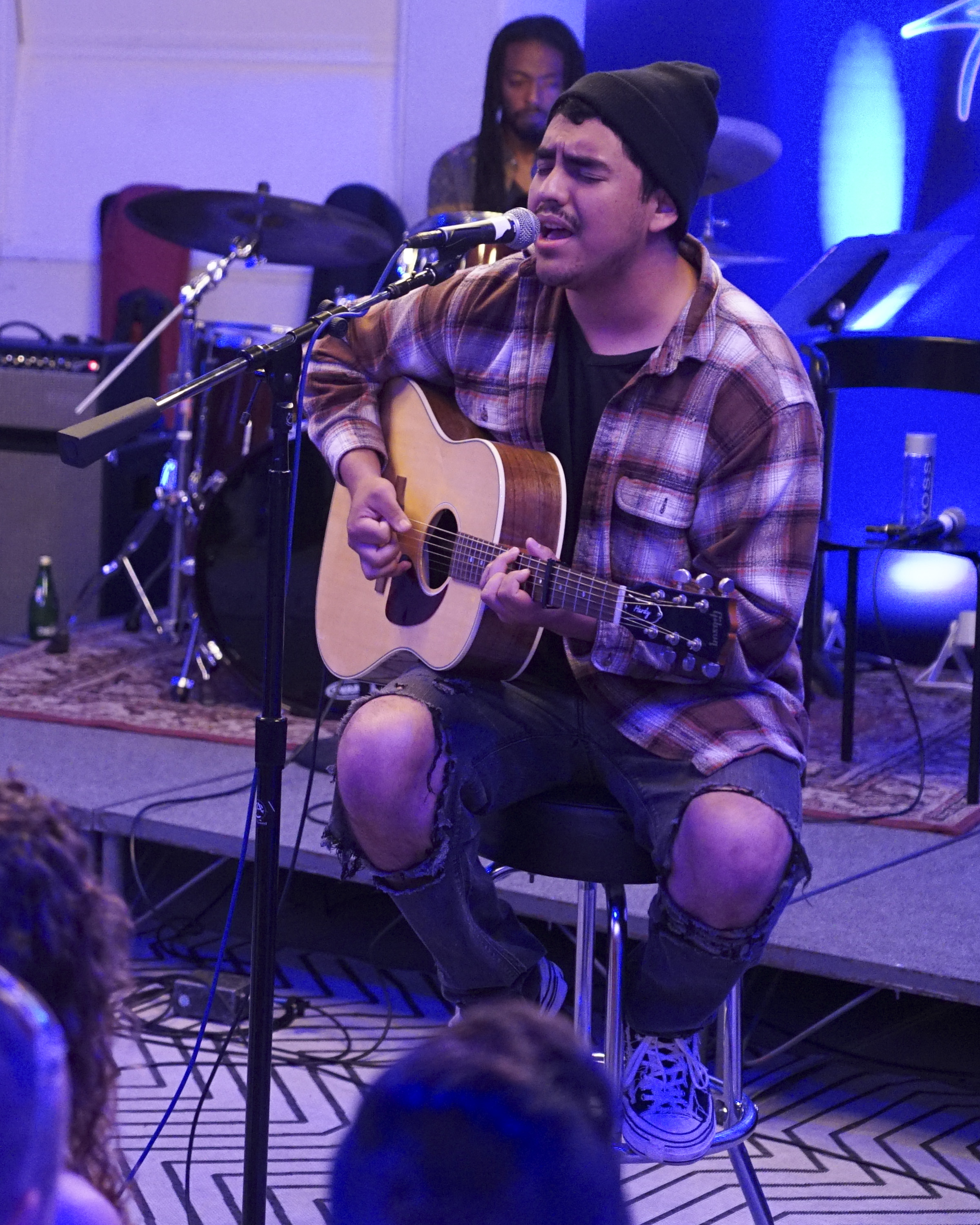 When we compare Aranda to most singers he does come out on top, but at the same time there are other frontrunners along with him who have an equally high chance of winning the title, If Aranda needs to win he might have to step his game up and perform something out of his comfort zone to prove that he isn't just a one trick pony and that he has what it takes to win the finals and the season title.
Overall, Aranda has a 50-50 chance of making it all the way and winning the series, especially with such a major fan following both on the series and his social media accounts.
'American Idol' season 17 airs every Sunday and Monday night on ABC. Check your local listings for more information.
Share this article:
american idol season 17 alejandro aranda queen night adam lambert bohemian rhapsody rebel