Chris Hardwick cleared to return to 'Talking Dead' after sexual assault investigation
After a month-long investigation, AMC has reopened the door for Chris Hardwick who will return to 'Talking Dead' on August 12 Chris Hardwick (Source:Getty Images)
AMC has announced that Chris Hardwick will return on-air after the recent drama surrounding him and an ex-girlfriend. A statement released by the network on Wednesday announced that they took such matters "very seriously" but that a "comprehensive assessment" had cleared the star of any doubt.
The statement read: "Following a comprehensive assessment by AMC, working with Ivy Kagan Bierman of the firm Loeb & Loeb, who has considerable experience in this area, Chris Hardwick will return to AMC as the host of Talking Dead and Talking with Chris Hardwick. We take these matters very seriously and given the information available to us after a very careful review, including interviews with numerous individuals, we believe returning Chris to work is the appropriate step."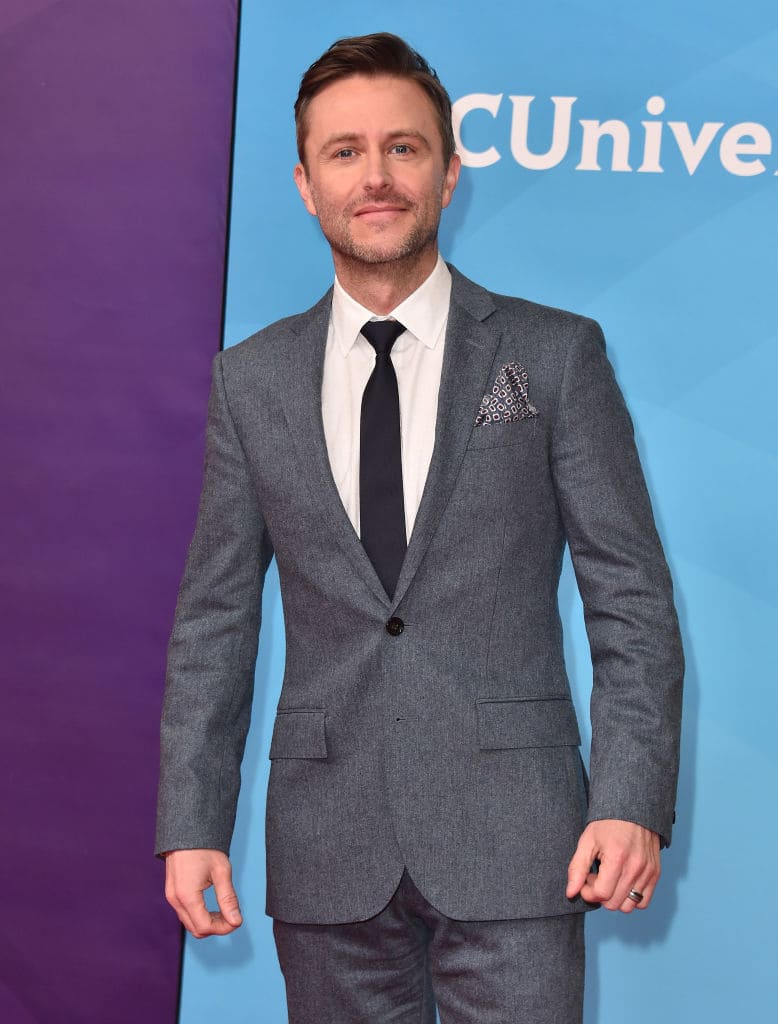 Accusations of sexual assault and emotional abuse against Hardwick by Chloe Dykstra through a post on Medium on June 15 had left the actor reeling. He strongly denied the allegations made against him writing: "These are very serious allegations and not to be taken lightly which is why I've taken the day to consider how to respond."
"I was heartbroken to read Chloe's post. Our three-year relationship was not perfect—we were ultimately not a good match and argued—even shouted at each other—but I loved her, and did my best to uplift and support her as a partner and companion in any way and at no time did I sexually assault her."
With the comedian representing a prominent figure through its 'Talking Dead' live aftershow as well as weekly talk show 'Talking with Chris Hardwick,' AMC was forced to take quick action. The cabler announced that he would not be participating in the former for the immediate future and pulled season 2 of 'Taking with Chris Hardwick' from its release slate.
'Community' star and frequent 'Talking Dead' participant and guest Yvette Nicole Brown subsequently took over Hardwick's duty as the moderator for 'The Walking Dead' panel at the San Diego Comic Con. She was also announced as the interim host for the season 9 preview special of the upcoming ninth season of the post-apocalyptic thriller on August 5 and primed to front 'Talking Dead' for the August 12 season 4 mid-season premiere of 'Fear the Walking Dead.'
While she will retain her duties in the former, AMC confirmed that Hardwick will be back by August 12 to take over the reigns. Brown, however, will be in attendance at the show as a guest. A new premiere date for the second season of 'The Chris Hardwick Show' has not yet been scheduled.
Hardwick also hosts Plinko-inspired gameshow 'The Wall' on NBC, and following the allegations, the network announced it was conducting its own investigation. It is currently unclear whether he will be making his return to the show, with NBC still presumably in the process of looking into events.